Home front
"We have wiped out the sweatshop; we return to wipe out the slum," intoned ILGWU President David Dubinsky at the groundbreaking ceremony of the East River Houses in 1953, funded in part by his union. The brand-new red- brick towers loomed above the dilapidated low-rise tenements of the Lower East Side. This was where the parents and grandparents of so many New York City unionists had toiled doing garment work. Dubinsky's generation saw it as their duty to eradicate exploitation from the blocks where they grew up.
In returning to wipe out the slum, these prodigal sons found unlikely allies in New York's ruling class. Slum clearance policies made land available, and in 1955, labor helped pass the Limited-Profit Housing Companies Act, better known as the Mitchell-Lama program. It provided low-interest mortgages and tax abatements for limited- equity cooperatives and affordable rentals. Over 100,000 units of housing would be built under the program. More than half were cooperatives, the majority of which were built by Kazan's UHF.
Political support was forthcoming in part because labor's cooperatives fit within the "urban renewal" paradigm charted out by men like Parks Commissioner Robert Moses. In the postwar era, political elites across the U.S. reconfigured cities to force new patterns of mass consumption (car and home ownership) and racial segregation. The federal government provided guarantees for home loans to whites, facilitating white flight. Awash with federal subsidies and tax breaks, Moses and others used their powers under "slum clearance" laws to bulldoze neighborhoods to build highways and high-rise housing. They created a racialized hierarchy of urban housing: public housing for the poor (mostly people of color), cooperative housing for middle-income workers (mostly white), and private-market luxury for the white ruling class.
UHF partnered with Moses on two projects that resulted in displacement of slum residents: Cooperative Village on the Lower East Side and Penn South in Midtown Manhattan. At Cooperative Village, UHF took steps to mitigate displacement by giving priority to the neighborhood's original residents. At East River Houses, part of Cooperative village, 974 of 1,672 units were filled with people from Lower East Side slums. But critics observed that the cost of co-ops was out of reach for many who lived in the neighborhoods and that the planning process had excluded them. UHF resolved to stop building on slum clearance sites.
Perhaps seeking to redeem themselves, in the early 1960s Moses and UHF set out to create the largest racially integrated community in the world. Rochdale Village, located in the middle of the large black community of Jamaica, Queens, was to be built without displacement. Tellingly, UHF worried it would not be able to attract enough whites to live in a majority black neighborhood—apparently without asking how Jamaica's predominately black residents would feel.
But, most likely because the base of the co-op movement was mostly white, it was far more challenging to recruit people of color. The original residents of Rochdale Village were about 85 percent white (predominantly Jewish) and 15 percent black. Despite the uneven mix, it was celebrated in 1966 as a rare model of racial integration. But success was short-lived.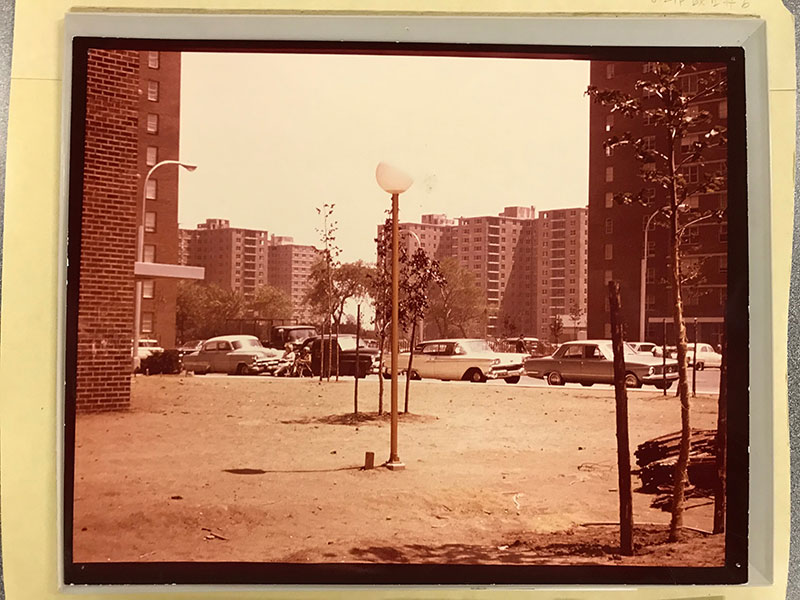 ---
Racial tensions flared in 1968, when black power activists on the local school board in Ocean Hill-Brownsville attempted to replace members of the majority-Jewish United Federation of Teachers (UFT) with teachers selected to advance an Afro-centric curriculum. The UFT launched a city-wide strike and the conflict got ugly, rending the alliance between African Americans and Jews that had figured heavily in the civil rights movement. Within a few years, the Jewish majority moved out, and the co-op became a majority black institution, as it remains today.
By the mid-1960s, with a mix of union pension funds, state funding and equity contributions from workers, UHF had built tens of thousands of units of high-quality housing, permanently changing the city skyline. But the movement had enemies.
Fred Trump, Donald Trump's father, was worried that the low-cost, high-quality developments that UHF built would undercut the high rents he was charging as a landlord, and wanted state subsidies for his own projects. He pulled strings and greased palms to prevent the City Planning Commission from granting UHF a site on Coney Island for the Amalgamated Warbasse development. Trump succeeded in getting the UHF site cut in half and took the half closer to the beach for himself. It was a harbinger of things to come.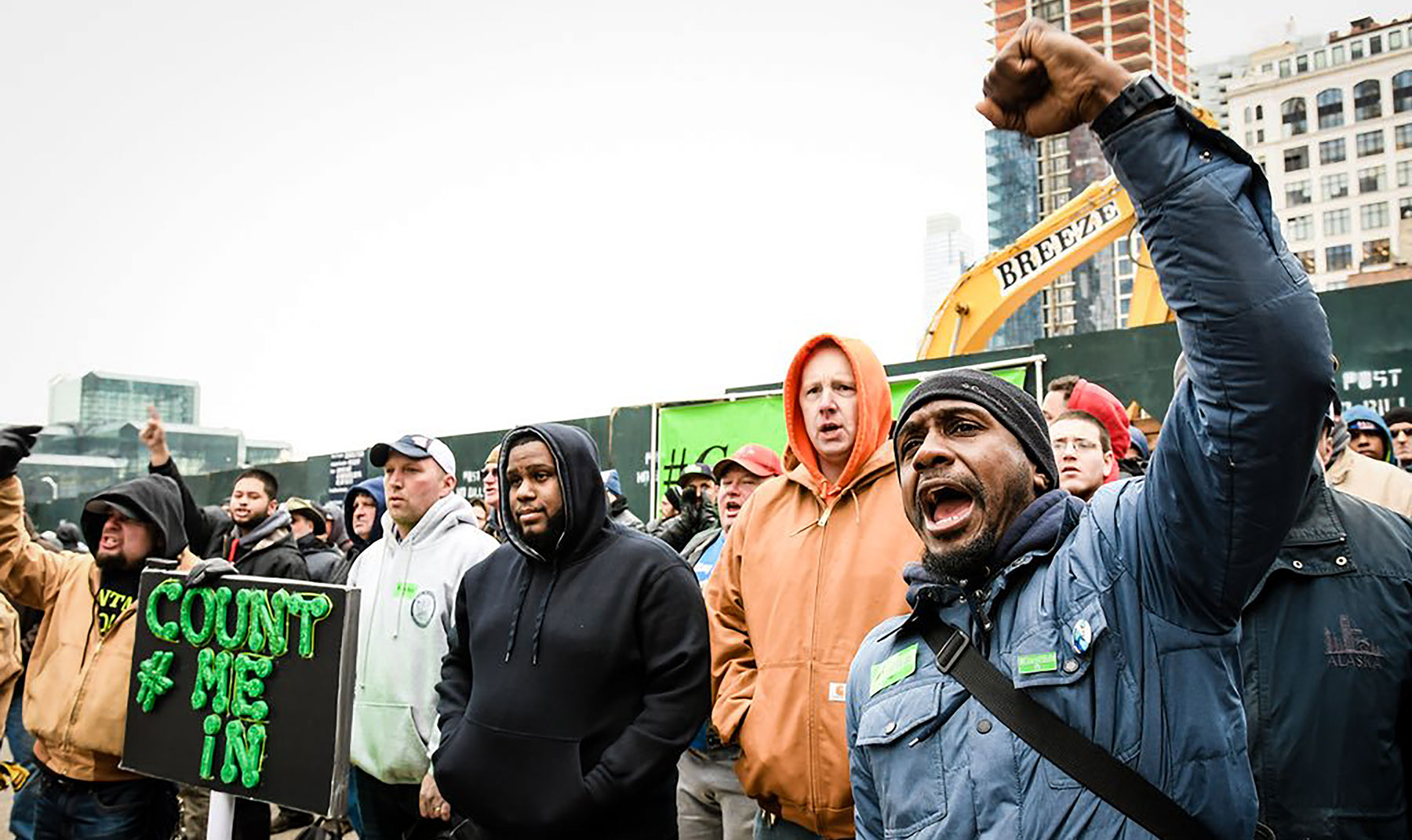 ---
Co-op City vs. Trump City
Even as competition from private developers intensified, UHF remained the go-to entity for large-scale cooperative housing. The organization had developed such a strong reputation that Gov. Nelson Rockefeller was lobbying it to build on the gigantic site of the defunct Freedom-land amusement park in the Northeast Bronx.
In 1965, UHF and Rockefeller unveiled a plan to build the largest housing cooperative in history: 15,382 units in 35 high-rises and 236 town houses, all union-built. The projected cost of "Co-op City" was $259 million, financed through a $32 million investment through sales of shares ($450 per room) to cooperative residents, with the balance financed by a low-interest loan under Mitchell-Lama. In 1965, UHF projected that carrying charges would come to about $25 per room per month.
By 1968, the first buildings were complete and families began to move in. As one resident reminisced, "We thought this was Shangri-La."