November 17, 2016
---
Neither a "red diaper" nor a "blue-collar" baby, I came circuitously to be one of In These Times' original staff writers, covering labor. I grew up on a farm in western Illinois, where my youthful models of alternatives to capitalism owed less to Marx—whom I didn't seriously study until graduate school—and more to the collective work of putting up hay with neighboring farmers and the cooperative traditions of the farm supply company my father managed.
My first, minor experience of working-class struggle came in high school, on the grueling job of pulling tassels off seed corn. I led a walkout of fellow workers who shared my resistance to slogging through a muddy field rather than waiting for the ground to dry. We won nothing, but we felt good.
As an early '60s student "radical" I did win some victories in the modest realm of campus politics—and also a week-long expulsion for publishing an "alternative" newspaper. That led to my first full-time job after college, working for Newsweek in Los Angeles. I had the good fortune to cover the beginnings of the United Farm Workers' organizing drive under Cesar Chavez, and learned important lessons about solidarity, persistence and the flaws of even labor movement saints.
A few years later, I entered graduate school in anthropology at the University of Chicago. Inspired by Marx to see work as central to the creation of human culture, I did fieldwork for my dissertation not in the usual exotic locales but in eastern Ohio, among the young workers engaged in high-profile conflicts with General Motors at a new factory in Lordstown. Contrary to popular belief, workers there were even more interested in control over their work than in increasing their pay.
In These Times founding editor Jim Weinstein, whom I had known through the New American Movement, invited me to join the magazine's staff in order to offer strong labor coverage, as most past socialist publications had done, but at a time when mainstream journalism was beginning to ignore unions. Weinstein saw workers as having clear reason to challenge capitalist priorities and the power to do so, if organized, by virtue of their numbers and their vital role in the economy.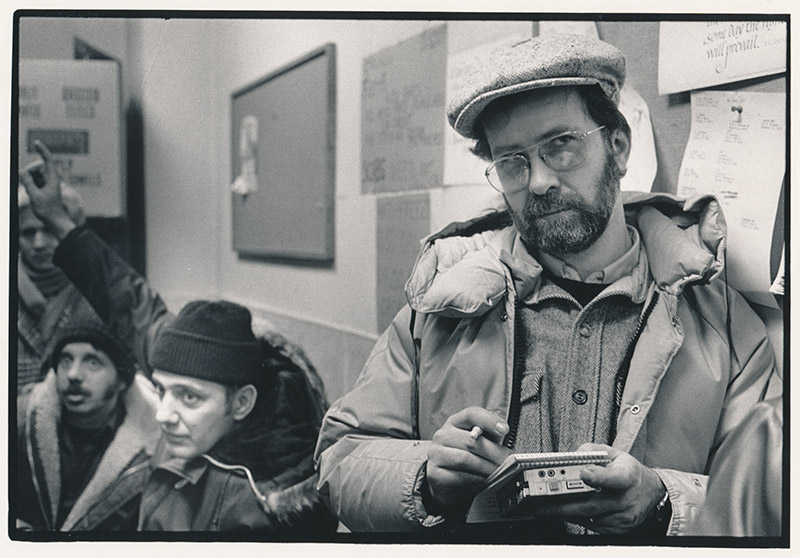 ---
David Moberg has covered the labor movement for In These Times from its debute issue in 1976.
Yet by the late 1970s, the argument that unions—or even the working class—formed the core of the socialist Left faced increasing skepticism from leftists who saw civil rights, women's rights or Third World guerrillas as the heart of the movement. And many unions were slow to embrace the new movements. Most had grown complacent and less radical, partly as a result of their own successes, partly because many white unionists were slow to accept people of color as their equals and comrades. That is not to say people of color were absent from the labor struggles of the 1960s and 1970s: In industries where the pay was low and the unions were few—such as the public sector, healthcare, hospitality and farm work—African Americans, women and Latinos played key roles in organizing, if not always as elected leaders.
Meanwhile, different factions of the Left had different priorities for labor. The splintered Socialist Party remnants emphasized influence on union officials, for example, while heirs of Trotskyism and anarcho-syndicalism disdained union officers and championed "rank-and-file" direct action.