Author Profile
Joe Macaré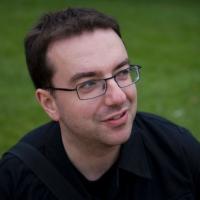 Joe Macaré is a writer, editor and development and communications professional, originally hailing from the UK and now residing in Chicago. His writing has appeared at In These Times, TruthOut, AlterNet, Dazed and Confused, The Times, Plan B and Stylus. He has appeared on WBEZ radio and Chicago Newsroom to discuss his extensive coverage of the Occupy Chicago movement.
In London and then Chicago, Joe has been a Writer/Editor, a Communications Consultant and an online Content Editor, but all of those jobs seemed to end up involving the same skill set.
He has been an occasional contributor to the music press and in that capacity has written for several publications and websites, many of them now defunct, including Stylus, Plan B and No Innocent Bystanders. He also wrote a couple of short comic strips which were drawn by a very talented artist. People seemed to like them.