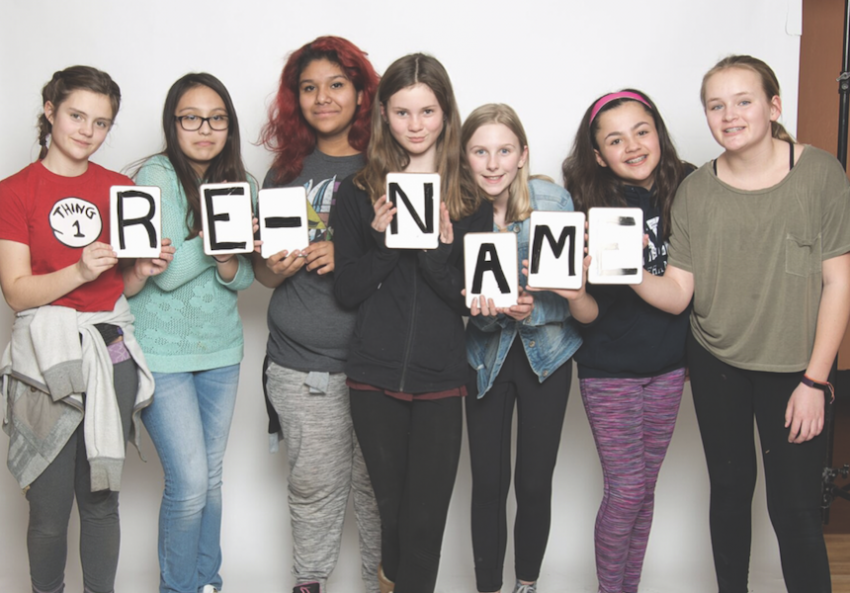 Features » June 26, 2017
How Middle Schoolers Forced Their Administration to Stop Celebrating Indigenous Genocide
Students say their school should not be named after Alexander Ramsey, a historical figure who called for the extermination of Native Americans.
Students have not only confronted the ugliness surrounding Alexander Ramsey's actions, they have also led a campaign to rename their school after Alan Page, Minnesota's first African-American Supreme Court justice.
Crowds in New Orleans cheered recently when a handful of notorious Confederate monuments were purposefully toppled. New Orleans mayor, Mitch Landrieu, gained notoriety of his own for speaking out in favor of the removal of statues of Robert E. Lee and Jefferson Davis, among others. In support, Landrieu told a South Carolina newspaper that such monuments were not intended to be "historic or educational markers," but were instead built "in celebration of" slavery and segregation.
Hundreds of miles away, at the other end of the Mississippi River, Minneapolis residents have been grappling with a traumatic history of their own: the little-acknowledged genocide of the area's Native people, waged to usher in white settlers in the middle of the nineteenth century.
In early May of 2017, the Minneapolis park board voted unanimously to restore Lake Calhoun, one of the city's most prominent lakes, to its original, Dakota name: Bde Maka Ska. Supporters of this name change have pointed out that Lake Calhoun was named after the early U.S. politician John C. Calhoun—a fervent defender of both slavery and President Andrew Jackson's Indian Removal Act.
Now, students at the city's Ramsey Middle School have scored another victory: They have successfully lobbied to have their school's name changed. Ramsey, built in 1931, was named after Alexander Ramsey, one of Minnesota's first governors. Generations of school children have been taught to revere Ramsey as a frontier statesman who helped launch Minnesota. But the darker side of Ramsey's actions are now also taught to students beginning in sixth grade, when they learn that the historical figure also led the push to eradicate Native Americans from the state he was trying to build.
Along with another much-lauded early Minnesotan, Henry Sibley, Ramsey was a central architect of fraudulent treaties with the Dakota tribes who had roamed freely over southern Minnesota long before settlers arrived. When factions of the Dakota resisted the starvation and devastation they were facing, thanks to unkept promises and the encroachment of settlers, Ramsey reportedly stated in 1862 that they "must be exterminated or forever driven from the borders of the state." This led to the United States-Dakota War of 1862, which ended with the hanging of 38 Dakota warriors–an act that still stands as the largest mass execution in U.S. history.
Throughout this school year, Ramsey students have not only confronted the ugliness surrounding Alexander Ramsey's actions, they have also led a campaign to rename their school after Alan Page, Minnesota's first African-American Supreme Court justice. Through an Instagram account, community meetings and surveys, the students and their supporters pressed the Minneapolis school board to pass a resolution permitting the name change.
On June 13, at the final board meeting of the school year, they got their wish. District Superintendent Ed Graff, along with the nine board members, voiced approval for the change, citing both broad community support for the move as well as an acknowledgement that the "majority of the school community believes that a school name should be inspirational and welcoming to all students." Justice Page Middle School will now stand on a leafy hill in south Minneapolis, close to the lake that will once again be known as Bde Maka Ska.
Support Progressive Journalism
Donations from readers like you make up a full third of our annual income—that's how critical our end-of-year fundraising drives are. If you want to continue to read independent, progressive journalism in 2019 and beyond, we hope you'll consider chipping in whatever you can today.
For a limited time, anyone who makes a donation of $5 or more to In These Times will get a free copy of Verso's best-selling 2019 Radical Diary and Weekly Planner.
Sarah Lahm
Sarah Lahm is a Minneapolis-based writer and former English Instructor. She is a 2015 Progressive magazine Education Fellow and blogs about education at brightlightsmallcity.com.
View Comments