Thursday, Feb 9, 2012, 3:08 pm
EPA Approves Sewage Ban on California Coastline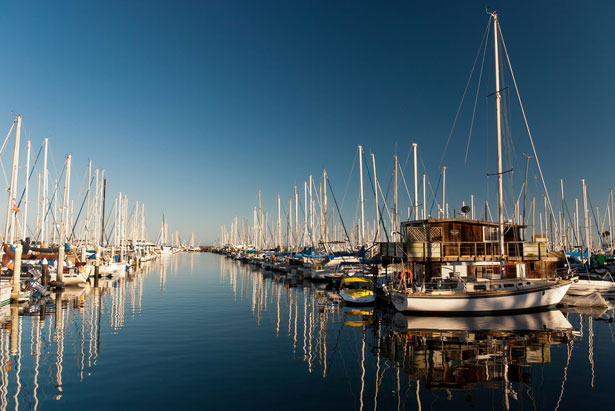 The Environmental Protection Agency on Thursday approved a ban on all sewage discharges from large ships along California's 1,624-mile coast, making it the largest coastal no-discharge zone in the nation. The measure would stop the dumping of over 22 million gallons of waste, bilge water, and other sewage each year into the state's marine waters, according to the EPA.
The ban, which was introduced in August, goes into effect in March and will stop large passenger and oceangoing vessels weighing over 300 gross tons from dumping even treated sewage, which can contain pathogens and contaminants harmful to human and marine life.
Ships must discharge the material at least 3 miles away from shore where the waters are deeper and there is less sensitive marine life, according to Mary Simms of the EPA.
California Governor Jerry Brown called the ban an "important step to protect California's coastline. I want to commend the shipping industry, environmental groups and U.S. EPA for working with California to craft a common sense approach to keeping our coastal waters clean," according to the EPA press release.
This is the latest measure enacted in the state to protect marine waters. A new law went into effect January 1 that prohibited fishing in certain parts of Southern California. The ban protects over 350 square miles of state waters, making 10 percent of the coastline off limits for fishing or even shell collecting.
The local fishing community, however, is irate. One lobsterman told The New York Times he would lose 60-65 percent of fishing area, which makes up 75 percent of his income.
The no-discharge zone has thus far not raised much objection from the commercial shipping industry.
Michael Crye, of the Cruise Line International Association, told the Los Angeles Times that the new zone would not affect its members because cruise ships don't discharge sewage within 3 miles of the coast in compliance with a 2005 state ban. However, that law only applied to hazardous substances and shower/sink runoff, not sewage.
Alyssa Meza
Alyssa Meza is a Winter 2012 In These Times editorial intern
View Comments