Bradley Manning Defers Plea, Trial Date Still Unknown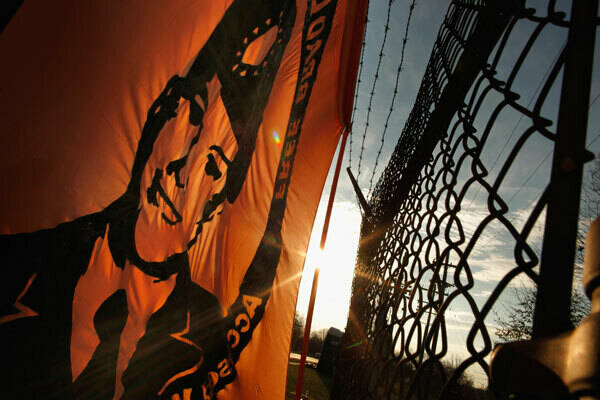 U.S. Army Private Bradley Manning, accused of the largest security breach in U.S. history, deferred his plea at his formal arraignment on Thursday and deferred a decision for a trial by judge or jury. Manning,
24
, was arrested almost two years ago and could face life in prison for allegedly giving classified documents to WikiLeaks.
&
nbsp; The arraignment was held at Fort Meade near Baltimore ahead of his
&
nbsp;court martial, likely to be held in May. A trial date has still not been set. The defense has sought to portray the soldier as a troubled person who struggled with gender identity and should not have been given access to classified material. Manning
&
rsquo;s supporters argued that acting as a whistleblower shed light on human rights abuses by the U.S. military. Manning was nominated for a Nobel Peace Prize this month by the Icelandic parliament.
Media access to the trial proceedings has been
&
nbsp;extremely restricted. No full transcipts from court hearings are available and the government has banned all computers and recording devices in the courtroom. Manning's arraignment, however, was open to the public. The
&
nbsp;Bradley Manning Support Network
&
nbsp;called on East Coast residents to attend in solidarity with Manning.
&
nbsp; As Manning's court martial draws close, support for the former intelligence analyst is likely to increase.
&
nbsp;A
&
nbsp;vigil
&
nbsp;was held at the U.S. Embassy in London during Manning's arraignment.
&
nbsp;On Feb.
20
the Occupy Movement hosted National Occupy Day for Prisoners to draw attention to prisoner abuse and the need for reform.
&
nbsp;Manning spent eight months in solitary confinement after his arrest at the Quantico Marine Base in Virginia. Juan Mendez, the UN Special Rapporteur on Torture has been repeatedly denied a visit with Manning.
&
nbsp; The National Lawyer's Guild has called for the dismissal of all charges against Manning.
Alyssa Meza
is a Winter
2012
In These Times
editorial intern