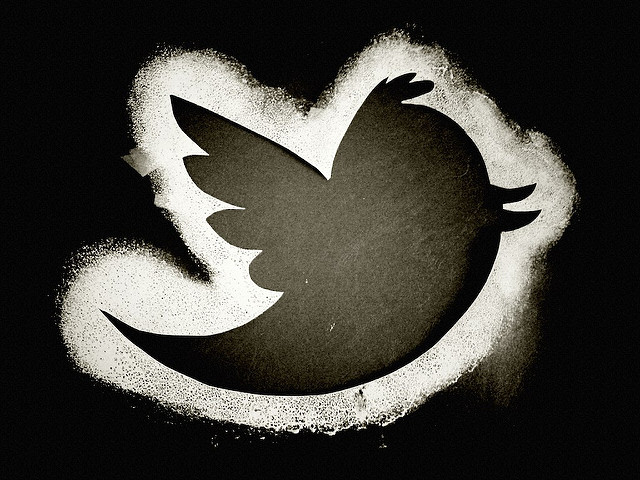 Web Only / Features » December 15, 2016
Did Trump Retaliate Against Twitter Because It Refused to Help Him Build a Muslim Registry?
The official explanation for why CEO Jack Dorsey didn't get an invite to Trump's tech meeting leaves a lot to the imagination.
"Whatever the reason for Twitter's exclusion from Wednesday's meeting, it smells an awful lot like retaliation."
At Donald Trump's tech summit Wednesday in New York, perhaps the most noticeable absence was Twitter CEO Jack Dorsey. It's especially odd considering how often Trump takes to Twitter—at all hours of the day. The reason Dorsey wasn't invited, according to Trump adviser Sean Spicer, was because the conference table "was only so big." A quip from Trump during the meeting suggested that companies left off the invite list were simply "too small" for inclusion. (Twitter has a market capitalization of some $13.85 billion. The smallest company reportedly represented at the meeting was Elon Musk's $15 billion firm Space X, though he is also the head of battery and electric car maker Tesla, worth roughly twice as much.)
But according to a Politico story, which cited an anonymous "source close to the situation," Dorsey wasn't invited to the meeting in retribution for intervening to stop a proposed emoji version of the hashtag #CrookedHillary from moving forward during the campaign. Spicer denied the allegation.
And there's another potential explanation, too.
An article from The Intercept this month found that Twitter was the only one of nine major tech companies that would go on record refusing to create a Muslim registry, one of Trump's long-standing campaign promises. The story is based on journalist Sam Biddle's "two weeks of calls and emails" trying to get in touch with Twitter, along with Facebook, Microsoft, Google, Apple, Booz Allen Hamilton, SRA International, CGI and IBM, which—as Biddle points out—helped the Nazis during World World II. Most simply did not respond. For about two weeks, Twitter was the only company to get back to Biddle with a firm no. Wednesday afternoon, Biddle reported that Facebook replied to The Intercept, stating "no one has asked us to build a Muslim registry, and of course we would not do so."
Also by Wednesday afternoon, more than 640 tech workers, including employees of companies in attendance at the meeting, had signed a pledge stating their own refusal to create such a database, saying that they were "choosing to stand in solidarity with Muslim Americans, immigrants, and all people whose lives and livelihoods are threatened by the incoming administration's proposed data collection policies." A coalition of 22 progressive organizations have signed on to a letter to Google and the other tech companies included in Biddle's investigation, encouraging them to join Twitter.
"We believe it is a great sign of corporate responsibility and common decency for corporations to ensure their resources are not used to support bigotry and discrimination," the letters' authors write. "An important first step would be for Google to publicly refuse to help build a Muslim registry."
Given what Trump team members are on record as saying, which isn't much, and that the Politico story about the feud is based on an anonymous source, the fact that Twitter was a standout on Biddle's list seems to be at least a cause for concern. That a Trump staffer would pitch a false flag story wouldn't be the most outlandish move to come out of his team. An emoji feud is certainly a friendlier explanation than a reprisal for refusing to take part in an historically-proven first step toward ethnic cleansing.
Whatever the reason for Twitter's exclusion from Wednesday's meeting, it smells an awful lot like retaliation.
Kate Aronoff
Kate Aronoff is a Brooklyn-based journalist covering climate and U.S. politics, and a contributing writer at The Intercept. Follow her on Twitter @katearonoff.
View Comments