How To Bury the Fossil Fuel Industry
We need to halt subsidies, enforce stricter regulations and bring fossil fuel corporations under public control.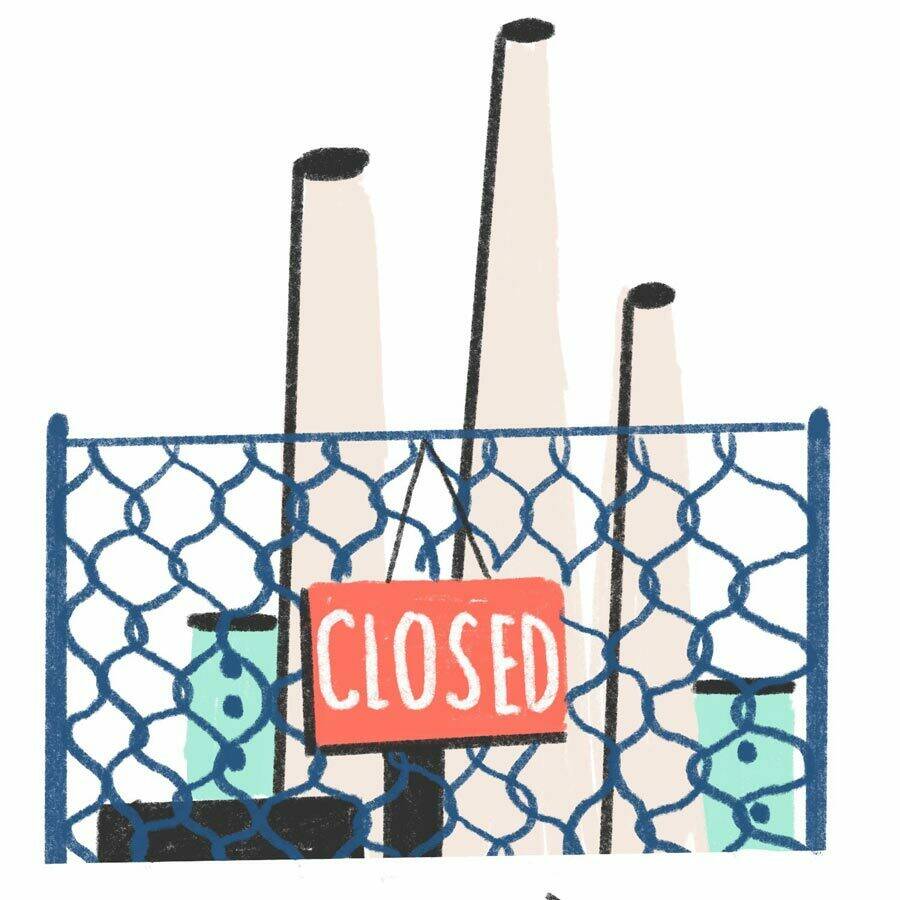 Keen eyes brows­ing through the Green New Deal res­o­lu­tion intro­duced by Rep. Alexan­dria Oca­sio-Cortez (D‑N.Y.) and Sen. Ed Markey (D‑Mass.) in Feb­ru­ary might have noticed a con­cern­ing sim­i­lar­i­ty between that doc­u­ment and the Paris cli­mate agree­ment: Nei­ther men­tions fos­sil fuels.
Simply adding more renewables to the grid won't be enough to drive down fossil fuel usage to the extent needed.
To be clear, the Green New Deal is prob­a­bly the best shot we have at plan­e­tary sur­vival. Its sweep­ing call to get to net-zero emis­sions by 2030 while rais­ing Amer­i­cans' stan­dard of liv­ing is wild­ly ambi­tious, smart pol­i­tics and firm­ly in line with the sci­en­tif­ic con­sen­sus on glob­al warm­ing. But February's res­o­lu­tion, essen­tial­ly a state­ment of prin­ci­ples, couldn't be expect­ed to include every last detail of what is need­ed. Indeed, avoid­ing cer­tain con­tentious fights for now — like those over neg­a­tive emis­sions tech­nolo­gies, nuclear ener­gy and car­bon tax­es — may be a shrewd move on Oca­sio-Cortez and Markey's part. But there's one mas­sive fight that will be impos­si­ble to avoid if we hope to achieve the goals of the Green New Deal: the one with the fos­sil fuel industry.
Just 100 fos­sil fuel pro­duc­ers, includ­ing both pri­vate­ly held and state-owned com­pa­nies, have been respon­si­ble for some 71 per­cent of glob­al car­bon emis­sions since 1988. The busi­ness mod­el of that indus­try is to find, dig and burn as many fos­sil fuels as pos­si­ble. By 2050, pro­ject­ed new oil and gas devel­op­ment in the Unit­ed States — bar­ring new reg­u­la­tions or a dras­tic change in the price of oil — would unlock enough car­bon to release the equiv­a­lent of the life­time emis­sions of 1,000 coal-fired pow­er plants (in 2017, the Unit­ed States had 359 coal plants). Most of this would come from new drilling in the Per­mi­an basin in Texas and New Mex­i­co and the Appalachi­an basin in Ohio, Penn­syl­va­nia and West Virginia.
The Inter­gov­ern­men­tal Pan­el on Cli­mate Change, mean­while, paints a very dif­fer­ent pic­ture of what needs to hap­pen. With­out the wide-scale deploy­ment of tech­nolo­gies to cap­ture and store car­bon diox­ide from fos­sil fuel plants and the atmos­phere — which may or may not even be fea­si­ble — glob­al coal, oil and nat­ur­al gas usage will, by 2050, have to decline by 97, 87 and 74 per­cent, respec­tive­ly, to cap warm­ing at 1.5 degrees Cel­sius. That decline ought to hap­pen fastest in places like the Unit­ed States, whose cen­turies of fos­sil-fueled eco­nom­ic growth should enable bring­ing mas­sive amounts of renew­able ener­gy online more quick­ly than poor­er coun­tries. The stub­born, well-doc­u­ment­ed link between ris­ing eco­nom­ic growth and ris­ing green­house gas emis­sions also means that emis­sions are like­ly to rise out­side the Glob­al North as those economies grow and peo­ple con­sume more. To allow space for that to hap­pen — that is, to avoid impos­ing some dra­con­ian lim­it on new con­sump­tion in the poor­est parts of the world — emis­sions in wealth­i­er coun­tries should reach net zero by around 2030.
To get there, we will need to dra­mat­i­cal­ly scale up the amount of solar and wind in our ener­gy mix, while elec­tri­fy­ing huge parts of the econ­o­my to run on them. Any Green New Deal will mean invest­ing hearti­ly to decar­bonize car­bon-inten­sive sec­tors like steel, cement, ship­ping and air­lines, for which no-car­bon alter­na­tives do not cur­rent­ly exist. That would involve reduc­ing demand for cer­tain ser­vices and activ­i­ties through bet­ter sup­ply-chain man­age­ment, improv­ing exist­ing ener­gy effi­cien­cy and ded­i­cat­ing research toward decar­boniza­tion tech­nolo­gies at a mas­sive scale. The Ener­gy Tran­si­tions Com­mis­sion has esti­mat­ed that this mas­sive lift would cost less than 0.5 per­cent of glob­al GDP by mid-century.
Mas­sive invest­ments in pub­lic tran­sit and ener­gy-effi­cient afford­able hous­ing would go a long way toward decreas­ing the car­bon foot­prints of our cities and towns. Nation­al fuel-effi­cien­cy and renew­ables stan­dards, like the one in place at the state lev­el in Cal­i­for­nia, could require util­i­ties and car com­pa­nies to ramp up clean pow­er usage or face harsh penalties.
Yet sim­ply adding more renew­ables to the grid won't be enough to dri­ve down fos­sil fuel usage to the extent need­ed. Even as solar and wind have got­ten cheap­er and more wide­spread in the last sev­er­al years, the share of ener­gy they gen­er­ate nation­wide has remained large­ly flat. Fos­sil fuel usage and extrac­tion have each con­tin­ued to increase and show few signs of slow­ing down — par­tic­u­lar­ly as the Unit­ed States becomes a net exporter of fos­sil fuels. In oth­er words, the good isn't out-com­pet­ing the bad. In such a con­text, plac­ing real con­straints on coal, oil and gas com­pa­nies is the only way to ensure we can reach our cli­mate goals.
In the cli­mate pol­i­cy­mak­ing world, the stan­dard answer to curb­ing fos­sil fuel use has been a car­bon tax: If emit­ting car­bon diox­ide and oth­er green­house gas­es were more expen­sive, both con­sumers and com­pa­nies would adjust their behav­ior accord­ing­ly. It's a sooth­ing­ly sim­ple the­o­ry, but has strug­gled to gain polit­i­cal trac­tion beyond Belt­way wonks and aca­d­e­m­ic econ­o­mists. Even in deeply Demo­c­ra­t­ic Wash­ing­ton state, vot­ers reject­ed a car­bon tax in a Novem­ber 2018 ref­er­en­dum. And the belief that a tax alone could wean us off fos­sil fuels — that once we set a price on car­bon, the mar­ket will take care of the rest — depends on the assump­tion that ener­gy mar­kets are free, effi­cient and hyper-respon­sive to price tweaks. But, as none oth­er than Ener­gy Sec­re­tary Rick Per­ry has argued, ​"There is no free mar­ket in the ener­gy industry."
There are more straight­for­ward places to start. One would be by end­ing the rough­ly $20 bil­lion in sub­si­dies the U.S. gov­ern­ment hands over to the fos­sil fuel indus­try each year at the state and fed­er­al lev­els, includ­ing long­stand­ing tax give­aways. (Per­ma­nent tax breaks to the fos­sil fuel sec­tor are sev­en times greater than those award­ed to renew­ables.) In ban­ning new off­shore drilling explo­ration, the Unit­ed States would fol­low the exam­ple already set by New Zealand. And a Green New Deal could move to end the prac­tice of leas­ing fed­er­al lands and waters to drillers, as well as grant­i­ng per­mits for the kind of new infra­struc­ture that allows com­pa­nies to export oil and gas abroad. These hand­outs to the fos­sil fuel indus­try are so exten­sive that the Stock­holm Envi­ron­men­tal Insti­tute has esti­mat­ed that as much as half of new oil and gas devel­op­ment would be unprof­itable with­out them. Remov­ing the per­verse incen­tives that keep them afloat should be a no-brainer.
But more dra­mat­ic action may be need­ed — the industry's record of fund­ing dis­in­for­ma­tion and lob­by­ing to tear up even basic reg­u­la­tions sug­gests it will not dis­ap­pear will­ing­ly. To has­ten the tran­si­tion to net-zero emis­sions, researchers at the Next Sys­tem Project have sug­gest­ed the U.S. gov­ern­ment could bring U.S.-based fos­sil fuel indus­tries under pub­lic own­er­ship by buy­ing up 51 per­cent of their shares — investors could sell these vol­un­tar­i­ly, or else be made to com­pul­so­ri­ly — then mov­ing swift­ly to cur­tail production.
Of course, cut­ting off new extrac­tion overnight would leave work­ers and com­mu­ni­ties that depend on fos­sil fuel employ­ment in a lurch, and cause arguably cat­a­stroph­ic rip­ple effects through­out the U.S. econ­o­my if alter­na­tives were not at the ready.
What­ev­er own­er­ship struc­ture is in place, liv­ing up to the val­ues embod­ied in a Green New Deal will require a man­aged decline of the fos­sil fuel indus­try, in which the first pri­or­i­ty is ensur­ing a dig­ni­fied qual­i­ty of life for extrac­tive sec­tor employ­ees — not gold­en para­chutes for C‑suite executives.[LINK TO JERE­MY'S PIECE?]
Bare­ly out of the gate, the Green New Deal is already attract­ing the ire of fos­sil fuel indus­try exec­u­tives and the var­i­ous dark mon­ey think tanks and politi­cians they fund. They've begun fab­ri­cat­ing price tags for the pro­gram out of whole cloth. Coal, oil and gas inter­ests will paint what­ev­er plan is even­tu­al­ly pro­duced as an assault on fos­sil fuel work­ers out to crater the U.S. econ­o­my. So why not bat­tle them head-on?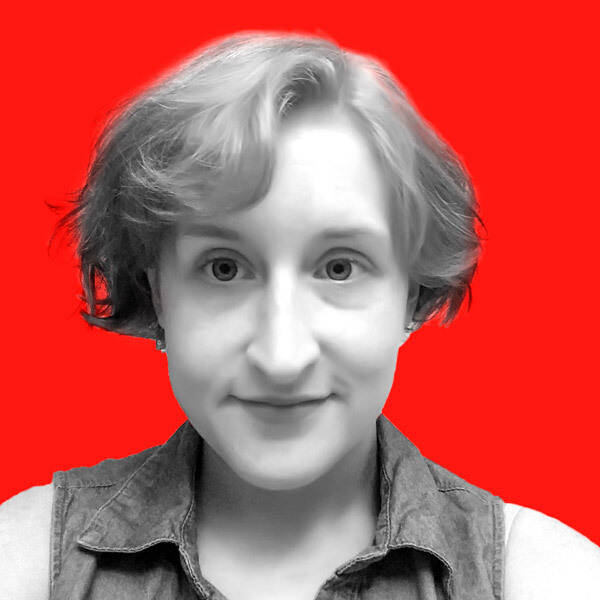 Kate Aronoff
is a Brook­lyn-based jour­nal­ist cov­er­ing cli­mate and U.S. pol­i­tics, and a con­tribut­ing writer at The Inter­cept. Fol­low her on Twit­ter @katearonoff.