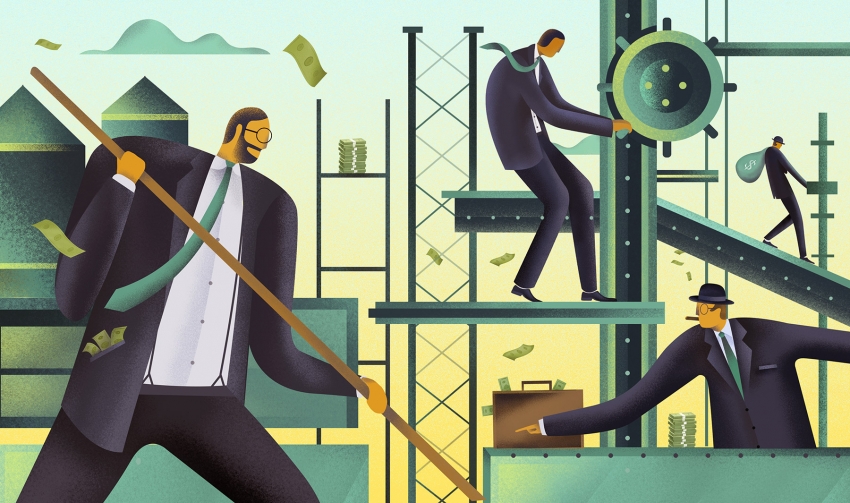 Features » July 20, 2017
A New Deal for Wall Street
Trump's plans for mass privatization are a colossal giveaway to the 1%—and Democrats helped pave the way.
---

In These Times has been selected to participate in NewsMatch—the largest grassroots fundraising campaign for nonprofit news organizations.
For a limited time, when you make a tax-deductible donation to support our reporting, it will be matched dollar-for-dollar by the NewsMatch fund, doubling your impact.
Rebecca Burns
Rebecca Burns is an award-winning investigative reporter whose work has appeared in The Baffler, the Chicago Reader, The Intercept and other outlets. She is a contributing editor at In These Times. Follow her on Twitter @rejburns.
View Comments