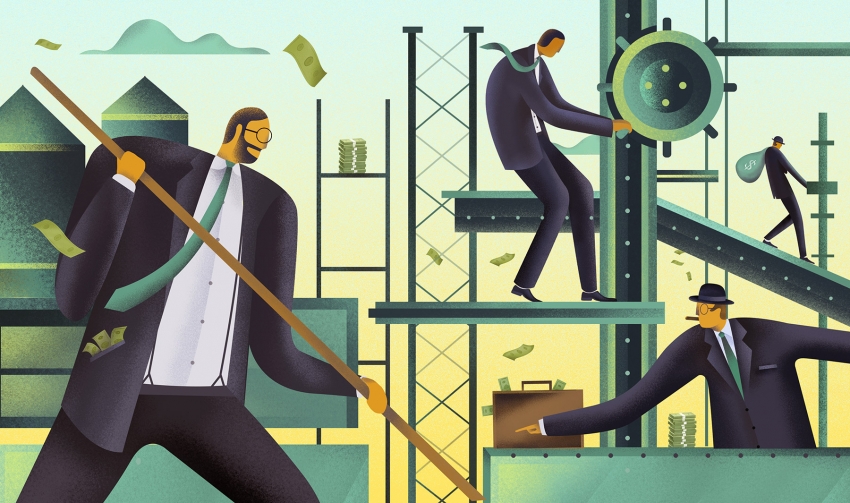 Features » July 20, 2017
A New Deal for Wall Street
Trump's plans for mass privatization are a colossal giveaway to the 1%—and Democrats helped pave the way.
---
Help In These Times Continue Publishing
Progressive journalism is needed now more than ever, and In These Times needs you.
Like many nonprofits, we expect In These Times to struggle financially as a result of this crisis. But in a moment like this, we can't afford to scale back or be silent, not when so much is at stake. If it is within your means, please consider making an emergency donation to help fund our coverage during this critical time.
Rebecca Burns
Rebecca Burns is an award-winning investigative reporter whose work has appeared in The Baffler, the Chicago Reader, The Intercept and other outlets. She is a contributing editor at In These Times. Follow her on Twitter @rejburns.
View Comments