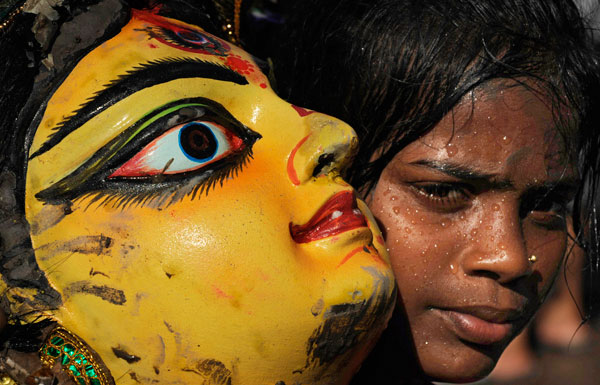 Act Locally » October 10, 2009
Snapshot: Festival of the Goddess
Siliguri, West Bengal, India–On September 28, a girl carries the head of the goddess Durga after its immersion in the river Mahananda during the Vijaya Dashami festival, the final day of Durga Puja. Durga, who is honored as "one who can redeem in situations of utmost distress" symbolizes power and the triumph of good over evil. The festival culminates in the immersion of Durga idols in bodies of water.
Our special 40th anniversary issue is out now. Subscribe today and get a free copy.

Rachel K. Dooley
Rachel K. Dooley is the Art + Design Director for In These Times.
if you like this, check out:
View Comments
---