PHOTOS: This Is What Resistance Looks Like
From pussy hats to airports, images of protest in the age of Trump.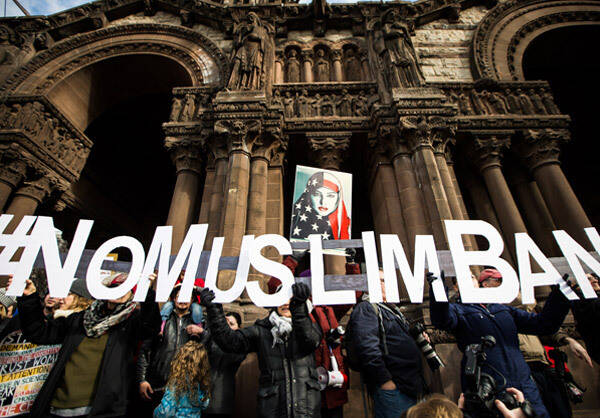 We wanted to make sure you didn't miss the announcement of our new Sustainer program. Once you've finished reading, take a moment to check out the new program, as well as all the benefits of becoming a Sustainer.

Be a Sustainer
We surveyed thousands of readers and asked what they would like to see in a monthly giving program. Now, for the first time, we're offering three different levels of support, with rewards at each level, including a magazine subscription, books, tote bags, events and more—all starting at less than 17 cents a day. Check out the new Sustainer program.
Rachel K. Dooley is the Creative Director for In These Times.
Rachel has been with In These Times since May 2005. She has overseen the transition and redesign of the small national bi-weekly to a larger glossy monthly — all while ensuring deadline was met. She manages the art department designing every issue from concept to production, both for print and for the web (InThe​se​Times​.com). She manages freelance illustrators, photographers, print vendors while working closely with the editorial staff to coordinate all the aspects that go into producing a high-quality monthly. She also works with development and publishing departments to plan and maintain the publication's visual branding standards and fundraising strategies.
Rachel specializes in design solutions for nonprofit organizations — past clients include the PBS's POV, Environmental Protection Agency, Kartemquin Films and the National Association for Multicultural Education. She has volunteered with for Project Philanthropy and is a former executive board member of the Midwest Brain Injury Clubhouse. She has been an active member of the Best Buddies program since 2001.
More articles by Rachel K. Dooley