The Official Word
Teaching Women To Win
Europe Crawls Ahead
The Scandinavians are doing great, but as for the rest ...
Defying Expectations
Having a woman leader isn't always enough.
Editorial
No Questions Asked.
Back Talk
Ain't nothing like the real feminism.
Homeland insecurity.
Appall-o-Meter
Before the Dawn
Will political reform finally come to Burma?
Jury awards $4.4 million to a pair of Earth First! activists.
Hundreds of 9/11 detainees remain behind bars, shrouded in secrecy.
A Man of Peace
In Person: Dave Dellinger
Never Again—and Again and Again
BOOKS: Samantha Power's A Problem from Hell.
FILM: John Woo's Windtalkers.
MUSIC: DJ Shadow's The Private Press.
June 21, 2002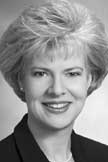 Read more from...
Rep. Tammy Baldwin
D-Wisconsin
As a member of the House of Representatives, I am one of 62 women who serve in the 107th Congress. Together we make up 14 percent of this legislative body that is supposed to represent the interests of the entire U.S. population.
America, I'm afraid, pays a heavy toll for a Congress that is not reflective of the diversity of its citizenry. Clearly public servants don't check their life experiences at the door when they show up to work. Therefore, a woman in any legislative or executive post will bring her own perspective to the job. In 1992, we concluded that the all-white, all-male, Senate Judiciary Committee just didn't "get" sexual harassment. It's not a leap of logic to suggest that the 86 percent of Congress members who are male have had fundamentally different life experiences with regard to raising children, caring for ailing parents, sexual assault, domestic violence, pay equity, or family and medical leave. I believe we will be better represented when our legislative bodies reflect the diversity of America.
My own experiences in politics may suggest some reasons why women don't constitute a critical mass in many legislative bodies. I was projected to lose every competitive race that I entered. People told me that I wouldn't be able to win, that I should get out of the race to ensure a clean primary, or that I should step aside to ensure that a candidate who "could win in the general election" would win our primary. Well, I proved them all wrong, having won every race I was supposed to lose. I became the first woman to serve as a member of Congress from my home state of Wisconsin.
Women need to demystify politics if they are to succeed in it, and if more are to run for office. Women who are interested in public office should go and work on campaigns, and observe legislative bodies at work. I had always wanted to run for public office, but as a young college graduate, I must admit I felt intimidated. After attending a couple City Council and County Board meetings, I had a "light bulb moment:" I realized that I was just as smart as anyone in that chamber and I could do what they do. It is very important that today's young women and girls have women leaders that they can look up to, so that they too can picture themselves as elected leaders. I remember one of my last days serving in the Wisconsin State Assembly. There was a class of fourth graders up in the gallery. After session adjourned, they came down onto the floor and a young girl approached me. She asked me which seat was mine, so I pointed to my chair in the Assembly. She walked right over to it and sat down, her feet not even touching the floor, and as she got comfortable she said, "I like the feel of this." I could tell right there, that this girl could see herself there, as a member of the State Assembly, because she had seen me there.