Monday, Mar 19, 2018, 2:27 pm
Prisoners Across Florida Went on Strike. Instead of Fair Wages, They Got Solitary.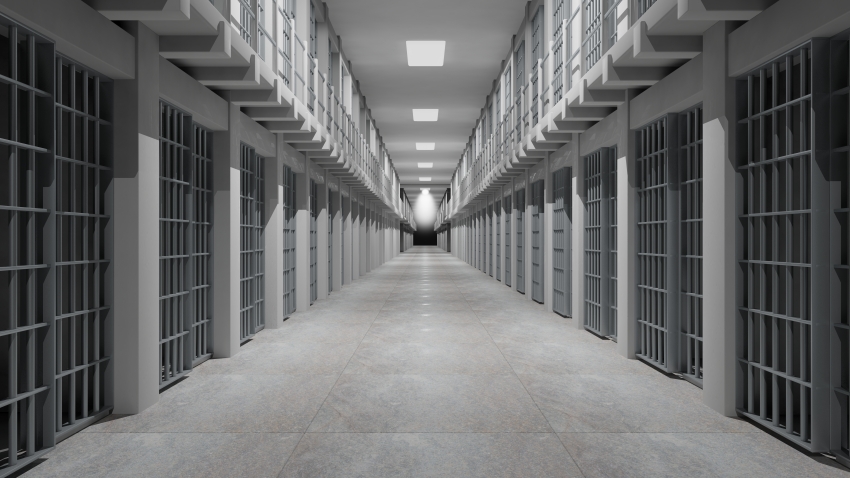 On January 15, people incarcerated across Florida kicked off a work stoppage at eight prisons, demanding fair pay for their labor and improved living conditions. They dubbed the coordinated protest Operation PUSH, and two months later, organizers claim that prisoners face retaliation for withdrawing their labor.
A statement put out February 18 by the Incarcerated Workers Organizing Committee (IWOC), an affiliate of the Industrial Workers of the World, summarizes information submitted by some of the strikers. The prisoners claim that the Florida Department of Corrections (FDOC) purposely separated prisoners involved in the strike and subjected some to solitary confinement for their participation. Portions of prisoners' letters were included with the statement, although the group has kept the identities and precise locations of the prisoners who wrote the letters anonymous to protect their safety.
One letter alleges that a prison employee told a prisoner that, as long as he communicates with strike organizers, "you're always going to be labeled a security threat and you're probably always going to be put under investigation."
Another letter alleges that a prison employee told a prisoner that he and seven other individuals were facing consequences for receiving mail about the strike. "He said this is why me and 7 other inmates are confined under investigation," the letter reads, "and to keep anything from spreading, they were informed not to speak about it until today. … He mentioned that other institutions are on lockdown around Florida."
Strike organizers identified "brutality committed by officers throughout FDOC" as one of the motivating factors behind the original work stoppage. At least 428 prisoners died in Florida prisons during 2017, more than any other year on record.
One letter from a prisoner, collected by the IWOC, detailed alleged violent—and potentially deadly—beatings within the prison. It is unclear whether the prisoner believed the alleged beatings were immediately connected to the strike. One of Operation PUSH's incarcerated organizers described a violent environment in the Florida prison system in a recent audio interview, and speculated about whether it was connected to the work stoppage in any capacity, via direct retaliation or heightened tensions.
The FDOC continues to maintain that a strike has never actually taken place. When reached for comment, a spokesperson told In These Times, "Our prisons and institutions across the state had no interruption to daily operations. There were no reports of inmate work stoppages. Please also note, inmates refusing to work is against FDC policy. Inmates who refuse to work receive a disciplinary report."
However, earlier this year, the FDOC did admit to the Miami New Times that Rashid Johnson, a prisoner at Florida State Prison, was issued a disciplinary report for attempting to incite a riot. That charge stems from the fact that Johnson published an article on January 9 at the anarchist website It's Going Down, titled "Florida Prisoners Are Laying it Down." At no point in the article does Johnson actually call on prisoners to riot. In fact, the opening line of the piece is, "During early 2018 prisoners across Florida are gonna 'lay down' in nonviolent protest of the intolerable conditions in Florida's prisons."
Johnson contends that he suffered a lot more than a disciplinary report for publishing the article. He wrote a letter to his lawyer on January 19 claiming that he was tortured because of the piece. "Need your and folks' immediate mobilization," wrote Johnson, "Am being literally tortured in retaliation for article on prison strike and conditions, by the warden. No heat. Cell like outside, temp in 30s. Toilet doesn't work. Window to outside doesn't close and cold air blowing in cell."
Karen Smith, an organizer with the Gainesville chapter of the IWOC, told In These Times that the FDOC's denial of strike activity stems from its repressive approach. "The FDC's response has been a strategy of minimizing visible impact by using a significant amount of resources to divide the most active prisons, using bribery and torture against prisoners who they suspected may have been involved or even interested. In this way, they were able to claim 'no strike activity,'" said Smith. "But reviewing the records of disciplinary confinement or relocation, along with the increased staff presence and communication management, [reveals] that Operation PUSH has had, and continues to have, an economic impact."
A group of outside organizers recently updated the prisoners' list of demands. Now, in addition to improved conditions and an end to unpaid labor, prisoners want "an end to censorship of publications that give voice to prisoners and/or critique prisons" and "an end to repression of prisoners for communication with outside advocates."
---
Michael Arria
Michael Arria covers labor and social movements. Follow him on Twitter: @michaelarria
View Comments