Prisoners Across Florida Went on Strike. Instead of Fair Wages, They Got Solitary.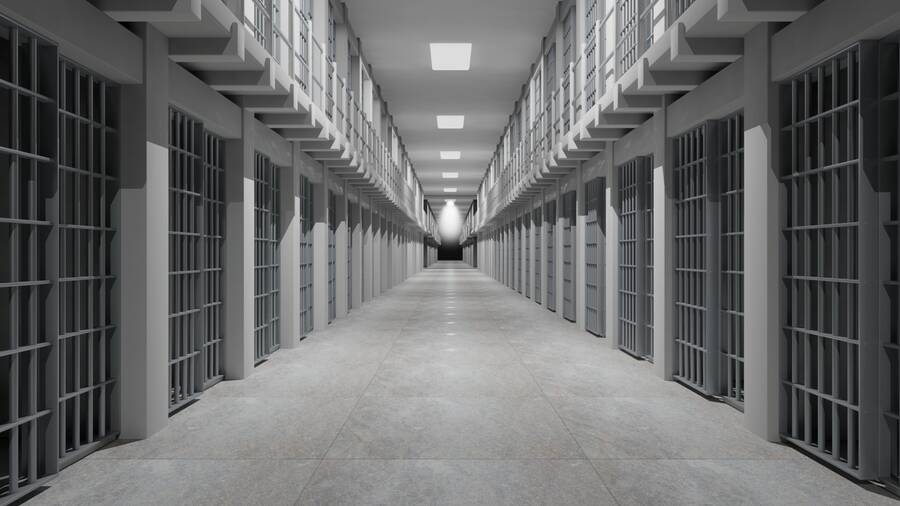 On Jan­u­ary 15, peo­ple incar­cer­at­ed across Flori­da kicked off a work stop­page at eight pris­ons, demand­ing fair pay for their labor and improved liv­ing con­di­tions. They dubbed the coor­di­nat­ed protest Oper­a­tion PUSH, and two months lat­er, orga­niz­ers claim that pris­on­ers face retal­i­a­tion for with­draw­ing their labor.
A state­ment put out Feb­ru­ary 18 by the Incar­cer­at­ed Work­ers Orga­niz­ing Com­mit­tee (IWOC), an affil­i­ate of the Indus­tri­al Work­ers of the World, sum­ma­rizes infor­ma­tion sub­mit­ted by some of the strik­ers. The pris­on­ers claim that the Flori­da Depart­ment of Cor­rec­tions (FDOC) pur­pose­ly sep­a­rat­ed pris­on­ers involved in the strike and sub­ject­ed some to soli­tary con­fine­ment for their par­tic­i­pa­tion. Por­tions of pris­on­ers' let­ters were includ­ed with the state­ment, although the group has kept the iden­ti­ties and pre­cise loca­tions of the pris­on­ers who wrote the let­ters anony­mous to pro­tect their safety.
One let­ter alleges that a prison employ­ee told a pris­on­er that, as long as he com­mu­ni­cates with strike orga­niz­ers, ​"you're always going to be labeled a secu­ri­ty threat and you're prob­a­bly always going to be put under investigation."
Anoth­er let­ter alleges that a prison employ­ee told a pris­on­er that he and sev­en oth­er indi­vid­u­als were fac­ing con­se­quences for receiv­ing mail about the strike. ​"He said this is why me and 7 oth­er inmates are con­fined under inves­ti­ga­tion," the let­ter reads, ​"and to keep any­thing from spread­ing, they were informed not to speak about it until today. … He men­tioned that oth­er insti­tu­tions are on lock­down around Florida."
Strike orga­niz­ers iden­ti­fied ​"bru­tal­i­ty com­mit­ted by offi­cers through­out FDOC" as one of the moti­vat­ing fac­tors behind the orig­i­nal work stop­page. At least 428 pris­on­ers died in Flori­da pris­ons dur­ing 2017, more than any oth­er year on record.
One let­ter from a pris­on­er, col­lect­ed by the IWOC, detailed alleged vio­lent — and poten­tial­ly dead­ly — beat­ings with­in the prison. It is unclear whether the pris­on­er believed the alleged beat­ings were imme­di­ate­ly con­nect­ed to the strike. One of Oper­a­tion PUSH's incar­cer­at­ed orga­niz­ers described a vio­lent envi­ron­ment in the Flori­da prison sys­tem in a recent audio inter­view, and spec­u­lat­ed about whether it was con­nect­ed to the work stop­page in any capac­i­ty, via direct retal­i­a­tion or height­ened tensions.
The FDOC con­tin­ues to main­tain that a strike has nev­er actu­al­ly tak­en place. When reached for com­ment, a spokesper­son told In These Times, ​"Our pris­ons and insti­tu­tions across the state had no inter­rup­tion to dai­ly oper­a­tions. There were no reports of inmate work stop­pages. Please also note, inmates refus­ing to work is against FDC pol­i­cy. Inmates who refuse to work receive a dis­ci­pli­nary report."
How­ev­er, ear­li­er this year, the FDOC did admit to the Mia­mi New Times that Rashid John­son, a pris­on­er at Flori­da State Prison, was issued a dis­ci­pli­nary report for attempt­ing to incite a riot. That charge stems from the fact that John­son pub­lished an arti­cle on Jan­u­ary 9 at the anar­chist web­site It's Going Down, titled ​"Flori­da Pris­on­ers Are Lay­ing it Down." At no point in the arti­cle does John­son actu­al­ly call on pris­on­ers to riot. In fact, the open­ing line of the piece is, ​"Dur­ing ear­ly 2018 pris­on­ers across Flori­da are gonna ​'lay down' in non­vi­o­lent protest of the intol­er­a­ble con­di­tions in Florida's prisons."
John­son con­tends that he suf­fered a lot more than a dis­ci­pli­nary report for pub­lish­ing the arti­cle. He wrote a let­ter to his lawyer on Jan­u­ary 19 claim­ing that he was tor­tured because of the piece. ​"Need your and folks' imme­di­ate mobi­liza­tion," wrote John­son, ​"Am being lit­er­al­ly tor­tured in retal­i­a­tion for arti­cle on prison strike and con­di­tions, by the war­den. No heat. Cell like out­side, temp in 30s. Toi­let doesn't work. Win­dow to out­side doesn't close and cold air blow­ing in cell."
Karen Smith, an orga­niz­er with the Gainesville chap­ter of the IWOC, told In These Times that the FDOC's denial of strike activ­i­ty stems from its repres­sive approach. ​"The FDC's response has been a strat­e­gy of min­i­miz­ing vis­i­ble impact by using a sig­nif­i­cant amount of resources to divide the most active pris­ons, using bribery and tor­ture against pris­on­ers who they sus­pect­ed may have been involved or even inter­est­ed. In this way, they were able to claim ​'no strike activ­i­ty,'" said Smith. ​"But review­ing the records of dis­ci­pli­nary con­fine­ment or relo­ca­tion, along with the increased staff pres­ence and com­mu­ni­ca­tion man­age­ment, [reveals] that Oper­a­tion PUSH has had, and con­tin­ues to have, an eco­nom­ic impact."
A group of out­side orga­niz­ers recent­ly updat­ed the pris­on­ers' list of demands. Now, in addi­tion to improved con­di­tions and an end to unpaid labor, pris­on­ers want ​"an end to cen­sor­ship of pub­li­ca­tions that give voice to pris­on­ers and/​or cri­tique pris­ons" and ​"an end to repres­sion of pris­on­ers for com­mu­ni­ca­tion with out­side advocates."
"
Michael Arria
is the U.S. cor­re­spon­dent for Mon­doweiss. Fol­low him on Twit­ter: @michaelarria.