Thursday, Sep 20, 2018, 9:58 pm
In Crosshairs of Right-to-Work, Kentucky Bourbon Makers Go On Strike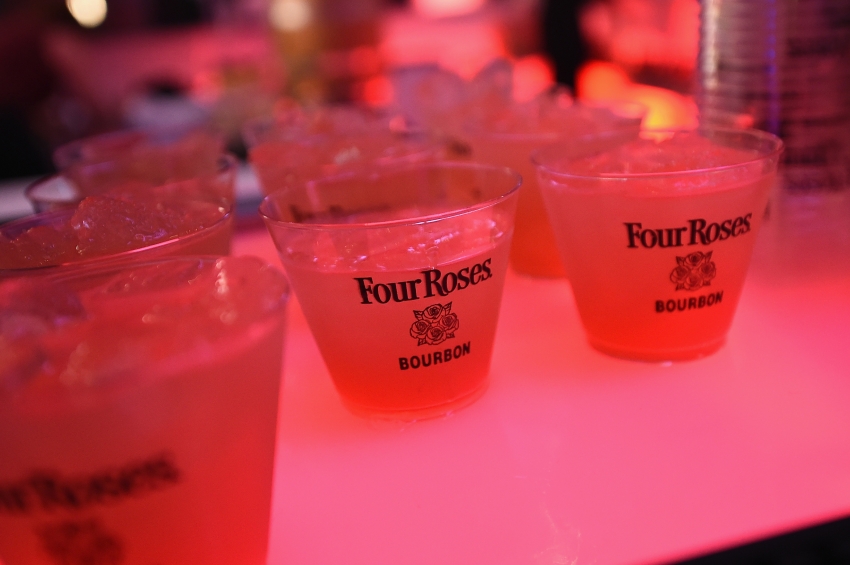 More than 50 workers in Kentucky are on strike due to a contract dispute with Four Roses, a bourbon maker with a distillery in Lawrenceburg and a bottling plant in Cox's Creek. Workers say Four Roses is attempting to adopt a two-tier system that would reduce the benefits for new employees of the company. Members of three different unions walked off their jobs at these sites on September 7.
The move to establish a two-tier system is especially concerning to union leaders because Kentucky became a "right to work" state in 2017, which means that workers are no longer required to pay union dues. A reduction in benefits would presumably give new Four Roses employees less incentive to support the unions financially, potentially dealing an irreparable blow to the company's organized labor. Since the law passed, 16,000 workers in Kentucky have opted out of paying their union dues.
The unions on strike are United Food and Commercial Workers 10D, United Food and Commercial Workers 23D and Service Employees International Union/National Conference of Firemen and Oilers.
Jeffrey Royalty is the president of the UFCW Local 10D. He told In These Times that the Four Roses' two-tier proposal is designed to "short change the next generation." According to Royalty, "For these corporations, 'right to work' really means 'right to take.' He added that this system will destroy any organization."
Royalty's position was echoed by Tim Morris, the political director of Greater Louisville Central Labor Council. Morris told In These Times that the "whole premise" of two-tier system was to "create a divide in the workforce … cause animosity, drive a wedge and make workers not want to stand up and fight when others are attacked." Morris emphasized, "The people on strike know that to help future employees, they need to stand up for workers now."
The strike is occurring at a time when tourists are flocking to the area for this week's Kentucky Bourbon Festival, an annual gathering that features an event at Four Roses' distillery. Royalty says support from the community has been "outstanding" and that many people have dropped off food and ponchos to the picketing workers.
Four Roses, which has existed since 1888 and was purchased by Japan's Kirin Company in 2002, said in a statement regarding the strike, "A claim that we are proposing a 'two-tier' sick leave policy that discriminates against new hires is not true. We agree that the new hires would not receive the same sick leave benefits as current employees, but we believe the new hires' program is better, not worse."
Kentucky's Supreme Court is currently considering a lawsuit launched by unions over the state's "right to work" law. The unions are arguing that the law was passed in violation of the Kentucky Constitution. The "right to work" law was swiftly passed by the state's GOP-controlled legislature and not put up for a popular vote.
"It's really not 'right to work,' it's a right for employees to not pay their fair share for the costs of union representation," Irwin Cutler, the attorney arguing the lawsuit, has argued. "What we see here is an effort to destroy unions, to weaken unions."
Four Roses and the striking workers are slated to resume negotiations on September 21.
Support Progressive Journalism
Donations from readers like you make up a full third of our annual income—that's how critical our end-of-year fundraising drives are. If you want to continue to read independent, progressive journalism in 2019 and beyond, we hope you'll consider chipping in whatever you can today.
For a limited time, anyone who makes a donation of $5 or more to In These Times will get a free copy of Verso's best-selling 2019 Radical Diary and Weekly Planner.
Michael Arria
Michael Arria covers labor and social movements. Follow him on Twitter: @michaelarria
View Comments