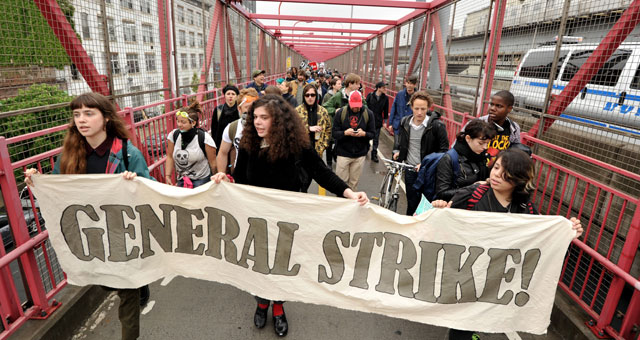 Web Only / Features » May 1, 2012
Special Nationwide Coverage: May Day Protests
Activists across the country are breathing life back into International Workers' Day—and we've got live coverage.
For reports from staff writers Rebecca Burns (Chicago) and Bhaskar Sunkara (NYC), visit the Uprising blog, which also features live tweeting.
As a non-profit, independent publication, In These Times relies on financial support from readers to keep the lights on and our reporters on the beat, covering the critical stories of our time. This year, we need to raise an additional $35,000 online from readers like you by December 31.
We try not to ask too often, but this is one of those times that we must. So please, if you want to continue reading In These Times now and into the future, make a tax-deductible donation today.
View Comments