The Housing Crisis Is Worse Than You Think
A new report by the National Low Income Housing Coalition shows it's getting increasingly difficult to afford housing.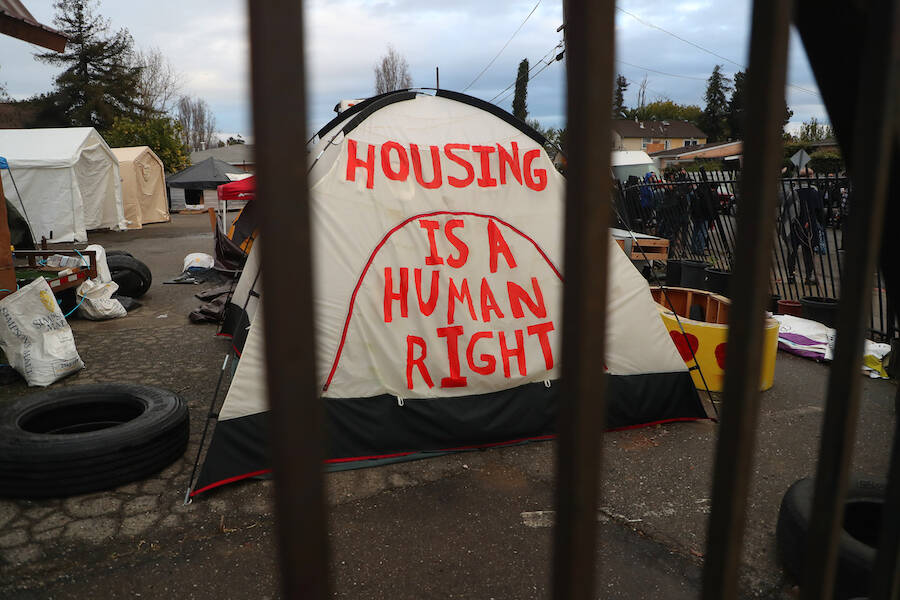 We wanted to make sure you didn't miss the announcement of our new Sustainer program. Once you've finished reading, take a moment to check out the new program, as well as all the benefits of becoming a Sustainer.

"Housing is a human right," Julián Castro, the former Obama Secretary of Housing and Urban Development, wrote in the preamble to his ​"People First Housing" platform in June. He's one of a few Democratic contenders who have spoken about affordable housing in recent weeks, an issue that's historically received limited attention on the campaign trail. But housing's newfound importance makes good sense: As In These Times has noted, the economic prospects for everyday Americans are hardly sunny, even after the putative rebounds made by the nation since the Great Recession.
While there are ample reasons to doubt the progressive promises made by the likes of Castro, the need to address the shortage of affordable housing could not be more real. And with the recent release of the National Low Income Housing Coalition's annual report on the gap between wage-earners and rent prices, now is an important moment for candidates to outline their plans to address the issue. Here are 10 statistics that outline the U.S. housing crisis:
Become a Sustainer
We surveyed thousands of readers and asked what they would like to see in a monthly giving program. Many of you expressed interest in magazine subscriptions, gift subscriptions, tote bags, events and books —and we've added all of those. Some of you said that cost was an issue, so we've kept our starting tier at just $5 a month—less than 17 cents a day.

Now, for the first time, we're offering three different levels of support, with unique rewards at each level, for you to choose from. Check out the new Sustainer program.