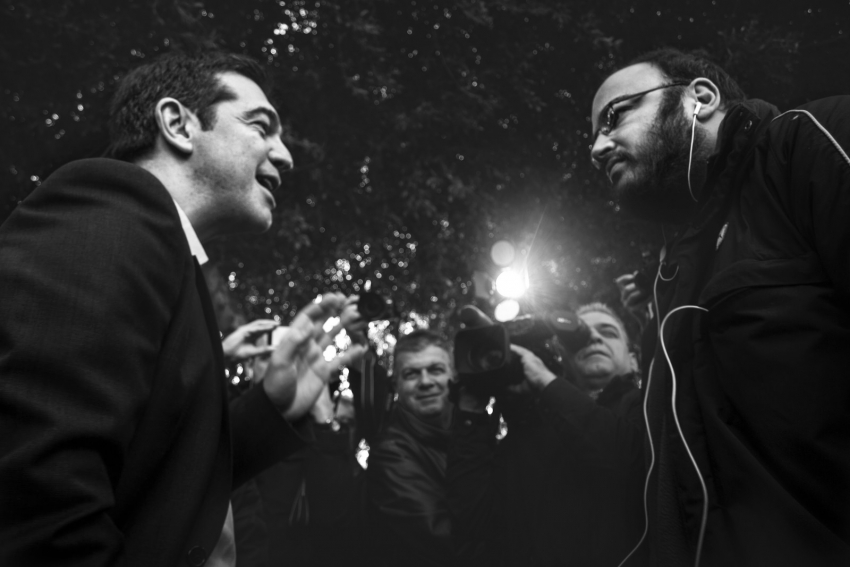 Web Only / Features » July 7, 2015
WashPost Asks if Greece Can Be Trusted To Cut Spending… When It's Already Cut Spending 23 Percent
After Greece Cuts a Quarter of Its Budget, WaPo Asks if It's Willing to 'Trim Spending'
The Washington Post's Griff Witte and Michael Birnbaum report on what Greek Prime Minister Alexis Tsipras might do in the wake a resounding anti-austerity vote in his nation's referendum: "Tsipras also is expected to present new proposals to a tough audience: seeking to persuade European partners that Greece can be trusted to trim its spending, and get fresh bailout funds in return."
Hmm…. Can Greece be trusted to trim its spending? Let's take a look:
So from 2010 to 2015, Greece has cut government spending from roughly 13 billion euros to 10 billion euros—a cut of 23 percent. Unsurprisingly, this has had a devastating effect on Greece's economy, with unemployment stuck above 25 percent since the end of 2012.
In the Washington Post's eyes, though, Greece has not yet demonstrated the willingness to "trim its spending" that would merit a bailout.
Jim Naureckas
Jim Naureckas is the editor of Extra!, the magazine of FAIR (Fairness and Accuracy in Reporting).
View Comments