Attack on Yemen Port Shows U.S.-Backed Coalition Willing To Use Starvation as a Weapon
By attacking Hudaydah, the Saudi-led coalition is cutting off another vital lifeline.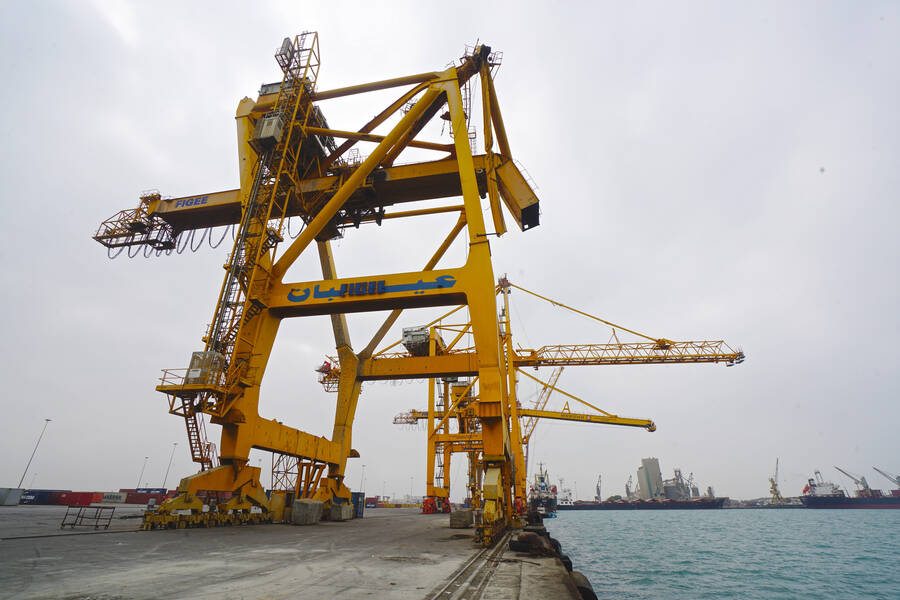 The three-year-long, U.S.-supported war on Yemen has already been dev­as­tat­ing to Yemen's 28 mil­lion res­i­dents. Today, it has entered a new phase — one that is described by the Unit­ed Nations and U.S. law­mak­ers as ​"cat­a­stroph­ic." Despite exten­sive mil­i­tary sup­port from oth­er Arab and West­ern allies, Sau­di Ara­bia and the Unit­ed Arab Emi­rates (UAE) have failed to rein­state Pres­i­dent Hadi to pow­er, and have now launched a dead­ly attack on Yemen's port city of Hudayda.
"If need be, we will leave the city toward any direction that is safe."
The city of 600,000 peo­ple on Yemen's west coast is one of two points of entry for com­mer­cial ship­ping (now blocked by the Sau­di-led coali­tion) and human­i­tar­i­an aid. Unlike the port of Aden, which has been under Sau­di and UAE con­trol since 2015, Houthi-con­trolled Huday­dah sup­plies over 70 per­cent of food and aid enter­ing the coun­try, and is there­fore accu­rate­ly described as Yemen's life­line.
The bat­tle for Huday­dah is pro­ject­ed to be pro­longed, and the Unit­ed Nations warned that it could result in the loss of 250,000 lives. Addi­tion­al­ly, any dis­rup­tion to aid flow from the port of Huday­dah will leave 22 mil­lion Yeme­nis — 80 per­cent of the pop­u­la­tion — with­out the food and human­i­tar­i­an aid upon which they rely.
On Mon­day, all UN staff were with­drawn from the city, sig­nal­ing that the UN has failed to dis­suade the Sau­di and Emi­rati coali­tion from attack­ing. In turn, the UAE pro­vid­ed an ulti­ma­tum to Yemen's Houthis, warn­ing them to leave the city with­in a 48-hour dead­line that passed on Tues­day evening. The Unit­ed States has been part of the Sau­di- and UAE-led coali­tion attack­ing Yemen since the begin­ning, and has pro­vid­ed logis­ti­cal sup­port and train­ing to Sau­di forces, as well as mid-air refu­el­ing to Sau­di and UAE jets. Addi­tion­al­ly, the Unit­ed States has fur­ther entrenched itself in this unau­tho­rized war by deploy­ing U.S. Spe­cial Forces to fight Yemen's Houthis at the Sau­di-Yemen border.
U.S. involve­ment in Yemen, how­ev­er, has not gone unchal­lenged. In a last-minute effort to stop the attack on Huday­dah, a bipar­ti­san let­ter from U.S. Rep­re­sen­ta­tives to Defense Sec­re­tary James Mat­tis urged him to ​"use all avail­able means to avert a cat­a­stroph­ic mil­i­tary assault" on Huday­dah and to ​"imme­di­ate­ly dis­close the full extent of the U.S. mil­i­tary role in the Sau­di-led war against Yemen's Houthis." Their calls, how­ev­er, have gone unanswered.
The dead­line hav­ing expired, U.S.-supported Sau­di and UAE forces—com­prised of Yemeni, Sudanese, Amer­i­can, Latin Amer­i­can, Black­wa­ter and oth­er mer­ce­nar­ies—began their offen­sive to cap­ture Hudadyah. In oth­er words, the Coali­tion is delib­er­ate­ly using star­va­tion as a weapon, a war crime under inter­na­tion­al human­i­tar­i­an law. The Unit­ed States, in turn, has respond­ed by pro­vid­ing airstrike tar­gets to Sau­di and UAE forces, fur­ther impli­cat­ing itself in appar­ent war crimes per­pet­u­at­ed against war-torn Yemen.
In These Times spoke to sev­er­al Huday­dah res­i­dents about dai­ly life in their city, as well as what they expect to take place in the com­ing days and weeks. Noor, a school prin­ci­pal, says the biggest prob­lem is the exor­bi­tant prices. Gov­ern­ment employ­ees have not been receiv­ing salaries, and with the upcom­ing Eid hol­i­day this Fri­day, she won­ders, ​"How will the chil­dren be hap­py?" Still, life goes on, and both she and her daugh­ters have not stopped work­ing, shop­ping and engag­ing in oth­er social activ­i­ties. These days, she says every­one is talk­ing about the impend­ing attack on their city, ​"but we haven't seen any­thing. We heard three explo­sions the oth­er day, but they seemed far. We hear that the Coali­tion is already in the air­port and the sea port – that they will sur­round us from both direc­tions – but they are exag­ger­at­ing. So far, we haven't seen anything."
Nonethe­less, she and her fam­i­ly are pre­pared to leave the city. ​"Fear is present, but we hope and pray that God will pro­tect us," she says. ​"Still, we have pre­pared a small bag and the cars are ready to go in case we need to leave on a moment's notice. If need be, we will leave the city toward any direc­tion that is safe."
Faree­da, a long-time res­i­dent of Huday­dah, says she still doesn't under­stand ​"what has gone wrong in this sim­ple coun­try which is resided by sim­ple peo­ple." If the Saud­is and Amer­i­cans ​"have a prob­lem with Iran," she says, they should direct­ly face Iran rather than destroy Yemen with impuni­ty. ​"No coun­try can object or stop them." As for her plans to leave, she responds rhetor­i­cal­ly: ​"If any­one asks you to vacate and leave your house, will you leave?"
Duaa, who works in data entry, says she is ​"afraid all the time." She fears the con­stant sound of air­planes that sig­nal incom­ing bom­bard­ments, as well as the lat­est news reports of the loom­ing bat­tle for her city. Life in Hudaydah's noto­ri­ous­ly hot, desert cli­mate is dif­fi­cult with­out elec­tric­i­ty and easy access to water. Duaa doesn't know what to expect in the com­ing days but wor­ries about the safe­ty of all res­i­dents. Her wor­ry is exac­er­bat­ed by the UN's deci­sion to evac­u­ate its staff from the city ear­li­er this week. ​"We will be doomed from the war and there will not be any exter­nal aid," she says. Giv­en her fears and these dire cir­cum­stances, Duaa plans on leav­ing the city with her fam­i­ly, but only if the sit­u­a­tion intensifies.
Sed­ki, a data ana­lyst, hopes for a peace­ful out­come but views the UN's exit from the city as a ​"dan­ger­ous indi­ca­tor" and is there­fore plan­ning to leave to with his fam­i­ly to a safer place, Sana'a. Unlike Sed­ki, how­ev­er, Safa remains opti­mistic. She does not expect the sit­u­a­tion to wors­en, and is there­fore plan­ning on stay­ing in the city. ​"I believe that noth­ing will hap­pen so [it's] bet­ter to stay home," she says.
These respons­es indi­cate a mix­ture of fear that the worst will tran­spire, and faith that things will work out. Hav­ing endured three years of bru­tal war that has not only claimed tens of thou­sands of lives to vio­lence, but also at least 113,000 child deaths due to mal­nu­tri­tion and pre­ventable dis­eases such as cholera, these res­i­dents are not rush­ing to leave their homes. Instead, they are tak­ing time to assess whether news reports are accu­rate, and whether it is in fact safe to leave the city.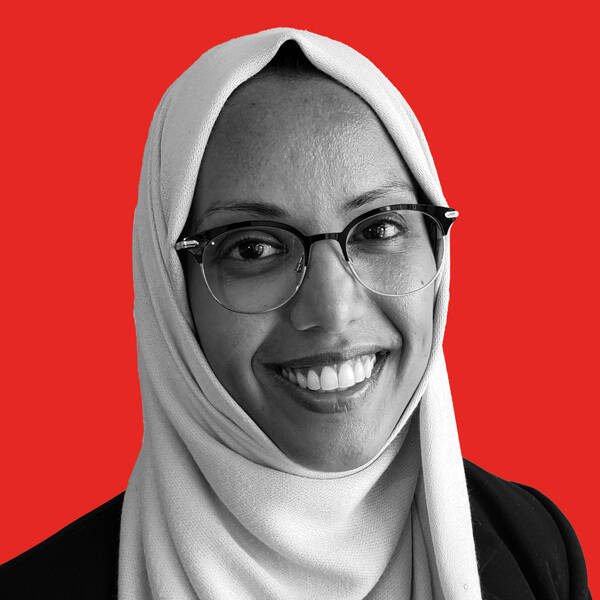 Shireen Al-Adei­mi is an assis­tant pro­fes­sor of edu­ca­tion at Michi­gan State Uni­ver­si­ty. Since 2015, she has played an active role in rais­ing aware­ness about the Sau­di-led war on her coun­try of birth, Yemen, and works to encour­age polit­i­cal action to end U.S. support.