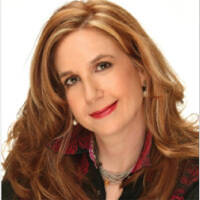 Amy Dean is a fellow of The Century Foundation and principal of ABD Ventures, LLC, an organizational development consulting firm that works to develop new and innovative organizing strategies for social change organizations. Dean is co-author, with David Reynolds, of A New New Deal: How Regional Activism Will Reshape the American Labor Movement. Dean has worked for nearly two decades at the cross section of labor and community based organizations linking policy and research with action and advocacy. You can follow Amy on twitter @amybdean, or she can be reached via www​.amyb​dean​.com.
During her tenure at the South Bay AFL-CIO Labor Council, the New York Times called Dean "the most innovative figure in Silicon Valley." As leader of the 15th largest regional labor federation in the country, Dean represented over 90 unions and 110,000 members in the heart of Silicon Valley. She was the youngest person and first woman to lead a major labor federation of the AFL-CIO.
Dean is founder of two successful and innovative nonprofit organizations. In 1995 she founded Working Partnerships USA (WPUSA), a nonprofit organization committed to rebuilding the links between regional economic policy and community well being. In 2005, Dean founded Building Partnerships USA, a national organization dedicated to increasing civic and political participation to strengthen democracy and advance social and economic justice at the regional level.
Dean has also served on the Board of Governors of California's Community Colleges and has received many awards for her leadership, including Woman of the Year from the San Jose Mercury New, John M. Gardner Exemplary Leaders Award from the American Leadership Forum, and the Gloria Steinem Women of Vision Award from the Ms. Foundation.
When it comes to achieving economic justice, organizers and politicians have to set the bar higher.
The Fight Doesn't End on Election Day
New York and Boston's new mayors have both vowed liberal reforms—but what will it take to turn their promises into reality?
Did the Shutdown Hurt the Tea Party's 2014 Prospects?
Progressive strategist Steve Cobble isn't so sure.
A Top-Down Urban Revolution
Will working people have any say in the new neoliberal city?
Reforming Immigration? Don't Forget About Workers
The United States must remain the land of opportunity.
Help Obama Find His Shoes
Progressives need to pressure Obama to stick up for workers as promised.
How Teachers Unions Lead the Way to Better Schools
Diane Ravitch upends the "bad teachers" narrative.
One Right-Wing Strategy Creates a Thousand Local Battles
Not a Union Member?: Why You Should Care About Wisconsin (or Ohio, or Michigan)
Finding Budget Solutions, Not Scapegoats: Lessons from an Oregon Victory
Mr. President: The Fight for the Middle Class Isn't in Washington
Tax Cuts Create Jobs? Prove It.
A New Blueprint for Change
A revived progressive program must be built year-round, at the local level.
Moves Against Off-Shoring Should Be More Than Political Afterthought
How to Revive Workers' Rights in a New Economy
Why Taking on Blanche Lincoln Was the Right Call
A Flexible Economy Needs a Nimble Labor Board