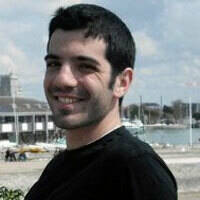 Daniel Marans
shepherds the political research and writing program and contributes to online organizing efforts at Social Security Works, part of the
Strengthen Social Security
campaign. He has written about Social Security and the politics of the deficit for Huffington Post, Daily Kos, Firedoglake, Truthout and the Campaign for America's Future. Contact him at dmarans@​socialsecurity-​works.​org.
The Social Security Cut Washington Does Not Want You to Understand
Here's how you can help
In These Times is funded entirely by readers like you, but through the first half of 2021, reader donations are down 20% compared to last year. If that continues, it could spell real trouble for In These Times. We're running a short fundraising drive (from now until July 31) to get things back on track. Will you chip in?