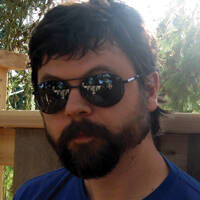 David Roberts
is senior staff writer for Grist​.org, where he covers energy, politics, and the collisions thereof. He's written in print for Fast Company, Mother Jones, Popular Science, and The American Prospect, online for Vanity Fair and The Nation, and has appeared on Fox's Hannity
&
Colmes, though he is recovering nicely. He lives in Seattle with his wife, two young boys, and a killer new tree fort.
It's Not Easy Becoming Green
Van Jones lays out his plan for a green economy
Here's how you can help
In These Times is funded entirely by readers like you, but through the first half of 2021, reader donations are down 20% compared to last year. If that continues, it could spell real trouble for In These Times. We're running a short fundraising drive (from now until July 31) to get things back on track. Will you chip in?