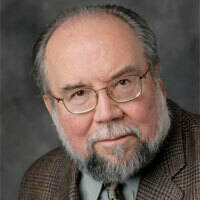 James M. Flam­mang
is a vet­er­an inde­pen­dent jour­nal­ist and edi­tor. Since the
1970
s, he's cov­ered the auto­mo­bile busi­ness, con­tribut­ing to such pub­li­ca­tions as auto​Me​dia​.com,
Kel­ley Blue Book
,
Con­sumer Guide
,
J.D. Pow­er
, cars​.com, and the
Chica­go Tri­bune
.
His own website, Tirekicking Today (www.tirekick.com), online since 1995, is currently expanding into such topics as work/labor and consumer discontent. Flammang has authored more than two dozen books, including six titles for children.

After Mexican refugee claims nearly triple, Ottawa establishes new visa requirements.