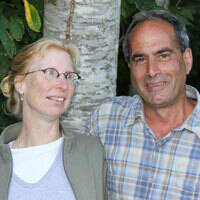 Mike Edera and Mar­cy West­er­ling, a long­time cou­ple in pol­i­tics and life, live in Scap­poosee, Ore. They wrote the first chap­ter of the 2008 book Lessons from the Field: Orga­niz­ing in Rur­al Com­mu­ni­ties. Edera is a land­scap­er by day, 12-month-a-year food pro­duc­er, a gun enthu­si­ast and a com­mu­ni­ty orga­niz­er in his remain­ing hours.Westerling found­ed the Rur­al Orga­niz­ing Project in 1992. Cur­rent­ly a fel­low at the Open Soci­ety Insti­tute, she is map­ping rur­al pro­gres­sive infra­struc­ture in four states as a first step for iden­ti­fy­ing allies for social-change organizing.
Uniting, One County at a Time
We helped make rural Oregon a force for progressive change.