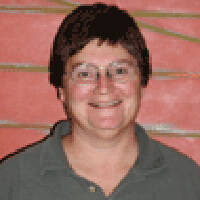 Shea How­ell is a pro­fes­sor and chair of the Depart­ment of Com­mu­ni­ca­tion and Jour­nal­ism at Oak­land Uni­ver­si­ty in Rochester, MI, where she teach­es cours­es on com­mu­ni­ca­tion the­o­ry and mul­ti­cul­tur­al and polit­i­cal com­mu­ni­ca­tion. Her most recent book is Mak­ing Sense of Polit­i­cal Ide­ol­o­gy. She is cur­rent­ly research­ing the rhetoric of globalism.
Howell, who recently received a Poynter Fellowship as part of a model national project in multicultural communication and journalism, has received two national journalism awards for her editorial writing.
She writes a weekly column for The Michigan Citizen and is a co-founder of DETROIT SUMMER, a multicultural, inter-generational youth leadership program that engages the talents and energies of young people to rebuild and redefine Detroit from the ground up.