Congratulations Crossroads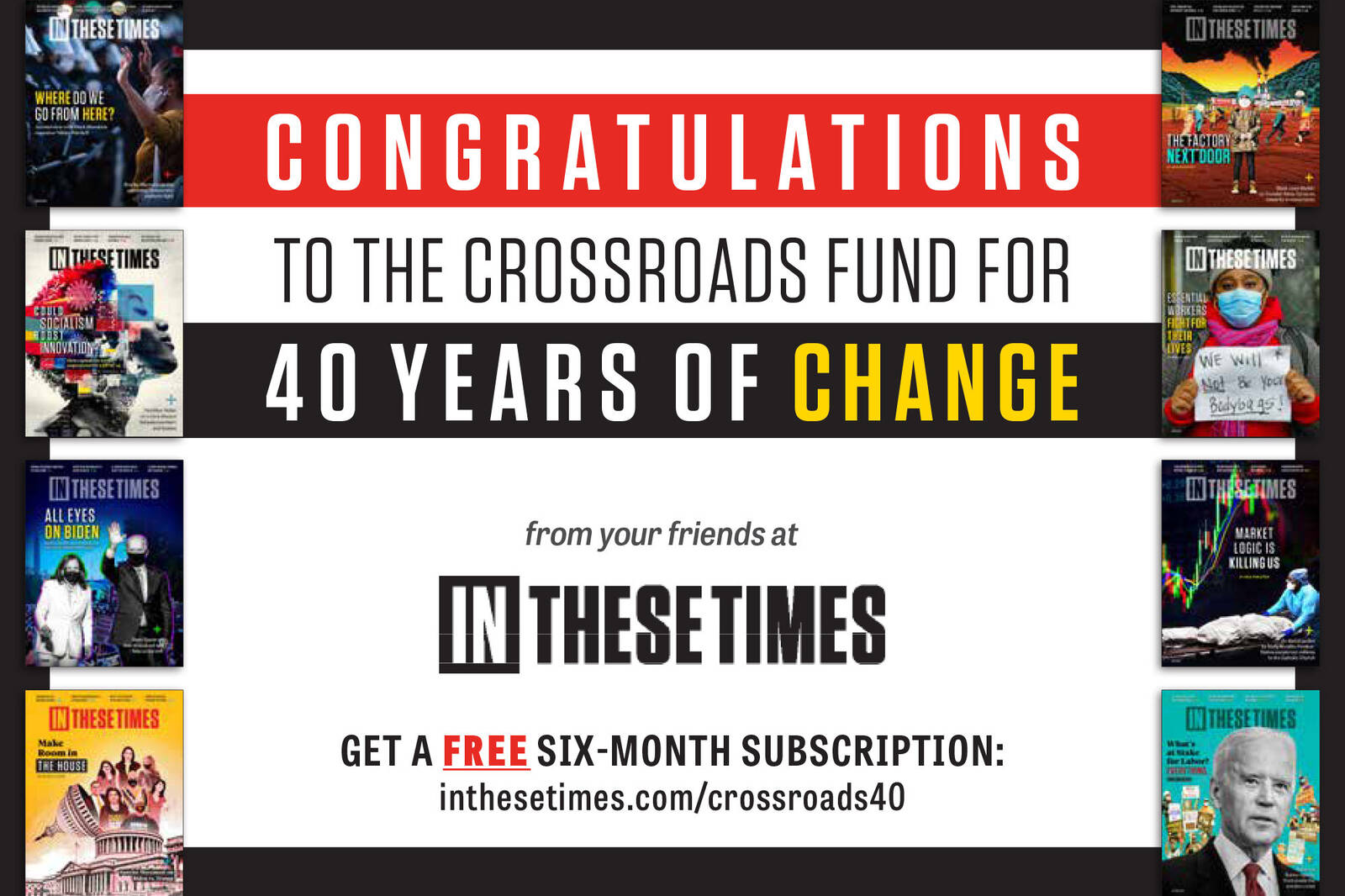 For a limited time, participants at the Crossroads Seeds of Change celebration can sign up for a free 6‑issue subscription to In These Times magazine.
To claim your free subscription, just email your name and mailing address to orders@​inthesetimes.​com, with the subject line ​"Crossroads."
Here's how you can help
In These Times is funded entirely by readers like you, but through the first half of 2021, reader donations are down 20% compared to last year. If that continues, it could spell real trouble for In These Times. We're running a short fundraising drive (from now until July 31) to get things back on track. Will you chip in?