15 Under-the-Radar Progressive Wins of Election 2013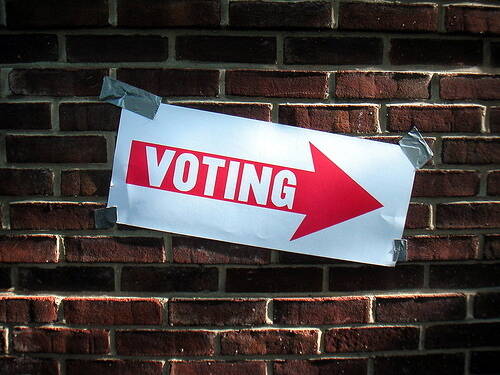 Reader donations, many as small as just $1, have kept In These Times publishing for 45 years. Once you've finished reading, please consider making a tax-deductible donation to support this work.
Progressives have plenty to celebrate after last night's off-off-year elections. Some of those victories were national news: Bill de Blasio's win in the New York mayoral race, Martin Walsh becoming the new pro-labor mayor of Boston and New Jersey voters both raising the Garden State's minimum wage to $8.25 per hour and amending the state's constitution so it will rise with inflation in the future.
But there were other, smaller wins in local races that got considerably less attention. Many pitted grassroots activists against deep pocketed corporate interests. You can't win them all, but here's a roundup of some under-the-radar progressive victories of election 2013…
New York City: Not only did Bill de Blasio win on a platform of reducing inequality and halting NYPD's controversial ​'stop-and-frisk' program, he'll also govern with a more progressive city council, as the 21 new members of the 51-seat body are expected to double the council's progressive caucus after aggressive campaigning by labor groups and the Working Families Party.
Sea-Tac: An aggressive campaign by business interests wasn't enough to defeat a $15 per hour living wage ordinance for transportation workers at Seattle's airport and residents of the surrounding community.
Whatcom County, Wash.: In a victory for the environmental movement, progressives seem to have swept Whatcom County council elections in a race that was widely seen as a referendum on a proposed new coal port terminal. (National Journal called this race ​"an obscure county election that could change the planet.")
Takoma Park, Md.: It wasn't an election victory per se, but it's always good to see the franchise expanded and yesterday 16 year-olds voted for the first time in this city's local elections.
Colorado: Three out of four Colorado cities with anti-fracking ordinances on the ballot passed them. Centennial State voters also voted in two new taxes on legal marijuana, strengthening the measure enacted last year.
Boulder, Colo.: In a landslide, residents of this Colorado town voted to buy out energy giant Xcel Corporation and implement a long-term energy plan that relies heavily on renewables.
Bridgeport, Conn.: The state's Working Families Party drubbed corporate ​"reformers" in the city's hotly contested school board elections.
Other mayoral races: Left-leaning candidates won mayoral races in Charlotte, N.C., and Dayton, Ohio. Houston, Texas re-elected its first out-lesbian mayor.
Phoenix City Council: If the unofficial results hold up, Phoenix will have the first-ever progressive majority on its city council.
Coralville, Iowa: The Koch brothers' Americans for Prosperity tried to make a local election in tiny Coralville, Iowa a referendum on government spending but their candidates were defeated by this town of 19,000.
Royal Oak, Mich.: Becomes the 30th municipality in the state to bar discrimination against LGBT-Americans by upholding a human rights ordinance which passed this spring but was challenged by conservative activists.
Missoula, Mont.: Six of the city's 12 council seats were up for grabs, and liberals swept them, thanks in large part to the efforts of the New Party, which was a precursor of sorts to the Working Families Party.
It's a big country — did we miss any wins? Let us know in the comments if we did!
Reprinted with permission from Bill​Moy​ers​.com.
Your donation makes In These Times possible
Moyers

&

Company

is Bill Moyers' weekly series of smart talk and new ideas aimed at helping viewers make sense of our tumultuous times through the insight of America's strongest thinkers. Airing on public television and radio stations across the country, the series continues Moyers' long-running conversation with the American public by offering a forum to poets, writers, artists, journalists, scientists, philosophers, and leading scholars. Read more at

Bill​Moy​ers​.com.