Hyatt Worker Cathy Youngblood: We're Not Going To Stop "Until We Get What We Need"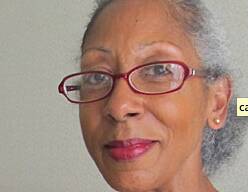 Cathy Youngblood refers to herself as a ​"late bloomer." She got two associate degrees earlier in life, but went back to school and obtained two bachelors degrees in Anthropology and African Studies in her late 50s. She graduated just as the economy was collapsing, however, and her dreams of finding work in her fields were dashed. She got a retail job but when her hours were cut to four per week it became unsustainable.
A friend told her about an open house for jobs in the hospitality industry, sponsored by Hyatt Hotels and the UNITE HERE union, which is now calling for a global boycott of Hyatts as part of its Hyatt Hurts campaign.
Youngblood says she found out the hotel chain was looking for more ​"diversity" in its workforce, and as an African-American woman she was covered. She went to a one week ​"boot camp" connected to the initiative, and then was hired as a housekeeper at the Andaz West Hollywood on the Sunset Strip just as her unemployment benefits were running out. She noted that many people don't realize the chain of Andaz ​"boutique luxury" hotels around the country are actually owned by Hyatt. With 239 rooms and about 33 housekeepers, the Andaz West Hollywood is smaller than most of the Hyatt hotels.
It didn't take long for Youngblood, 61, to become disillusioned with the work. Not surprisingly it was physically taxing, cleaning 13 rooms a day at a fast pace and lifting heavy mattresses because the hotel chain has resisted buying fitted sheets which could make the job much easier.
But it wasn't the physical hardship that upset Youngblood most. Rather it was the way she thought the company treated its workers, particularly the immigrant women who make up a large portion of the housecleaning staff. She says she got the impression the hotel chain had avoided hiring African-American workers because managers figured immigrants would be a more ​"docile" workforce.
​"Most black people in this country will speak up on the job because they're citizens and know their rights, they know the labor laws and what they mean," she says.
Youngblood wasn't afraid to speak out, and neither were many of her immigrant coworkers. Workers at their hotel are among the roughly 30 percent of Hyatts where housekeepers belong to the UNITE HERE union; many of them have been working without a contract for three years. At non-union Hyatts, Youngblood and other workers and union staff say, workers are expected to clean more rooms per day, as many as 40.
One day in March 2011 at the Andaz West Hollywood, workers were ordered to clean 15 rooms a day, two more than previously. But they wouldn't take it.
​"We protested, we voiced our opinions, we marched up to the general manager's office single file to show solidarity," Youngblood says. ​"One of the people from HR came out and said if we didn't go back to work and do what we were told we might face severe discipline, including termination. We didn't like that, but we went back to work that day because we didn't want to be fired."
They filed a complaint with the National Labor Relations Board, which resulted this January in a settlement in the workers' favor leading to a 13-room cap and other protections reinstated from their expired contract.
​"It was really quite a feat for 30 women to go to the Hyatt and manage to get them to lower the room count, " Youngblood says. ​"It sent a strong message to Hyatt, it scared them. That's monumental."
If management were cowed by that experience, they likely did not know what else was in store. On July 23 UNITE HERE and other labor, community and interfaith groups – including the NFL Players Association – called for the global boycott of Hyatt hotels until they improve their labor practices. Youngblood thinks ​"the timing is right," and notes that Hyatt workers in the United States already were communicating and organizing with Hyatt workers in India, Israel and the Philippines even before the global boycott.
Youngblood hopes the international attention will persuade Hyatt higher-ups to meet with regular workers.
​"I would love to have a meeting with (Hyatt family heir, board member and Chicago philanthropist) Penny Pritzker, but then I'm a woman of color and I'm lower wage, maybe she thinks I don't have enough education," says Youngblood. ​"They're a billionaire company, they have a different mindset. I think it's ignorant. They should know by now there is worker dissatisfaction within the Hyatt family. They could get on a plane and come in here and say ​'Ok ladies, what's going on?' But instead they just talk about all their awards and accolades and diversity, and don't want to hear the real story."
Youngblood says the solutions to many of their problems are not complicated — for example, buying fitted sheets and a wider range of cleaning equipment with shorter or longer handles appropriate for workers of different heights.
​"The tools are out there on the market – it's not like you have to go out and invent them. But maybe some of the tools are more expensive than others."
She says most guests don't realize how taxing it is to make a hotel bed lifting the 100-pound-plus mattress to tuck in flat sheets. ​"It's not like making your bed at home. When you're done with your sixth room your back is out of whack."
Youngblood notes that the work has a mental impact along with the physical effects:
​"Like the other workers I do pride myself on how well we do our work, how clean a room is," Youngblood says. ​"And there are inspections. Because you have to go so fast, you pray you won't forget to leave soap or do something in the room. You're working at such an incredible fast pace, it takes an emotional toll. When you consistently have to rush rush rush, it has a psychological effect."
Youngblood says hotel managers seem surprised that she is working as a housekeeper given her educational achievements and goals. She usually doesn't tell them that she is now planning to get a doctorate in women's studies, with her experience at the Hyatt, and her interviews with fellow workers, as the centerpiece of her thesis. But aside from the ​"field work" she is able to do related to her job, Youngblood is determined to stick with this fight until the end.
​"If I quit who's going to take my place, another woman? And then the problem of abuse on the job will not be solved. I think if you can get through this life and make it a little easier for your children and grandchildren and other women and men coming behind you…I in all good conscience just can't quit because of the way other women have shown love toward me. I do not want to leave housekeeping until we get what we need. I'm talking worldwide. I don't want any housekeeper to suffer like we have suffered."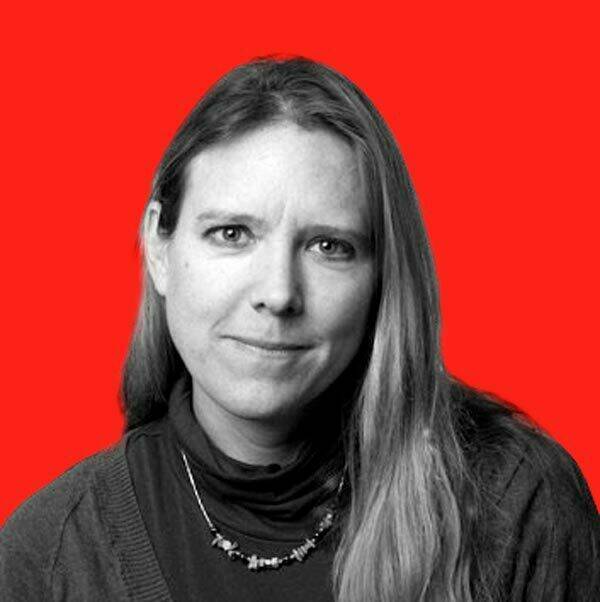 Kari Lydersen is a Chicago-based journalist, author and assistant professor at Northwestern University, where she leads the investigative specialization at the Medill School of Journalism, Media, Integrated Marketing Communications. Her books include Mayor 1%: Rahm Emanuel and the Rise of Chicago's 99%.