Bernie Lost Because America Doesn't Have a Strong Labor Movement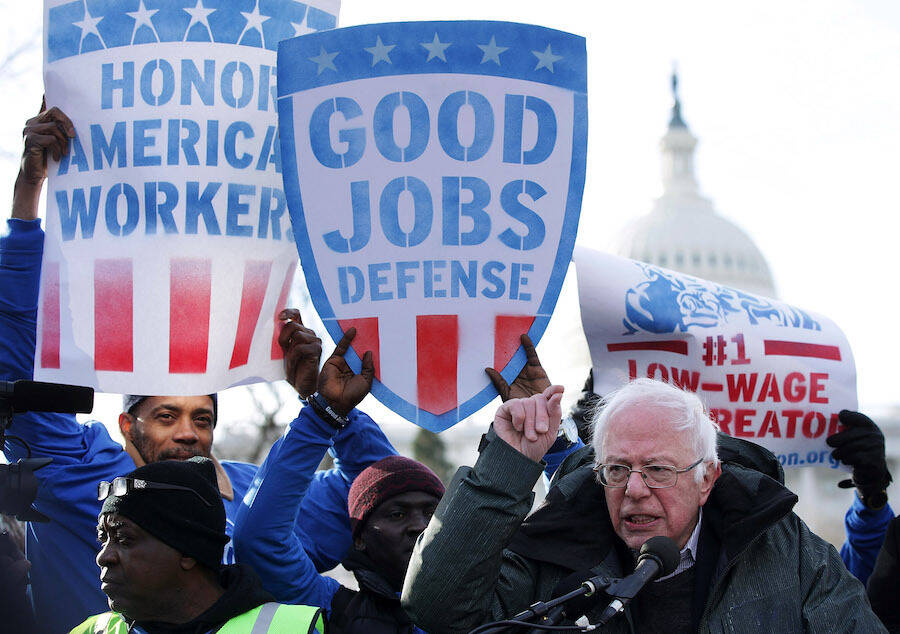 I was in Las Vegas for the Neva­da cau­cus in late Feb­ru­ary (ah, a dif­fer­ent and sim­pler time!) and the reporters on the ground — includ­ing me — believed Bernie Sanders was poised to go forth and win the Demo­c­ra­t­ic nom­i­na­tion. A few short weeks lat­er, it was clear it was not to be.
Bernie had mon­ey and name recog­ni­tion and a vil­lain to run against. Yet he also had, it turns out, a ceil­ing of about a third of the electorate.
Grow­ing that base into a major­i­ty is the cen­tral task of left-wing elec­toral pol­i­tics. Most cam­paign post­mortems focus on tac­tics or strat­e­gy: mes­sag­ing that could have been tweaked, per­son­nel changes that could have been made, gaffes that could have been avoid­ed. Less often do they look at the nature of the elec­torate itself. The sim­plest ver­sion of the Bernie Sanders the­o­ry of win­ning could be expressed as, ​"A true left-wing can­di­date and cam­paign will attract sup­port and dri­ve new vot­er turnout because the poli­cies are actu­al­ly what's nec­es­sary to fix our most press­ing prob­lems." That made sense to me, but did not turn out to be true. It was com­plete­ly pre­dictable that the Demo­c­ra­t­ic estab­lish­ment would unite to try to stop Bernie. Had his the­o­ry been true, though, the estab­lish­ment would have failed in the face of a mas­sive upswell of vot­er sup­port. Instead, when all of the smoke cleared, Bernie's share of the vote in key pri­ma­ry states nev­er rose much above a third.
The polit­i­cal Left does not need to be for­ev­er frus­trat­ed by the process of using cam­paign speech­es to drag a skep­ti­cal or dis­in­ter­est­ed 18% of the pub­lic into enlight­en­ment every four years. Elec­tions are not the time to mag­i­cal­ly instill mass class con­scious­ness; that has to be done between elec­tions. And it will not be done by politi­cians, no mat­ter how good they are. It can only be done by giv­ing mil­lions of peo­ple the first­hand expe­ri­ence of class con­scious­ness in their own lives.
The only insti­tu­tion that can do that is the labor movement.
I have wit­nessed count­less peo­ple who con­sid­ered them­selves fair­ly apo­lit­i­cal par­tic­i­pate in a union dri­ve at their work­place and emerge as fire-breath­ing advo­cates of equal­i­ty and work­er pow­er. They were trans­formed not by read­ing a book nor by watch­ing MSNBC, but by per­son­al­ly expe­ri­enc­ing the real­i­ty of the class war that Bernie and his allies talk about. Com­ing togeth­er with your cowork­ers and orga­niz­ing and fight­ing the boss for a raise and bet­ter treat­ment is a tool for rad­i­cal­iza­tion more pow­er­ful than a mil­lion tweets. In a union dri­ve, it does not mat­ter if some­one is young or old or black or white or Demo­c­rat or Repub­li­can; they prac­tice sol­i­dar­i­ty, they fight and they win — often while a rich­er per­son with a big­ger job title uses lies and threats to try and stop them. It is a demon­stra­tion of the truth of what the Left is always say­ing, with­out hav­ing to hear it from a media per­son­al­i­ty or politi­cian they might despise. Par­tic­i­pa­tion in the labor move­ment earns peo­ple a union, a raise and a polit­i­cal awak­en­ing all at once.
Frus­tra­tion at the exist­ing pow­er struc­ture is bred by a lack of oppor­tu­ni­ty. The ques­tion at hand, then, is how to chan­nel that frus­tra­tion. If many more Amer­i­cans had the chance to expe­ri­ence the mag­ic of orga­niz­ing at work, they would tend toward left­ism and jus­tice more than hatred and fas­cism. Because they would have a mod­el of social­ism work­ing in their own lives.
As it stands, only one in 10 work­ing peo­ple are in unions. It's not enough. The Demo­c­ra­t­ic Par­ty has neglect­ed the labor move­ment (to its own detri­ment, since the par­ty feeds on union mon­ey), so it remains up to the Left to gal­va­nize new orga­niz­ing campaigns.
Build the labor move­ment and watch the elec­torate change. That's when the left will find its pow­er. Water the grass­roots. We don't need to con­stant­ly fret about chang­ing tac­tics; we need to change people.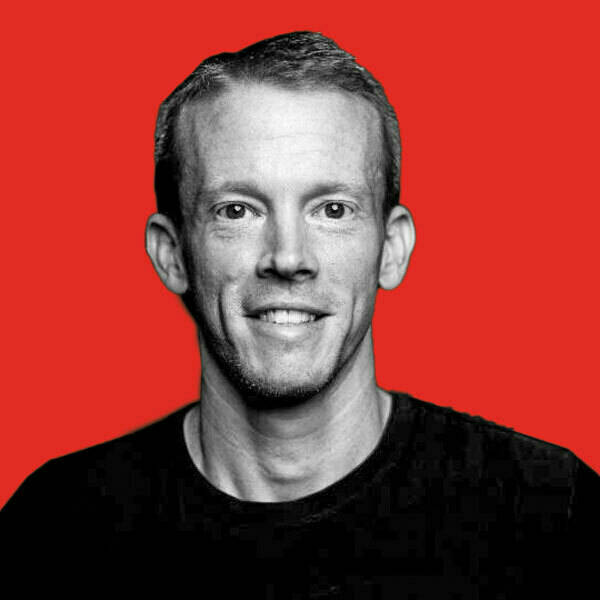 Hamil­ton Nolan is a labor reporter for In These Times. He has spent the past decade writ­ing about labor and pol­i­tics for Gawk­er, Splin­ter, The Guardian, and else­where. You can reach him at Hamilton@​InTheseTimes.​com.