Want to Defeat Trump Without Campaigning for Biden? Here's How.
Socialists and other Bernie Sanders supporters can play a critical role in defeating right-wing populism while building a left-wing alternative for the long term—by going down-ballot.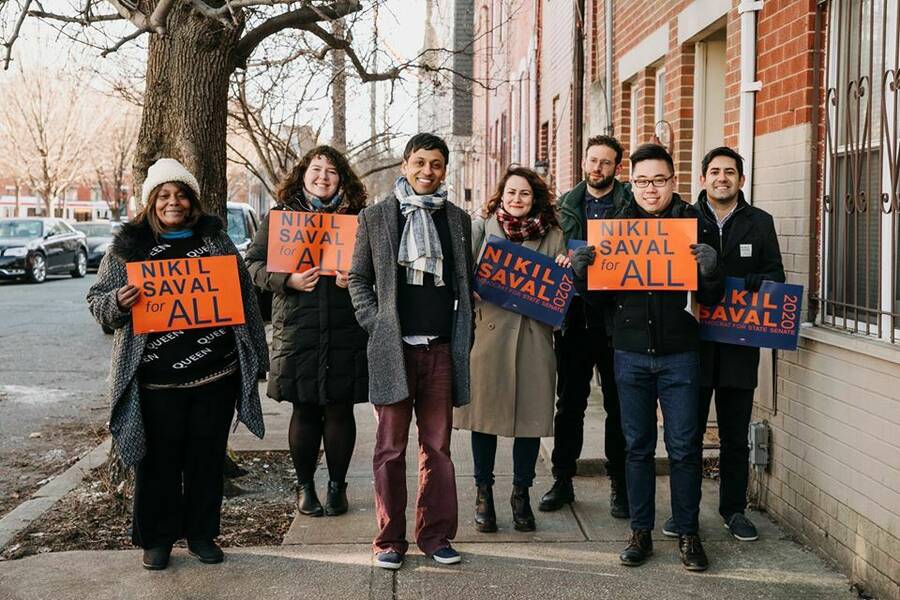 The main­stream media made hay over the Demo­c­ra­t­ic Social­ists of America's (DSA) com­mit­ment to endors­ing no one but Bernie Sanders for pres­i­dent. Despite the DSA's pub­lic state­ment rec­og­niz­ing Don­ald Trump as a glob­al threat, the orga­ni­za­tion will not back Joe Biden. Of course, defeat­ing Trump does mean a Pres­i­dent Joe Biden (absent some dra­mat­ic change), but that still doesn't mean left-wing groups should endorse by default. In fact, Biden like­ly doesn't want our pub­lic sup­port. He appears intent on repeat­ing the Clin­ton 2016 play­book: Rely on a crit­i­cal mass of pro­gres­sives to vote against Trump, make no real pol­i­cy con­ces­sions to mobi­lize oth­er left-wing vot­ers, then make up the dif­fer­ence by pulling in moderates.
Concentrated electoral activism in a few places can mobilize more Democratic-leaning nonvoters than the energy spread out from national presidential campaigns.
But social­ists and oth­er Bernie Sanders sup­port­ers can play a more impor­tant role in defeat­ing Trump — by elect­ing left-wing law­mak­ers in down-bal­lot races.
Democ­rats must dom­i­nate nation­al turnout to beat the GOP in 2020. Com­pare, for exam­ple, 2016 to 2012: Trump tal­lied 2 mil­lion more votes than Mitt Rom­ney, while Hillary Clin­ton net­ted slight­ly less than Barack Oba­ma. Regard­less of par­ty, non­vot­ers are more like­ly to cast a bal­lot when they are direct­ly engaged. Because of this, con­cen­trat­ed elec­toral activism in a few places can mobi­lize more Demo­c­ra­t­ic-lean­ing non­vot­ers than the ener­gy spread out from nation­al pres­i­den­tial campaigns.
In the New York state Senate's 18th Dis­trict, DSA mem­ber Julia Salazar hand­i­ly defeat­ed incum­bent Mar­tin Dilan in 2018—by near­ly 20 points, with the help of DSA and a coali­tion of pro­gres­sive groups. Turnout sky­rock­et­ed to 36,000 from just under 10,000 in the pre­vi­ous two pri­maries. While Dilan more than dou­bled his vote total, Salazar quin­tu­pled that of the pre­vi­ous chal­lenger in each pri­or race. In New York, my sin­gle vote, in a vac­u­um, will have no impact. But my time spent vol­un­teer­ing, knock­ing on doors, send­ing texts and oth­er down bal­lot elec­tion­eer­ing efforts in Penn­syl­va­nia cer­tain­ly will. There, three demo­c­ra­t­ic social­ist incum­bents are up for their state rep seats. They're joined by first-time social­ists can­di­dates Rick Kra­jew­s­ki and Nikil Saval, co-founder of post-2016 Bernie group Reclaim Philadel­phia, who won their pri­maries on June 2. All five cam­paigns deserve sup­port and will help swing this crit­i­cal 2020 state.
People's Action, a nation­al, mul­ti-racial activist net­work with numer­ous local affil­i­ates, gets this. It has endorsed can­di­dates in state-lev­el pri­maries in August in the swing states of Michi­gan, Min­neso­ta and Wis­con­sin, many of whom are chal­leng­ing estab­lish­ment Democrats.
In Detroit, Demo­c­rat Rep. Rashi­da Tlaib, an open social­ist, is in a tough con­gres­sion­al pri­ma­ry fight, which serves as her de fac­to gen­er­al elec­tion in this blue dis­trict. Tlaib's pres­ence in Con­gress has played a crit­i­cal role in build­ing the pow­er of the Left, putting for­ward a bold response to the Covid-19 cri­sis and push­ing month­ly stim­u­lus pay­ments into main­stream con­ver­sa­tion. Social­ists and Sanders sup­port­ers should par­tic­i­pate in get-out-the-vote efforts for her August 4 pri­ma­ry — and, should she win, we should con­tin­ue to dri­ve Novem­ber vot­er turnout for her in this swing state.
Build­ing the bench of elect­ed left­ists impacts future nation­al pol­i­tics, too, by build­ing an elec­toral pipeline. My mantra to fel­low activists while I was Our Revolution's polit­i­cal direc­tor: ​"Bernie Sanders was may­or first." The good gov­ern­ment and pub­lic munic­i­pal works projects from the ​"sew­er social­ists" of ear­ly 20th-cen­tu­ry Wis­con­sin, for exam­ple, built a vot­ing bloc that sent the Social­ist Party's Vic­tor Berg­er and the Pro­gres­sive Party's Robert La Fol­lette to Capi­tol Hill. With Rep. Alexan­dria Oca­sio-Cortez (D‑N.Y.) as an excep­tion, the Squad all held state and munic­i­pal office before head­ing to Washington.
Anoth­er con­tem­po­rary exam­ple is Can­di Cde­Ba­ca, a fel­low DSA mem­ber and Den­ver City Coun­cil mem­ber. Cde­Ba­ca led the Mile High City to can­cel its for-prof­it prison con­tracts and helped pass a res­o­lu­tion to pro­tect renters dur­ing the pan­dem­ic. Elect­ed social­ists like Cde­Ba­ca are show­ing the kind of lead­er­ship Trump is absolute­ly fail­ing at — which rais­es the con­scious­ness of vot­ers we hope to win over.
Our pol­i­tics is best suit­ed to fight­ing the long-term prob­lems cre­at­ed by cap­i­tal­ism. By vol­un­teer­ing (even remote­ly) for can­di­dates endorsed by groups like DSA, Our Rev­o­lu­tion and the Work­ing Fam­i­lies Par­ty, we can grow a real, long-term pro­gres­sive alter­na­tive while help­ing defeat right wing pop­ulism right now — before it's too late.
The views expressed above are the authors' own. As a 501©3 non­prof­it, In These Times does not sup­port or oppose can­di­dates for polit­i­cal office.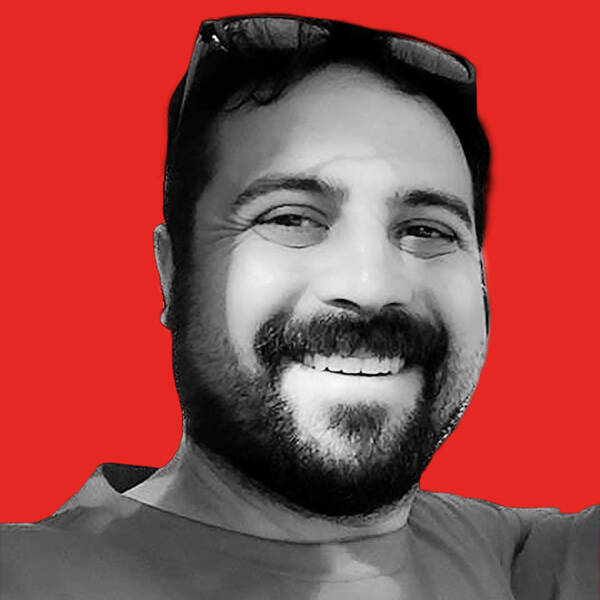 David Duhalde
is the vice chair of the Demo­c­ra­t­ic Social­ists of Amer­i­ca Fund, DSA's sis­ter edu­ca­tion­al non­prof­it. He is the for­mer polit­i­cal direc­tor of Our Rev­o­lu­tion and for­mer deputy direc­tor of DSA.