Trump's Justice Department Is Trying to Turn Back the Clock on Workers' Rights 100 Years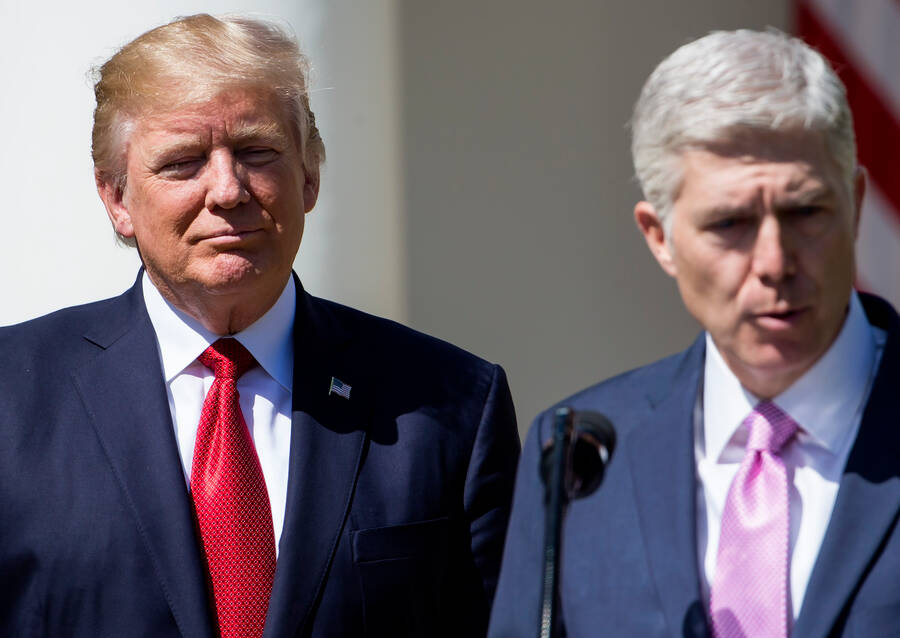 On Mon­day, the Supreme Court heard oral argu­ments in a trio of cas­es, cap­tioned as NLRB v. Mur­phy Oil, that exam­ined whether man­age­ment com­mits an unfair labor prac­tice when it requires employ­ees to sign arbi­tra­tion agree­ments that waive their right to wage class-action law­suits. The ques­tion of whether an employ­ee can give up her right to act in con­cert with oth­er work­ers may seem tech­ni­cal, but it impli­cates the very core of col­lec­tive action.
Dur­ing the hear­ing, Trump's Depart­ment of Jus­tice clear­ly sided with employ­ers, who are call­ing for sig­nif­i­cant cut­backs to work­ers' rights to take col­lec­tive action.
The sig­nif­i­cance of this case was evi­dent through­out the oral argu­ments. On one side the Nation­al Labor Rela­tions Board (NLRB) and a Uni­ver­si­ty of Vir­ginia Law Pro­fes­sor argued that the issue impli­cates the basic employ­ment rights of tens of mil­lions of U.S. work­ers. On the oth­er side, the Prin­ci­pal Deputy U.S. Solic­i­tor Jeff Wall ("Solic­i­tor") and an attor­ney for the com­pa­nies argued that these are tech­ni­cal issues relat­ed to con­tract and civ­il procedure.
The case revolves around a key ques­tion: Do forced arbi­tra­tion agree­ments that ban col­lec­tive or class legal actions vio­late Sec­tion 7 of the Nation­al Labor Rela­tions Act (NLRA)? That sec­tion per­mits employ­ees ​"to engage in oth­er con­cert­ed activ­i­ties for the pur­pose of col­lec­tive bar­gain­ing or oth­er mutu­al aid or protection."
The employ­ers' and Solicitor's posi­tion is that Sec­tion 7 only pro­tects work­ers' rights to get to the ​"cour­t­house door." Accord­ing to the line of rea­son­ing this side pre­sent­ed in the court­room, the NLRA gives work­ers the right to act togeth­er at work, but the moment their work­place con­cerns get to a legal forum, they have no right to con­tin­ue togeth­er. Once they enter the court­room or arbitrator's cham­bers, the argu­ment went, all par­ties must abide by the rules of the forum, be it the NLRB, the fed­er­al courts or the arbi­tra­tor. They argued that this prin­ci­ple applies even if those rules require work­ers to pro­ceed individually.
The prob­lem, of course, is that there is a long his­to­ry of employ­ers using forced con­tracts to require employ­ees to waive their rights as a con­di­tion of employment.
Jus­tice Ruth Bad­er Gins­burg invoked this his­to­ry when she asked the attor­ney for the employ­ers whether forced arbi­tra­tion agree­ments are sim­ply ​"yel­low dog" con­tracts by anoth­er name. This was a ref­er­ence to con­tracts where employ­ees agree not to join a union as a con­di­tion of employ­ment. ("Yel­low dog" con­tracts were made ille­gal in the 1932 Nor­ris LaGuardia Act.)
Jus­tice Stephen Brey­er put an even fin­er point on the mat­ter when he expressed his con­cern that the employ­ers' posi­tion ​"is over­turn­ing labor law that goes back to, for [Franklin D. Roo­sevelt] at least, the entire heart of the New Deal."
Nonethe­less, the argu­ments of the man­age­ment-side attor­neys appeared to gain trac­tion with con­ser­v­a­tive Jus­tices. This iss despite the fact that the employ­ers' side con­sis­tent­ly failed to address a key prob­lem: the rules of the forum that they said every­one has to fol­low are not made by some neu­tral third par­ty. They are writ­ten by the employ­er, who then makes par­tic­i­pa­tion in the forum a con­di­tion of employ­ment for the employ­ee to sign the agree­ment. Research shows that almost 25 mil­lion non-union work­ers have been forced to sign such arbi­tra­tion agreements.
Yet, some Jus­tices bought the man­age­ment-side argu­ment. At one point, Jus­tice Antho­ny Kennedy, who seemed to be the swing vote in this case, insist­ed that work­ers can still engage in col­lec­tive action because they can sim­ply go to the same attor­ney and ask her to rep­re­sent them each individually.
Pre­sum­ably, Jus­tice Kennedy did not intend to imply that the attor­ney could share the details of each of the cas­es with each work­er, because that would vio­late the con­fi­den­tial­i­ty clause in many of these agree­ments. And pre­sum­ably, he did not mean that the attor­ney could share con­fi­den­tial infor­ma­tion, because then there would be no attor­ney-client priv­i­lege protection.
The employ­ers' coun­sel agreed with Jus­tice Kennedy, and said that even though the con­fi­den­tial­i­ty clause would pro­hib­it the attor­ney from shar­ing infor­ma­tion among the work­ers, it couldn't ​"stop the same lawyer from think­ing about the three cas­es in con­junc­tion." In Jus­tice Kennedy's words, ​"that is col­lec­tive action."
In real­i­ty, forced arbi­tra­tion agree­ments that pro­hib­it class or col­lec­tive action have grown expo­nen­tial­ly in recent years through a tac­ti­cal deci­sion by cor­po­ra­tions to strip Amer­i­cans of their rights to lit­i­gate their claims togeth­er. The NLRB respond­ed in 2012 to the grow­ing use of these forced arbi­tra­tion agree­ments by find­ing that these agree­ments vio­late fed­er­al labor law.
The lib­er­al Jus­tices repeat­ed­ly demon­strat­ed that this case is not about neu­tral rules of a forum, or tech­ni­cal issues of civ­il pro­ce­dure, but about basic con­cepts of power.
Jus­tice Gins­burg asked the Solic­i­tor, ​"What about the real­i­ty? I think we have in one of these cas­es, in Ernst & Young, the indi­vid­ual claim is $1,800. To pro­ceed alone in the arbi­tral forum will cost much more than any poten­tial recov­ery for one. That's why this is tru­ly a sit­u­a­tion where there is strength in num­bers, and that was the core idea of the NLRA. There is strength in num­bers. We have to pro­tect the indi­vid­ual work­er from being in a sit­u­a­tion where he can't pro­tect his rights."
Jus­tice Gins­burg was mak­ing the point that if work­ers can­not bring class or col­lec­tive actions, many who have low-dol­lar claims will be denied jus­tice because it would be more expen­sive to bring their cas­es than they could pos­si­bly win.
The Solicitor's response was telling. He claimed that the dif­fer­ent arbi­tra­tion agree­ments have dif­fer­ent claus­es, which deal with issues of costs and fees. In essence, he insist­ed, the con­tract takes care of those con­cerns. And, in the final analy­sis, the employ­ers' attor­ney and Solic­i­tor explained that the con­tract — even if it is a forced con­tract — should trump any pos­si­ble rights work­ers may have to bring their actions collectively.
In a sense, this posi­tion answered Jus­tice Breyer's ini­tial ques­tion: Yes, this case does bring us back to a pre-New Deal frame­work, and the employ­ers and Trump admin­is­tra­tion are com­fort­able with that.
This case is poised to have a far-reach­ing impact. When the Supreme Court struck down a Cal­i­for­nia law pro­hibit­ing con­sumer arbi­tra­tion agree­ments that waive con­sumers' rights to file a class action, such arbi­tra­tion agree­ments bal­looned. If the Court sim­i­lar­ly holds that work­ers do not have a sub­stan­tive right under the NLRA to vin­di­cate their labor and employ­ment rights col­lec­tive­ly, then it is like­ly that soon almost every non-union work­er will face even more lim­i­ta­tions to real justice.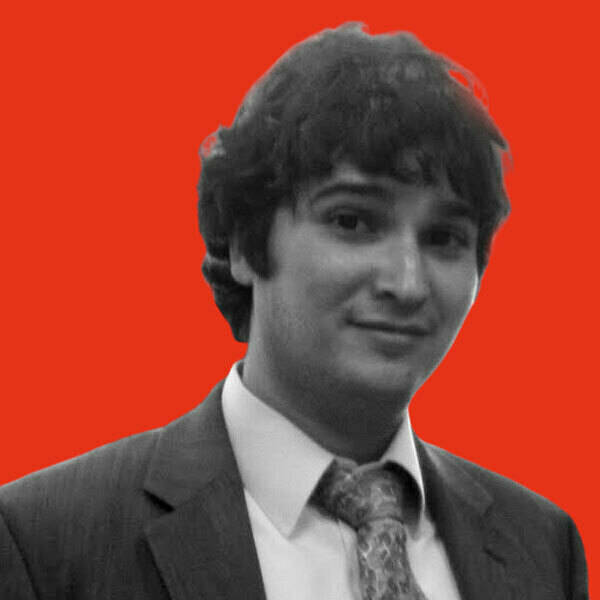 Moshe Z. Mar­vit is an attor­ney and fel­low with The Cen­tu­ry Foun­da­tion and the co-author (with Richard Kahlen­berg) of the book Why Labor Orga­niz­ing Should be a Civ­il Right.