This Is One of the Most Important Legal Battles for Labor in Decades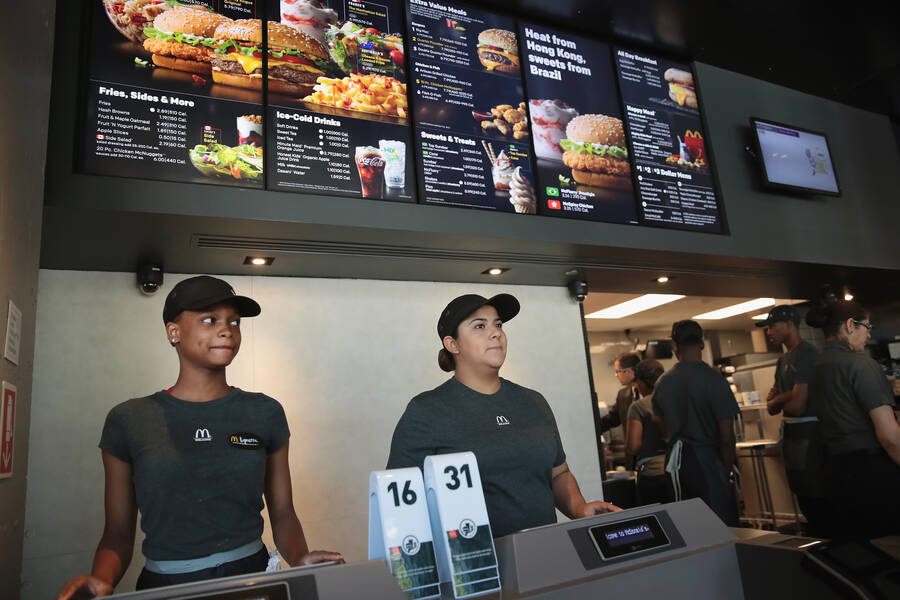 Over the last few decades, a grow­ing num­ber of Amer­i­can work­ers have effec­tive­ly lost many of their labor rights because of the way their boss­es struc­ture the employ­ment rela­tion­ship. These work­ers are con­trac­tors who are hired by one com­pa­ny but work for anoth­er: the Hyatt Hotel house­keep­ers who actu­al­ly work for Hos­pi­tal­i­ty Staffing Solu­tions, the Microsoft tech work­ers who actu­al­ly work for a temp agency called Lion­bridge Tech­nolo­gies, and the Ama­zon ware­house work­ers who actu­al­ly work for Integri­ty Staffing Solu­tions. These work­ers often per­form the same work at the same place as oth­er work­ers, fre­quent­ly on a per­ma­nent basis.
But because their employ­ers have entered into com­pli­cat­ed con­tracts with each oth­er, these work­ers have been unable to exer­cise their labor rights. If the work­ers can only bar­gain with the staffing com­pa­ny and not the lead com­pa­ny where they actu­al­ly work, they are nego­ti­at­ing with the par­ty that often has no pow­er to change the terms of their employ­ment. For that rea­son, work­ers have fought for a more inclu­sive def­i­n­i­tion under the Nation­al Labor Rela­tions Act of what con­sti­tutes an employ­er — and when two employ­ers are joint employers.
Recent­ly, the Wash­ing­ton, D.C. Cir­cuit Court of Appeals issued a major rul­ing that was a win for work­ers, and now this issue seems des­tined for the Supreme Court. As the legal bat­tle heats up, work­ers every­where should be pay­ing close atten­tion, since their liveli­hoods — or unions — could be affected.
Con­tract­ing expands as work­ers' rights shrink
Under a tra­di­tion­al employ­ment rela­tion­ship, work­ers have one employ­er who has the pow­er to hire, fire, pay, super­vise and direct them. If such work­ers form a union, the law requires the employ­er to rec­og­nize the union and bar­gain in good faith. (Employ­ers rou­tine­ly vio­late the law and sup­press work­ers' labor rights, but work­ers at least have a the­o­ret­i­cal path to col­lec­tive bar­gain­ing.) Work­ers also have the right to pick­et and engage in oth­er dis­rup­tive activ­i­ties when they have a labor dis­pute with that employer.
How­ev­er, there is a grow­ing group of blue-col­lar, white-col­lar and ser­vice work­ers who find them­selves work­ing for two employ­ers, either through con­trac­tors or tem­po­rary help firms. ​"In 1960 most hotel employ­ees worked for the brand that appeared over the hotel entrance," David Weil, for­mer admin­stra­tor for the Depart­ment of Labor Wage and Hour, explains in his 2014 book, The Fis­sured Work­place. ​"Today, more than 80 per­cent of staff are employed by hotel fran­chisees and super­vised by sep­a­rate man­age­ment com­pa­nies that bear no rela­tion to the brand name of the prop­er­ty where they work."
For those who work in a fis­sured work­place, orga­niz­ing a union can be espe­cial­ly tough. The con­tract­ing firms have lit­tle pow­er to raise wages or change work­ing con­di­tions, unless the com­pa­ny that con­trols the work­site agrees. There­fore, work­ers need both employ­ers at the bar­gain­ing table.
Start­ing in 1984, the Nation­al Labor Rela­tions Board (NLRB) began impos­ing dif­fi­cult require­ments to show that two employ­ers are joint employ­ers. By 2002, the NLRB was requir­ing that it be shown that the puta­tive joint employ­er exer­cis­es direct and imme­di­ate con­trol over employ­ment mat­ters. This meant that even when a com­pa­ny hired work­ers through a staffing agency to work at its site, chose the num­ber of work­ers, gave spe­cif­ic work assign­ments and direc­tions, and exer­cised super­vi­sion, it was not found to be a joint employ­er. Work­ers could, of course, form a union to nego­ti­ate with the staffing agen­cies, but those agen­cies usu­al­ly have lit­tle room to maneu­ver alone.
Oba­ma's labor board
Rec­og­niz­ing this grow­ing prob­lem, in 2015 the NLRB changed the test to deter­mine when two employ­ers con­sti­tute a joint employ­er in its land­mark Brown­ing-Fer­ris Indus­tries deci­sion. No longer would work­ers have to show that both employ­ers exer­cise direct con­trol over them. Instead the NLRB rec­og­nized how pow­er actu­al­ly func­tions in the work­place and ruled that it would only require a show­ing that an employ­er had indi­rect or reserved con­trol over the workers.
In its rul­ing, the NLRB rec­og­nized that for 30 years its approach to con­tin­u­ous­ly adding require­ments was mov­ing in exact­ly the oppo­site direc­tion from what was required: ​"As the Board's view of what con­sti­tutes joint employ­ment under the Act has nar­rowed, the diver­si­ty of work­place arrange­ments in today's econ­o­my has sig­nif­i­cant­ly expand­ed." And indeed, accord­ing to data from the Bureau of Labor Sta­tis­tics' most recent Con­tin­gent Work­er Sur­vey, there are approx­i­mate­ly 2.3 mil­lion work­ers who work for con­trac­tors or tem­po­rary help agen­cies, and this fig­ure cap­tures only a por­tion of those that one could rea­son­ably find have joint employers.
The NLRB's new Brown­ing-Fer­ris test looked at whether two employ­ers actu­al­ly share or code­ter­mine employ­ment mat­ters by also con­sid­er­ing reserved or indi­rect con­trol. There­fore, an employ­er could no longer avoid its lia­bil­i­ties and oblig­a­tions by struc­tur­ing its pow­er in an indi­rect fash­ion. James Hof­fa, the pres­i­dent of the Team­sters, the union that rep­re­sent­ed Brown­ing-Fer­ris work­ers, said at the time, ​"This deci­sion will make a tremen­dous dif­fer­ence for work­ers' rights on the job. Employ­ers will no longer be able to shift respon­si­bil­i­ty for their work­ers and hide behind loop­holes to pre­vent work­ers from orga­niz­ing or engag­ing in col­lec­tive bargaining."
Sim­i­lar­ly, employ­er-side attor­neys rec­og­nized the scope of the deci­sion. In their dis­sent in Brown­ing-Fer­ris, NLRB Mem­bers Philip Misci­mar­ra and Har­ry John­son wrote that the deci­sion was ​"the most sweep­ing of recent major deci­sions. Attor­ney Mar­shal B. Bab­son who rep­re­sent­ed the U.S. Cham­ber of Com­merce in its oppo­si­tion to this case, said at the time, ​"The deci­sion today could be one of the more sig­nif­i­cant by the NLRB in the last 35 years. Depend­ing on how the board applies its new ​'indi­rect test,' it will like­ly ensnare an ever-widen­ing cir­cle of employ­ers and bar­gain­ing relationships."
The right strikes back
Reac­tion among cor­po­rate groups and Repub­li­cans was imme­di­ate, severe and com­pre­hen­sive. With­in two weeks, both House and Sen­ate Repub­li­cans had intro­duced the Pro­tect­ing Local Busi­ness Oppor­tu­ni­ty Act, which would amend the Nation­al Labor Rela­tions Act to define joint employ­ers as those who ​"direct­ly, actu­al­ly and imme­di­ate­ly" exer­cise con­trol. In 2017, the House passed its ver­sion of the bill in a vote that fell large­ly along par­ty lines.
Once the NLRB came under Repub­li­can con­trol and was pre­sent­ed with a case that touched upon the joint employ­er ques­tion, the NLRB, in the Hy-Brand case, over­ruled Brown­ing-Fer­ris. This deci­sion was so poten­tial­ly dam­ag­ing to work­ers that for­mer NLRB Mem­ber and cur­rent exec­u­tive direc­tor of the Labor and Work­life Pro­gram at Har­vard Law School, Sharon Block, wrote that the deci­sion con­sti­tut­ed part of a ​"Decem­ber Mas­sacre."
But then, on Feb­ru­ary 9, 2018, the NLRB Inspec­tor Gen­er­al issued a mem­o­ran­dum that deter­mined that there was a ​"seri­ous and fla­grant prob­lem and/​or defi­cien­cy" in the NLRB's delib­er­a­tions sur­round­ing the Hy-Brand case. Specif­i­cal­ly, the mem­o­ran­dum found that Hy-Brand was effec­tive­ly a ​"do-over for the Brown­ing-Fer­ris par­ties," and since NLRB Mem­ber William Emanuel's for­mer law firm rep­re­sent­ed Brown­ing-Fer­ris in that case, he should have recused him­self. Fol­low­ing this mem­o­ran­dum and Emanuel's recusal, the NLRB unan­i­mous­ly vacat­ed its Hy-Brand deci­sion that over­ruled Brown­ing-Fer­ris — and announced that Brown­ing-Fer­ris was still good law.
The fight heats up
The Repub­li­can-con­trolled NLRB, intent on over­turn­ing the Brown­ing-Fer­ris deci­sion, decid­ed to pass a rule redefin­ing joint employ­ers under its rarely used admin­is­tra­tive rule-mak­ing author­i­ty. But since admin­is­tra­tive rules require the agency to go through a series of steps and col­lect pub­lic com­ments, this rule will like­ly take years to become final.
On Decem­ber 28, 2018, the Wash­ing­ton, D.C. Cir­cuit Court of Appeals, which, accord­ing to The New York Times, is ​"wide­ly views as sec­ond in impor­tance only to the Supreme Court," released its long-await­ed deci­sion on the Brown­ing-Fer­ris appeal. The Court issued an impor­tant and unqual­i­fied win for work­ers in affirm­ing the NLRB's 2015 Brown­ing-Fer­ris deci­sion, agree­ing with the NLRB that its new Brown­ing-Fer­ris test was firm­ly ground­ed in the com­mon law. Using the unfor­tu­nate legal lan­guage of ​"mas­ter-ser­vant," the Court explained that ​"retained but unex­er­cised con­trol has long been a rel­e­vant fac­tor in assess­ing the com­mon-law mas­ter-ser­vant relationship."
The court ful­ly affirmed the NLR­B's new Brown­ing-Fer­ris joint employ­er test, but it sent the case back to the NLRB, because the NLRB did not ful­ly apply its new test to all the facts of the par­tic­u­lar case. This means that the NLRB must use its Brown­ing-Fer­ris test going for­ward, which is good news for labor rights.
The case is now head­ed to the NLRB, but that is unlike­ly to be the end of the road for this major issue. It is quite pos­si­ble that this mat­ter will even­tu­al­ly end up before the U.S. Supreme Court, and this should be cause for some con­cern among work­ers. The Supreme Court cur­rent­ly has an ultra-con­ser­v­a­tive major­i­ty, which has shown no hes­i­ta­tion in rewrit­ing decades of law in sup­port of employ­ers in labor cas­es. As recent­ly as 2014, the con­ser­v­a­tive major­i­ty of the Supreme Court engaged in a bizarre mis­read­ing of the def­i­n­i­tion of joint employ­er in order to deny labor rights to home health­care work­ers. With the addi­tion of Brett Kavanaugh, the Court has become more con­ser­v­a­tive since that time. Labor may have won this lat­est bat­tle, but the fight is far from over.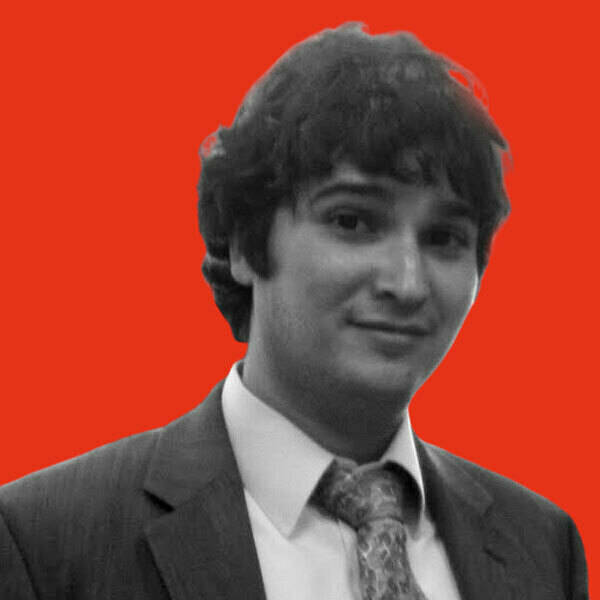 Moshe Z. Mar­vit is an attor­ney and fel­low with The Cen­tu­ry Foun­da­tion and the co-author (with Richard Kahlen­berg) of the book Why Labor Orga­niz­ing Should be a Civ­il Right.