The Philippine Labor Movement Is Beginning to Turn Against Authoritarian Rule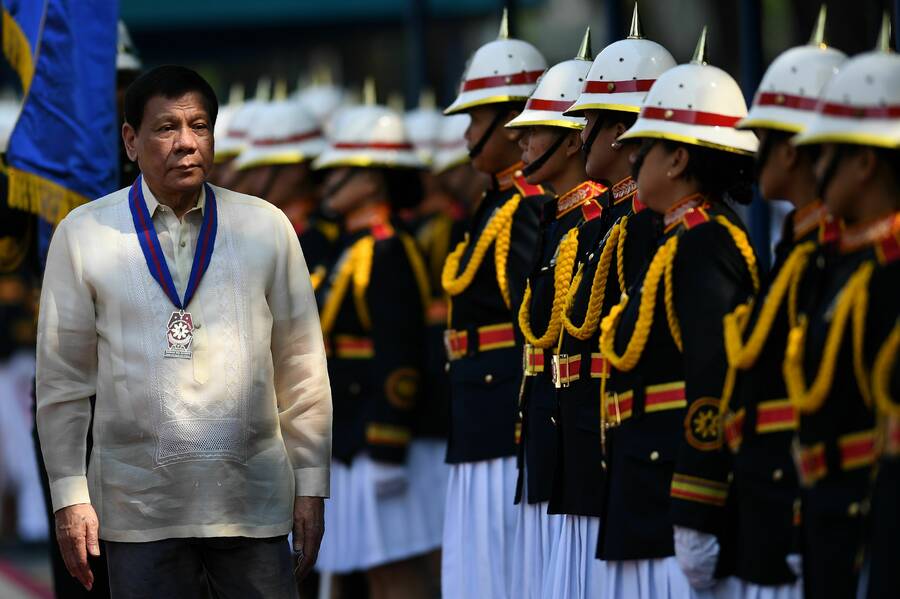 The peo­ple of Mani­la have always strug­gled to sur­vive day to day, but now they're cheat­ing death every night. The vices and ban­dits that usu­al­ly roam the streets are being eclipsed by a cru­el­er men­ace: the foot sol­diers of Pres­i­dent Rodri­go Duterte's author­i­tar­i­an régime.
This week, Duterte brought anoth­er sum­mer night­mare to the region, with 32 ​"drug per­son­al­i­ties" slaugh­tered in 67 police oper­a­tions, deployed in a series of raids on the provin­cial out­skirts of the city. The mas­sacre capped a year of thou­sands of killings in a hyper-mil­i­ta­rized drug war, which seems to be grow­ing bold­er fol­low­ing Duterte's recent expan­sion of mil­i­tary rule.
The for­mal impo­si­tion of mar­tial law has shown that much of the pres­i­den­t's work­ing-class base remains loy­al. Bank­ing on promis­es of sta­bil­i­ty and devel­op­ment, many are still lured by the polit­i­cal deal he proud­ly cam­paigned on — trad­ing democ­ra­cy for ​"law and order" — even as his admin­is­tra­tion robs them of both. His brazen pop­ulism and incen­di­ary rhetoric is now under­min­ing the labor move­ment that helped bring him to pow­er, as the gov­ern­ment con­tin­ues to fail to pro­tect work­ers from exploitation.
But dis­sent is brew­ing among some allies on the left, who have sup­port­ed him since his days as a rene­gade may­or of Davao. Late last month, the left-wing Kilu­sang Mayo Uno (KMU) Labor Cen­ter set up a street encamp­ment to protest mar­tial law and demand labor reforms.
"Pover­ty, hunger and oppres­sion among work­ers have wors­ened under Duterte's con­tin­ued pro­mo­tion of cheap, con­trac­tu­al and repressed labor," the group declared in its July 24 man­i­festo, denounc­ing the president's eco­nom­ic pol­i­cy as ​"sub­servient to the neolib­er­al dic­tates of the U.S. and China."
Break­ing from labor's gen­er­al tol­er­ance of Duterte's hard­line tac­tics, the group con­tend­ed that mar­tial law was ​"mere­ly being used to cur­tail civ­il lib­er­ties and sup­press work­ers' and people's legit­i­mate demands and strug­gles." At the same time, the mil­i­tary crack­down on a rebel­lion on Min­danao island, Duterte's home region and long a site of com­mu­nal con­flict, ​"has served as a threat to oth­er work­ers assert­ing their demands for reg­u­lar jobs and liv­ing wages," they write.
The chaos that Duterte gen­er­ates is pro­vid­ing jus­ti­fi­ca­tion for blud­geon­ing the insur­gency and tight­en­ing his grip on the urban core. Cap­i­tal­iz­ing on a strong­man per­sona, his scorched-earth polic­ing agen­da has led to mass impris­on­ment and extra­ju­di­cial slaugh­ter with vir­tu­al­ly no due process, accord­ing to inter­na­tion­al human rights author­i­ties.
But dis­il­lu­sion­ment with Duterte's image as a ​"voice of the peo­ple" is spread­ing among the rank-and-file. Old labor alliances have bris­tled at the Labor Min­istry's ongo­ing fail­ure to address sys­tem­at­ic abus­es of work­er rights, neglect of long­stand­ing union demands for stronger reg­u­la­tion of sub­con­tract­ing and refusal to imple­ment mean­ing­ful land reform. With an esti­mat­ed 24 mil­lion irreg­u­lar con­tract work­ers nation­wide, gird­ed by a high­ly unequal tiered wage struc­ture, unem­ploy­ment and social dis­en­fran­chise­ment fes­ter amid state oppres­sion and neolib­er­al free markets.
The par­al­lels between Duterte's reign of ter­ror and Trump­ism go beyond the optics of nation­al­ist brava­do and vul­gar sound­bites. Both fig­ures have mas­tered the art of manip­u­lat­ing media and social anx­i­eties to dis­tract the pub­lic from the root caus­es of social dysfunction.
In real­i­ty, polit­i­cal insur­rec­tion from mil­i­tants on the coun­try's mar­gin­al­ized out­skirts, along with the war on drugs, both reflect the abysmal social inequal­i­ty and depri­va­tion that his régime has inher­it­ed and per­pet­u­at­ed. The chief vic­tims of Duterte's drug wars, after all, are the job­less, dis­en­fran­chised youth who have been trapped for gen­er­a­tions in a mael­strom of cor­rup­tion and exploita­tion. Yet mass incar­cer­a­tion, extra­ju­di­cial killings and ram­pant police-led bru­tal­i­ty con­tin­ue in a crack­down that rights advo­cates have con­demned as a ​"war on the poor."
Amnesty Inter­na­tion­al observed in Feb­ru­ary that police-led and vig­i­lante street vio­lence ​"have over­whelm­ing­ly hit the urban poor. And the police and paid killers have built an econ­o­my off extra­ju­di­cial exe­cu­tions. Wit­ness­es and fam­i­ly mem­bers repeat­ed­ly told us how the police stole mon­ey and oth­er valu­ables from their homes, and wed­ding rings off the fin­gers of the deceased."
The police and vig­i­lante aggres­sion unleashed by Duterte's anti-crime cam­paigns, now steeled by mar­tial law in Min­danao, has pro­voked tense back­lash from faith groups and human rights advo­cates who fear a return to the dic­ta­tor­ship days under Mar­cos. An oppo­si­tion pros­e­cu­tor has even tried to get Duterte charged at The Hague, appar­ent­ly with lit­tle impact on domes­tic pol­i­tics. But Duterte's grip on civ­il soci­ety will only be bro­ken when he los­es the faith of his work­ing-class fol­low­ers, the vast major­i­ty of whom sup­port his drug war poli­cies, although most express con­cern about extra­ju­di­cial mur­der impact­ing them or some­one they know.
Nonethe­less, mil­i­tant work­ers might be crys­tal­liz­ing a grass­roots opposition.
Fol­low­ing the protest camp action in late July, KMU Chair Elmer Labog stat­ed via email that the cam­paign was one of sev­er­al mass upris­ings across the coun­try that month, large­ly dri­ven by frus­tra­tion with dis­mal wages, the exploita­tion of pre­car­i­ous sub­con­tract­ed work­ers and per­va­sive state vio­lence under mar­tial law.
Labog, nonethe­less, acknowl­edges the chal­lenges of orga­niz­ing under author­i­tar­i­an­ism, argu­ing: ​"Once again these are dan­ger­ous times for orga­niz­ers and mass lead­ers, but we had sur­vived the worst attacks under Mar­cosian rule. We have learned a lot from our expe­ri­ences dur­ing those dark days under mar­tial law." While some ​"yel­low unions" are still stand­ing by Duterte, Labog notes, ​"They would even­tu­al­ly be iso­lat­ed by sup­port­ing anti-peo­ple and anti-work­er poli­cies of the U.S.-Duterte régime."
Par­tido Mang­ga­gawa, a labor-left oppo­si­tion par­ty, expressed sol­i­dar­i­ty with KMU's protest camp, but also point­ed out that KMU remains some­what com­pro­mised — indi­rect­ly tied to the régime through key cab­i­net posts held by par­ty affil­i­ates ​"who are serv­ing in Duterte's cab­i­net have not resigned, so there is an ambivalence."
Par­tido Mang­ga­gawa, mean­while, has joined a nation­al fed­er­a­tion of left­ist labor groups, Nagkaisa, to sign a col­lec­tive oppo­si­tion state­ment to Duterte's oppres­sive poli­cies. The coali­tion linked the fate of work­ing peo­ple to the need to dis­in­vest in vio­lent and repres­sive insti­tu­tions, and to focus instead on social reme­dies that actu­al­ly raise the qual­i­ty of life, rather than fuel more blood­shed. At the heart of labor's demands are issues of basic wel­fare: fair tax­a­tion of the rich, sta­ble fam­i­ly-sup­port­ing jobs and reha­bil­i­ta­tion for youth and com­mu­ni­ties trapped in the drug crisis.
The group cau­tioned, ​"It will be very unpro­duc­tive [for Duterte] to spend his remain­ing years in office for this cost­ly war. War is both destruc­tion and polit­i­cal dis­trac­tion. It nei­ther cre­ates nor equal­ly redis­trib­utes social wealth that is now con­cen­trat­ed in the hands of oligarchs."
The state­ment also denounced régime's mil­i­ta­riza­tion of soci­ety when there was ​"a bet­ter war to wage and win against con­trac­tu­al­iza­tion, low wages and high prices of basic goods and ser­vices. If you want peace, Mr. Pres­i­dent, build social jus­tice and eco­nom­ic inclu­sion first."
Echo­ing a long lega­cy of oppres­sive admin­is­tra­tions, Duterte has built pow­er by aggra­vat­ing social divi­sions. Find­ing com­mon ground among all the com­mu­ni­ties under his grip, how­ev­er, can sow real pop­ulism — if a crit­i­cal mass can rise again against author­i­tar­i­an rule.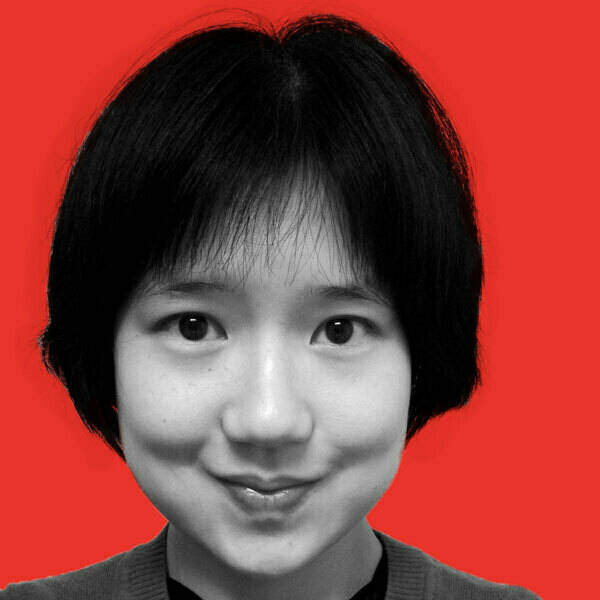 Michelle Chen is a con­tribut­ing writer at In These Times and The Nation, a con­tribut­ing edi­tor at Dis­sent and a co-pro­duc­er of the ​"Bela­bored" pod­cast. She stud­ies his­to­ry at the CUNY Grad­u­ate Cen­ter. She tweets at @meeshellchen.