Repulsed by Whitefish Energy? Maybe You Also Hate Capitalism.
Following public outrage, the company's power contract in Puerto Rico was canceled. But the company still reveals a great deal about the banal evils of capitalism.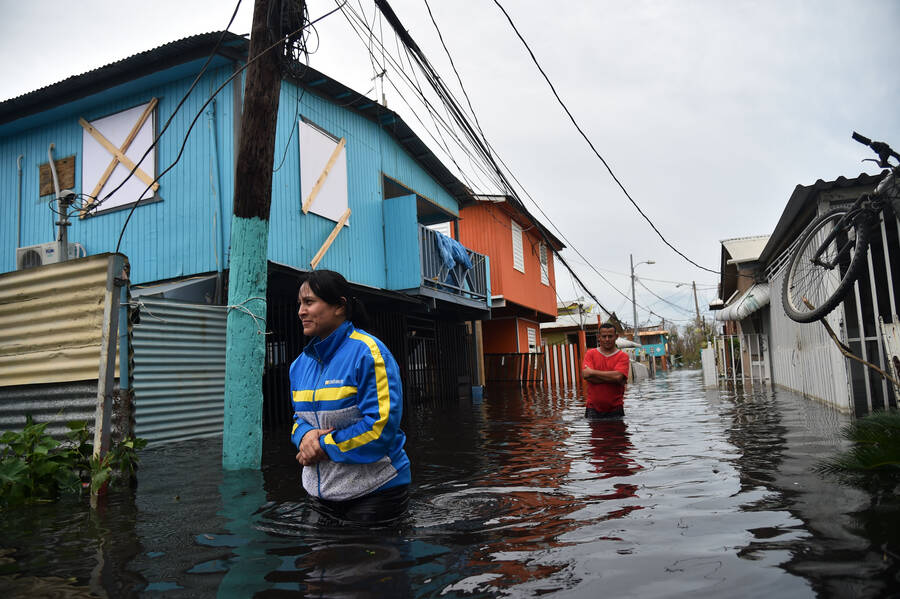 In the inter­est of full dis­clo­sure, I am bor­row­ing heav­i­ly from an excel­lent piece writ­ten in these pages last year by Hoosier Action orga­niz­er Jesse Myer­son, ​"Repulsed by Phar­ma-Bro Mar­tin Shkre­li? Maybe You Also Hate Cap­i­tal­ism." The crib­bing is for good rea­son. White­fish Ener­gy is to dis­as­ter cap­i­tal­ism as Mar­tin Shkre­li is to America's for-prof­it health­care sys­tem: the most obvi­ous­ly bad actors in indus­tries that are full of bad actors by design.
Most evil under capitalism is banal, and if you're angry with Whitefish there's a strong chance you might also not be too happy about the behavior of their quieter capitalist colleagues.
As Myer­son wrote, ​"Sat­is­fy­ing though it might be to adorn his face with a black eye … there are more wor­thy objects of our loathing. All of Shkre­li's appalling antics and char­ac­ter­is­tics are in fact emblem­at­ic of the real vil­lain: cap­i­tal­ism. Shkre­li is cap­i­tal­ism embod­ied, and if you hate him, you'd do well to take up hat­ing cap­i­tal­ism with at least equal fervor."
The same goes for the emi­nent­ly punch­able team at White­fish Ener­gy. The Mon­tana-based company's two-per­son lead­er­ship did not, of course, pur­chase the only exist­ing copy of the Wu Tang Clan's Once Upon A Time In Shaolin ​"to keep it from the peo­ple," as Shkre­li did. They did enter into a $300 mil­lion con­tract with the Puer­to Rico Elec­tric Pow­er Author­i­ty (PREPA) to per­form work that they are gross­ly unqual­i­fied to do, on a scale that dwarfs any of the con­tracts they've had thus far. Whitefish's social media arm also got in a pub­lic spat with San Juan may­or Car­men Yulín Cruz, at one point writ­ing, ​"We've got 44 line­men rebuild­ing pow­er lines in your city & 40 more men just arrived. Do you want us to send them back or keep working?"
White­fish Energy's con­tract, since sev­ered under mount­ing pub­lic pres­sure, stat­ed that ​"In no event that PREPA, the Gov­ern­ment of Puer­to Rico, the FEMA Admin­is­tra­tor, the Comp­trol­ler Gen­er­al of the Unit­ed States, or any of their autho­rized rep­re­sen­ta­tives have the right to audit or review the cost and prof­it ele­ments of the labor rates spec­i­fied here­in." In oth­er words, White­fish want­ed as few peo­ple look­ing into what they were doing as pos­si­ble — a term PREPA's top brass accepted.
All this is espe­cial­ly frus­trat­ing since, in choos­ing White­fish, PREPA lead­er­ship — them­selves noto­ri­ous­ly cor­rupt — active­ly chose to forego mutu­al aid assis­tance from util­i­ties on the U.S. main­land, a stan­dard prac­tice in dis­as­ter relief sce­nar­ios facil­i­tat­ed by the Amer­i­can Pub­lic Pow­er Association.
In short, the White­fish team are greedy human trash. But Whitefish's capac­i­ty to be so pub­licly slimy may be the most unique thing about them; oodles of pri­vate con­trac­tors are also swarm­ing Puer­to Rico and oth­er places dev­as­tat­ed by recent hur­ri­canes in the hopes of mak­ing a prof­it off of human suf­fer­ing. Wall Street banks were ahead of the curve on this front, swoop­ing in when the island's bonds rat­ings were down­grad­ed a few years back to offer quick cash by engi­neer­ing new and poten­tial­ly ille­gal forms of debt. As a recent In These Times inves­ti­ga­tion found, much of that debt is now held by U.S.-based hedge and mutu­al funds.
A slew of oth­er con­tracts have been hand­ed out by PREPA and by fed­er­al agen­cies charged with grid recon­struc­tion post-Maria — to much less fan­fare. Take Cobra Acqui­si­tions LLP, a whol­ly-owned sub­sidiary of Mam­moth Ener­gy, an extrac­tive ser­vices com­pa­ny that entered the util­i­ty mar­ket recent­ly because they saw the poten­tial for it to grow their bot­tom line. PREPA gave them $15 mil­lion up front and an up-to-$200-million con­tract nego­ti­at­ed by FEMA, pre­sum­ably because the util­i­ty will be paid at least in part with funds allo­cat­ed to the agency via the Stafford Act. While Mam­moth has said that Cobra's senior man­age­ment team has an ​"aver­age of 26 years of expe­ri­ence" with elec­tric util­i­ties, there's no clear, pub­licly-avail­able infor­ma­tion as to either who that lead­er­ship is or what their expe­ri­ence with util­i­ties has con­sist­ed of. The com­pa­ny was found­ed in 2017 when Mam­moth acquired two oth­er small util­i­ty com­pa­nies for $8 million.
Demo­c­ra­t­ic and Repub­li­can law­mak­ers alike are now demand­ing there be an inves­ti­ga­tion into how the White­fish deal came about — the non-inves­ti­ga­tion clause in par­tic­u­lar. How exact­ly Con­gress can go about inves­ti­gat­ing a con­tract between PREPA and White­fish remains unclear, since the con­tract itself wasn't nego­ti­at­ed by a U.S. fed­er­al agency.
The impulse toward account­abil­i­ty in such con­tracts is a good sign. But will the same law­mak­ers also demand an inves­ti­ga­tion into every oth­er unqual­i­fied vul­ture eager to pick at the bones of the Puer­to Rican economy?
Iron­i­cal­ly, the White­fish scan­dal could prime the pump to pri­va­tize PREPA entire­ly, a long-sought goal of cor­po­rate-friend­ly inter­ests on the island. The fed­er­al­ly-appoint­ed fis­cal over­sight board that over­sees Puer­to Rico's gov­ern­ment recent­ly announced that it would move to install a Flint-style emer­gency man­ag­er to over­see the util­i­ty with an eye toward sell­ing off large chunks of it. Includ­ed in their offi­cial rea­son­ing for the deci­sion was PREPA's con­tract with Whitefish.
Most evil under cap­i­tal­ism is banal, and if you're angry with White­fish there's a strong chance you might also not be too hap­py about the behav­ior of their qui­eter cap­i­tal­ist col­leagues. ​"The trou­ble with Eich­mann," Han­nah Arendt wrote in her report on the Nazi soldier's war crimes tri­al, ​"was pre­cise­ly that so many were like him, and that the many were nei­ther per­vert­ed nor sadis­tic, that they were, and still are, ter­ri­bly and ter­ri­fy­ing­ly nor­mal." The same can be said of cap­i­tal­ism, whose agents don't have to be mon­ster to car­ry out mon­strous acts.
There's a gen­er­al moral sick­ness to this that's all-too-com­mon, par­tic­u­lar­ly when cor­po­ra­tions and right-wing gov­ern­ments decide to prof­it off of dis­as­ters — finan­cial, eco­log­i­cal or oth­er­wise. Take the case of Jef­frey Chiesa, the lawyer appoint­ed by his friend and ally Chris Christie, New Jersey's gov­er­nor, to put Atlantic City's indebt­ed fis­cal house in order. In a set-up not entire­ly dis­sim­i­lar to the one Puer­to Rico is deal­ing with now — under its Fis­cal Over­sight Board — Chiesa has broad author­i­ty to do things like break union con­tracts, sell off pub­lic assets and over­ride local democ­ra­cy — all at a hand­some prof­it to him per­son­al­ly. As of this spring, his law firm had billed New Jer­sey $1.2 mil­lion for less than half a year of work, with his part­ners charg­ing as much as $350 an hour.
Chiesa keeps a low pro­file. When his­to­ry does hand us a mon­ster, though — a Mar­tin Shkre­li or a White­fish Ener­gy — it's worth point­ing out that their dri­ve to pri­or­i­tize prof­it above all else and take advan­tage of peo­ple liv­ing through life-threat­en­ing sit­u­a­tions isn't an out­lier. The mon­sters are just mak­ing capitalism's day-to-day graft more obvious.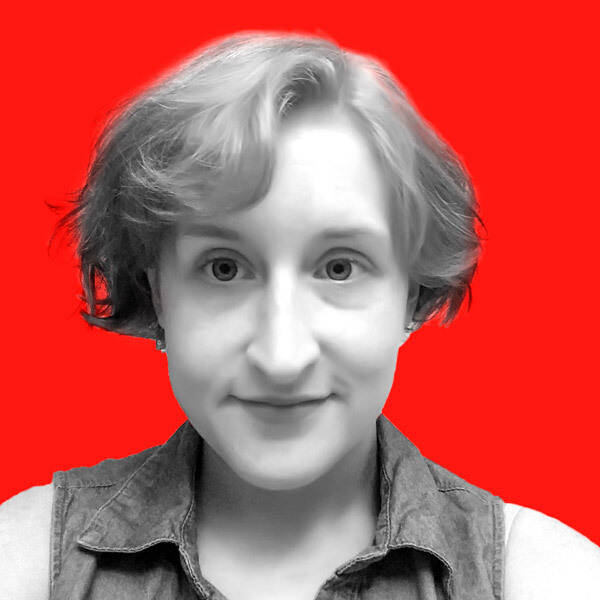 Kate Aronoff
is a Brook­lyn-based jour­nal­ist cov­er­ing cli­mate and U.S. pol­i­tics, and a con­tribut­ing writer at The Inter­cept. Fol­low her on Twit­ter @katearonoff.