How Puerto Rico Recovered Before
The island's New Deal history offers an alternative to disaster capitalism.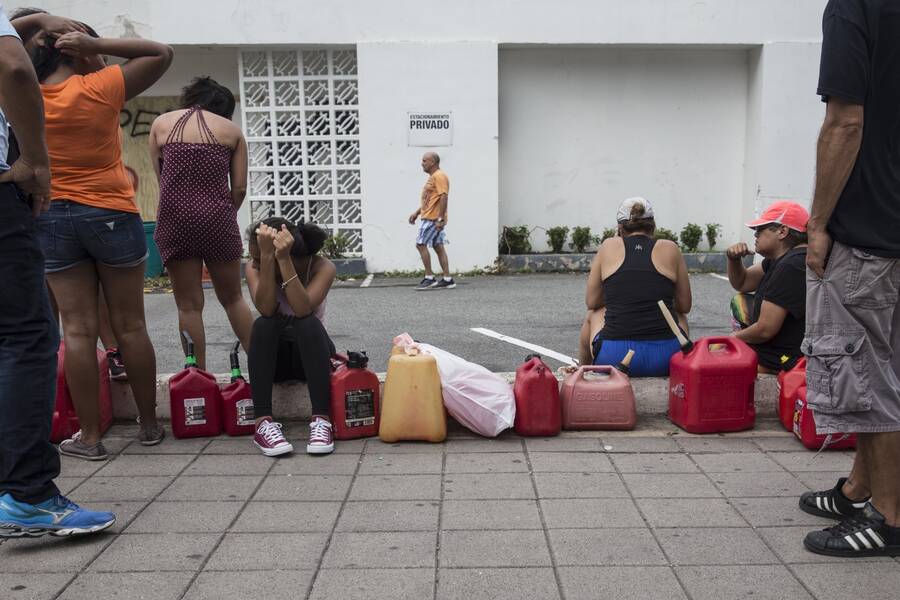 In the after­math of the Great Depres­sion, Puer­to Rico was rebuild­ing in more ways than one. Aside from deal­ing with the impacts of a glob­al finan­cial cri­sis, the island had recent­ly been bat­tered by two mas­sive storms: San Felipe II in 1928 and San Cipri­an in 1932. The lat­ter killed at least 257 peo­ple and destroyed more than 40,000 build­ings. The for­mer killed more peo­ple than Hur­ri­cane Kat­ri­na, and is still con­sid­ered the sec­ond dead­liest nat­ur­al dis­as­ter in U.S. his­to­ry, claim­ing the lives of up to 3,000 peo­ple in Flori­da and an esti­mat­ed 300 peo­ple in Puer­to Rico — and leav­ing as many as 500,000 Puer­to Rican res­i­dents home­less. Puer­to Rico's agri­cul­tur­al econ­o­my — one of the island's major sources of income — was dec­i­mat­ed. In between the two storms was anoth­er: Black Tuesday.
As Puerto Ricans begin to rebuild in the wreckage of Hurricane Maria, the commonwealth's experience with the New Deal offers an alternative path to the one likely to be put forward by the private interests currently swarming the island to build nests in the debris.
As the con­ti­nen­tal Unit­ed States would find when the depres­sion set in, relief pro­grams then con­sist­ed of a loose patch­work of pri­vate char­i­ties, faith-based aid and phil­an­thropy. That patch­work was loos­er still in Puer­to Rico. The cor­rec­tive to that lack of infra­struc­ture — the New Deal — was cre­at­ed by the Roo­sevelt Admin­is­tra­tion amid mas­sive pop­u­lar pres­sure, and the very real threat of a rev­o­lu­tion. Less­er known is the fact that the pro­gram extend­ed to Puer­to Rico, also in response to pres­sure from the Left, and rev­o­lu­tion­ized every­thing from high­ways to edu­ca­tion to pub­lic health.
As Puer­to Ricans begin to rebuild in the wreck­age of Hur­ri­cane Maria, the commonwealth's expe­ri­ence with the New Deal offers an alter­na­tive path to the one like­ly to be put for­ward by the pri­vate inter­ests cur­rent­ly swarm­ing the island to build nests in the debris.
First, some back­ground. Puer­to Rico has been a ter­ri­to­ry of the Unit­ed States since 1898 and a com­mon­wealth since 1952, although many argue the rela­tion­ship is more colo­nial than coop­er­a­tive. Respond­ing to the island's per­sis­tent finan­cial trou­bles, the Unit­ed States placed Puer­to Rico under the stew­ard­ship of a fis­cal over­sight board via the Puer­to Rico Over­sight, Man­age­ment, and Eco­nom­ic Sta­bil­i­ty Act (PROME­SA), passed into law by Con­gress last sum­mer. Only one of the board's sev­en mem­bers is required to main­tain per­ma­nent res­i­dence in Puer­to Rico, and its author­i­ty trumps that of both the island's leg­is­la­ture and gov­er­nor. The board has broad author­i­ty to break union con­tracts and sell off pub­lic assets, all in the name of get­ting Puer­to Rico's fis­cal house in order. That body serves, too, as a kind of medi­a­tor between the peo­ple, the gov­ern­ment of Puer­to Rico and the large­ly U.S. investors — hedge and mutu­al funds and indi­vid­u­als — who hold the major­i­ty of Puer­to Rico's debt, thanks to a series of anachro­nis­tic tax cuts which incen­tivized bond buy­ing even after those bonds' rat­ings had been degrad­ed to junk sta­tus. Essen­tial­ly, the fis­cal over­sight board is push­ing a slight­ly less dras­tic form of aus­ter­i­ty than what bond­hold­ers are call­ing for: repay­ment as soon as pos­si­ble, no mat­ter the cost.
But this is hard­ly the first time Puer­to Rico has been preyed upon by U.S. cap­i­tal. In the lead-up to the New Deal, near­ly half of Puer­to Rico's land — and most of its pro­duc­tive agri­cul­tur­al land — was owned by wealthy Amer­i­cans. This phe­nom­e­non helped fuel a left-lean­ing pop­ulist move­ment among some of the island's poor­est res­i­dents. In part as a result of anger over U.S. own­er­ship, each of the island's four polit­i­cal par­ties col­lapsed between 1932 and 1940 as pop­ulism gained trac­tion. Mas­sive strikes rolled through the island as unem­ploy­ment soared, and work­ers specif­i­cal­ly tar­get­ed sev­er­al U.S. cor­po­ra­tions that had set up shop there. Such dis­putes often fused with demands for nation­hood, and some of the period's most influ­en­tial labor lead­ers were promi­nent nation­al­ists, like Pedro Albizu Cam­pos. As New Deal­er Rex­ford Tug­well put it at the time, ​"The mate­ri­als for a class war were all present."
In response to pres­sures in Puer­to Rico and on the main­land, the Roo­sevelt Admin­is­tra­tion in 1935 cre­at­ed the Puer­to Rico Recon­struc­tion Admin­is­tra­tion (PRRA), which would last until 1955. The pro­gram replaced Puer­to Rico Emer­gency Relief Admin­is­tra­tion (PRE­RA), insti­tut­ed in 1933, and sought to address longer-term issues like infra­struc­ture devel­op­ment and entrenched poverty.
"Before the PRRA, hur­ri­cane relief strate­gies cre­at­ed new slums," wrote his­to­ri­an Geoff Bur­rows in his 2014 dis­ser­ta­tion. ​"With­out a com­pre­hen­sive strat­e­gy for long-term eco­nom­ic devel­op­ment … hur­ri­cane hous­ing relief built by the Amer­i­can Red Cross, PRE­RA, and local gov­ern­ment was often an inad­e­quate short-term solu­tion to a prob­lem that was guar­an­teed to repeat itself, giv­en the geo­log­i­cal and mete­o­ro­log­i­cal con­di­tions of the Caribbean."
PRRA went well beyond just recov­ery, aim­ing to spur eco­nom­ic growth and pro­tect the island from the impacts of future storms. Bur­rows notes, ​"Efforts to build hur­ri­cane-proof infra­struc­ture were inte­grat­ed into a broad­er plan to improve life expectan­cy, eco­nom­ic oppor­tu­ni­ty and phys­i­cal mobil­i­ty for island citizens."
"Tak­en togeth­er," he adds, ​"the PRRA's urban swamp-drain­ing, slum clear­ance, cement-based hous­ing con­struc­tion, and rur­al reha­bil­i­ta­tion hous­ing pro­grams aimed to halt the advance of sev­er­al inter­re­lat­ed dis­ease threats, buffer the island against the nat­ur­al fury of trop­i­cal storms, and secure a last­ing and per­ma­nent recov­ery from the Great Depression."
By the late 1930s, Puer­to Rico had the high­est rate of school enroll­ment in its his­to­ry, and had expand­ed elec­tric­i­ty, san­i­ta­tion and indoor plumb­ing to urban and rur­al parts of the island alike. For some parts of the com­mon­wealth, the schools con­struct­ed by the PRRA were the first ever. Loans were grant­ed for the cre­ation of farm­ing coop­er­a­tives for sug­ar and oth­er crops, in some cas­es involv­ing the reac­qui­si­tion of pri­vate land; one farm owned by the absen­tee com­pa­ny Amer­i­can Sup­pli­ers was divid­ed up into 461 small tobac­co farms.
With an eye toward future storms, the PRRA worked with archi­tects and engi­neers to con­struct thou­sands of con­crete hous­es that could with­stand hur­ri­cane-force winds — as many did just recent­ly dur­ing Maria. Many of those struc­tures were part of pub­lic hous­ing projects meant to replace slums, with rents often well below $20 per month. One such devel­op­ment in San Juan, El Falanste­rio, includ­ed with rent ​"access to an inte­ri­or patio, com­mu­ni­ty build­ing, kinder­garten, a small library, with main­te­nance and jan­i­to­r­i­al ser­vices," Bur­rows notes.
To do all this and more, the PRRA cre­at­ed mas­sive num­bers of jobs. Unem­ploy­ment in 1934 had swelled to around 350,000 peo­ple, affect­ing an esti­mat­ed three-quar­ters of the island. Four years lat­er, the num­ber of peo­ple unem­ployed had dropped to 150,000, with the pro­gram direct­ly hav­ing put tends of thou­sands of peo­ple to work each year. In Sep­tem­ber 1936, there were 51,749 peo­ple work­ing on PRRA projects.
For Tug­well, a main archi­tect of sev­er­al New Deal pro­grams, Puer­to Rico pre­sent­ed a chance to pur­sue more aggres­sive demo­c­ra­t­ic plan­ning than he had on the U.S. main­land. While sev­er­al of the depres­sion-relief pro­grams pur­sued an ethos of ​"admin­is­tra­tion at the grass­roots" — involv­ing close coor­di­na­tion between fed­er­al admin­is­tra­tors and local res­i­dents and offi­cials — the New Deal in Puer­to Rico was remark­able for how much auton­o­my was built in from the start. The entire­ty of the PRRA was admin­is­tered local­ly, with sev­er­al pro­grams designed by Puer­to Ricans. As Bur­rows recounts of the PRRA, ​"All projects, land acqui­si­tions, infra­struc­tur­al projects, and oth­er cap­i­tal invest­ments were hand­ed over in per­pe­tu­ity to the ​'Peo­ple of Puer­to Rico' to be local­ly owned and admin­is­tered — regard­less of future polit­i­cal sta­tus … these large trans­fers of prop­er­ties and pub­lic works were not depen­dent on any future polit­i­cal or eco­nom­ic rela­tion­ship with the Unit­ed States."
As was the case with most New Deal pro­grams, the PRRA was not with­out its flaws, rang­ing from under­fund­ing to incom­plete goals to alle­ga­tions of cor­rup­tion. Yet, this his­to­ry under­scores that — in the com­ing days, weeks and months — Puer­to Rico faces two poten­tial paths to recov­ery. The Unit­ed States could pri­or­i­tize the alle­vi­a­tion of human suf­fer­ing and for­ti­fi­ca­tion of local democ­ra­cy, invest­ing in things that made Puer­to Rico more resilient in the long-term. The oth­er sce­nario — which is much more like­ly — could see large swaths of the island's pub­lic sphere sold off to pri­vate devel­op­ers by order of the PROME­SA-installed board, as the island's eco­nom­ic for­tunes con­tin­ue to dwindle.
In July, the con­sul­tan­cy McK­in­sey & Co. entered into a con­tract with the fis­cal over­sight board to, among oth­er things, draw up ​"detailed privatization/​corporatization plans" for both PREPA and the High­ways and Trans­porta­tion Author­i­ty. Over­sight board chair­man José Car­rión stat­ed in the lead-up to Maria that he and his col­leagues intend­ed to invoke Title V of PROME­SA, which allows for an expe­dit­ed per­mit­ting process for pri­vate devel­op­ment projects dur­ing a state of emer­gency. Mean­while, the U.S. pres­i­dent also seems to care more about chastis­ing ath­letes than the rolling human­i­tar­i­an cri­sis that 3.5 mil­lion U.S. cit­i­zens are now liv­ing through, tar­get­ing black and brown Amer­i­cans for peace­ful dis­sent on the main­land while leav­ing Puer­to Ricans to die.
Despite the fis­cal con­trol board's argu­ments to the con­trary, there's no rea­son why aus­ter­i­ty has to define how Puer­to Rico responds to the over­lap­ping crises it faces today. Vul­ture cap­i­tal­ists are like­ly going to get cre­ative dur­ing Maria recov­ery efforts, even more so giv­en the rel­a­tive media silence sur­round­ing the storm's dev­as­tat­ing impacts on the island. Their oppo­nents can do the same, and let the PRRA serve as an inspiration.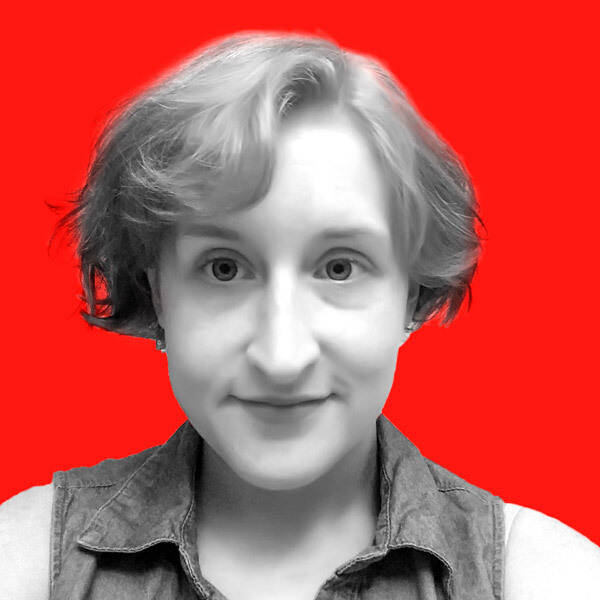 Kate Aronoff
is a Brook­lyn-based jour­nal­ist cov­er­ing cli­mate and U.S. pol­i­tics, and a con­tribut­ing writer at The Inter­cept. Fol­low her on Twit­ter @katearonoff.