The Frustrating Yet Beautiful Drama of "A Ghost Story"
Filmmaker David Lowery's latest is slow, but contains a few genuine spiritual ideas.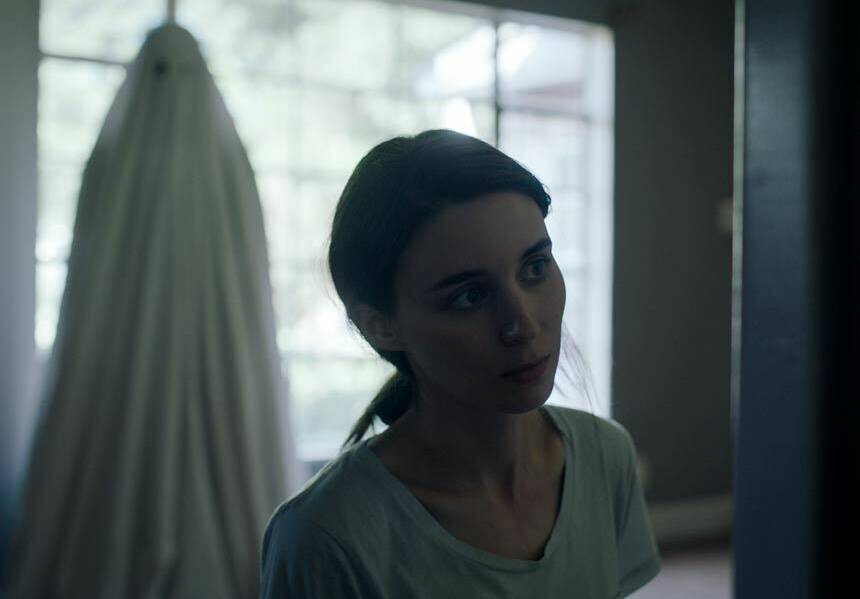 The new film A Ghost Sto­ry is a dar­ing piece of work — as in, it dares you to buy its crazy con­ceit, dares you to put up with its glacial pace, and dares you to con­nect with its almost com­plete­ly inex­pres­sive char­ac­ters. You're also dared not to groan at the pre­ten­sion of try­ing to evoke so much with so lit­tle. Writer-direc­tor David Low­ery may or may not be the artist he thinks he is — his pre­vi­ous films are the inter­est­ing but self-impor­tant indie Ain't Them Bod­ies Saints and the already-for­got­ten reboot of Disney's Pete's Drag­on, which bespeak only a minor-league grandios­i­ty and a need for a pay­check. But the new movie is some­thing else — a kind of vac­u­um that grows into a mys­tery, and ends up get­ting under your skin.
A Ghost Story is less a narrative than an inspired mood piece, an art object with its fair share of preciousness to offset the poetry.
It's not hard to be cyn­i­cal about A Ghost Sto­ry, because the film is so unwel­com­ing. It's a bru­tal­ly, almost spite­ful­ly, slow film. At times, Low­ery seems to think he's Tai­wanese mas­ter min­i­mal­ist Tsai Ming-liang, and he's not. Then there's the cen­tral con­ceit — life seen from a ghost's per­spec­tive, the ghost itself lit­er­al­ly pre­sent­ed to us as a man with a sheet thrown over him, with black­ened eye­holes cut into it, à la Char­lie Brown. It's not a hor­ror film at all, but a kind of iron­ic dirge.
Casey Affleck and Rooney Mara are a young, name­less cou­ple rent­ing an old, grub­by ranch house some­where in Texas, and we only spend a lit­tle time with their nuz­zling and coo­ing before he is killed in a car wreck, right in front of the house. We hard­ly ever, in fact, get very far from that house. We, like Affleck's affect­less ghost fig­ure, are stuck there, watch­ing Mara try to grieve and con­tin­ue with her life (which Low­ery has her do with an almost total absence of emo­tion — for once, Mara is cast to type).
The film's strat­e­gy through this is hyper-obser­va­tion­al — the shots are long and often mad­den­ing­ly unre­ward­ing. (Mara, watched by the ghost, sits on the floor and cata­ton­i­cal­ly eats most of a pie in one uncut shot.) Lowery's gam­bit here, abet­ted by a moan­ing ambi­ent score and beau­ti­ful­ly dusty cin­e­matog­ra­phy, depends upon the almost child­ish poet­ry of the implaca­ble ghost fig­ure, who express­es noth­ing, nev­er speaks, and only occa­sion­al­ly resorts to minor pol­ter­geist vio­lence when upset. (It's prob­a­bly Affleck under there, but it may as well not be.)
The ghost feels like a visu­al joke at first, but soon we accept it, and the con­ceit begins to turn into some­thing crush­ing­ly lyri­cal when anoth­er ghost appears in the win­dow of a near­by house, and the two silent­ly com­mu­ni­cate (with sub­ti­tles). The sec­ond ghost (whose sheet has flow­ers on it) is wait­ing — ​"Who for?" ​"I don't remember."
Ever so slow­ly, Lowery's self-seri­ous exper­i­ment gains res­o­nance you couldn't have seen com­ing, large­ly by virtue of gigan­tic leaps in time. The film­mak­ing turns daz­zling here, mak­ing a year or more evap­o­rate in a sin­gle cut, or some­times in the mid­dle of a slow track­ing shot. Mara's lost girl even­tu­al­ly packs up and leaves — after deposit­ing a tiny note in a door-mold­ing crack, which becomes the ghost's focus. He can't get at it, though, and renters — a Span­ish-speak­ing fam­i­ly, a house of gab­by thir­tysome­thing partiers — come and go. Then, sud­den­ly, the house is being wrecked. Then, sud­den­ly, an office build­ing is being built, the ghost star­ing down from the girders.
To say more of the third act's meta­phys­i­cal cart­wheels, all still per­formed at a snail's crawl, would be spoil­ing the film's resid­ual pow­er. And it is resid­ual — I was still knuck­ling my fore­head in skep­ti­cism through to the last few min­utes. But that's when the film's mourn­ful ache abrupt­ly feels earned, and its mys­ter­ies become tan­gi­ble. Days lat­er I was still think­ing of Lowery's inspired imagery, as when the ghost stands in the mid­dle of a demol­ished house, sur­round­ed by bird­song and dusk light, unable to find the mold­ing with the note.
Hid­den in the brood­ing qui­et of the movie — there may be a total of 15 min­utes of dia­logue — are a few very spare but gen­uine spir­i­tu­al ideas, and fol­low­ing Lowery's lead I'll resist the urge to artic­u­late them. But A Ghost Sto­ry is less a nar­ra­tive than an inspired mood piece, an art object with its fair share of pre­cious­ness to off­set the poet­ry. (Low­ery even shot the film in the old-school 4:3 frame ratio, near­ly square, with round­ed cor­ners.) It can be tor­ture, but in the end, it's beautiful.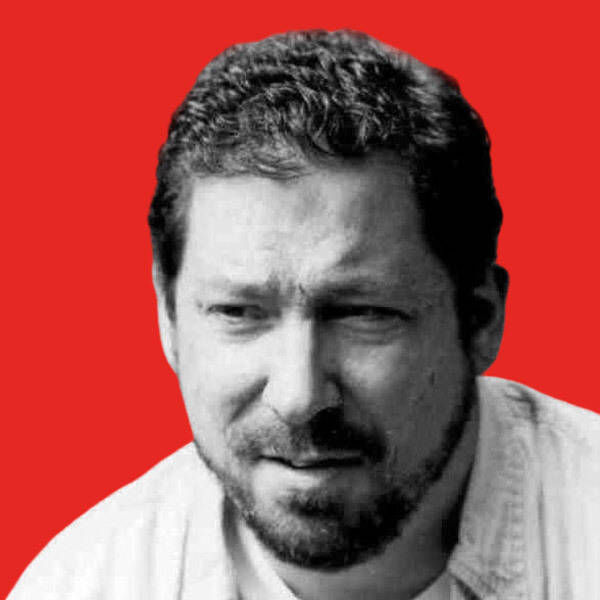 Michael Atkin­son
is a film review­er for
In These Times.
He has writ­ten or edit­ed many books, includ­ing
Exile Cin­e­ma: Film­mak­ers at Work Beyond Hol­ly­wood
(
2008
) and the mys­tery nov­els
Hem­ing­way Dead­lights
(
2009
) and
Hem­ing­way Cut­throat
(
2010
). He blogs at
Zero For Con­duct
.