In less than a year, America will have a new president. Barring unforeseeable events, on Jan. 20, 2009, the inaugural oath will be administered to either John McCain, Barack Obama or Hillary Clinton.
Should the Republicans retain the presidency, we will be in for four more years of darkness. On the other hand, should Obama or Clinton become president, we – the progressive movement and the left – will face a range of opportunities that have the potential to put us on the long road toward fundamentally changing America's foreign and domestic policies.
Over the next year, we need to put into place a two-track strategy that will provide our movement with a sense of direction for both the short and long-term struggles that lie ahead.
Track one: On practically every issue that we care about – from stopping the war in Iraq, to fighting global warming, to protecting civil liberties, to tackling economic injustice – the Democrats have far better policies than the Republicans.
Because of this, our top priorities between now and Nov. 4 must be to do all we can to help elect either Obama or Clinton while at the same time working to help the Democrats strengthen their majorities in the House and the Senate. And in the process of mobilizing to achieve these two goals, we should also be organizing to expand the progressive movement.
The effort to defeat George W. Bush in 2004 represented one of the most highly coordinated, well funded, and intensely fought mobilizations that (take your pick) progressives, the center-left, liberals, or Democrats have ever mounted. For many, it felt more like a flesh and blood political movement than a mere campaign to elect John Kerry president.
In all likelihood, over the next 10 months we will see something of a similar magnitude and intensity develop. And if Obama emerges victorious in the race for the nomination, the mobilization to elect Kerry will pale in comparison.
This time, though, we need to do a better job of letting activists know that there will be a coordinated, nationwide effort to elect a Democrat to the White House that will be operating independent from, but parallel to, the official campaign of the Democratic presidential candidate.
If we are going to build and sustain a movement, we must provide activists with the clear sense that a national movement for systematic change not only exists but is being coordinated in one form or another.
To illustrate the point: How many of the thousands upon thousands of anti-Bush volunteers in 2004 were aware that a national coalition called America Votes was (loosely) coordinating the work of practically every national progressive group in the country? Similarly, how many activists were aware of the massive, nationwide (albeit highly targeted), grassroots effort mounted by Americans Coming Together (ACT)?
America Votes is still very much alive. Currently 42 organizations have joined the coalition, including groups like MoveOn, the AFL-CIO, ACORN, and Emily's List.
In 2004, ACT was able to place thousands of organizers on the ground in key swing states because of the funding provided by George Soros, the Lewis family, and other wealthy individuals. While ACT no longer exists, a similar, as of yet unnamed, organizational effort is now in the works for the current election cycle.
While many activists knew about the role that ACT and America Votes played in the campaign to defeat Bush, the vast majority of progressives were, at best, only dimly aware that these two groups even existed.
This time around we need to place a greater emphasis on keeping progressives fully informed about the key components of the national mobilization to oust the Republicans from power. By making sure that all activists are plugged into the progressive movement, we'll be providing some of the all-important glue that will help unify and grow the movement in the years ahead.
Track two: In order to seriously address the problems that are facing our nation and the rest of the world, we will need to construct a vital and visible left-wing of the progressive movement.
One of the reasons the progressive movement lacks a coherent left-wing is because the term ​"progressive" has lost its radical edge. (For a related discussion of this, see ​"The Left's Identity Crisis.")
In recent years, the movement has had one clear thing in common: its visceral opposition to George W. Bush and everything that he and his fellow right-wing Republicans stand for. But should the Democrats recapture the White House in November, the limitations of the progressive coalition will become apparent.
Among the most important limitations is that many of the most influential organizations within the progressive movement have yet to adopt agendas that call for truly fundamental policy changes – either foreign or domestic.
But if we are going to transform America into a nation that provides all its people with a decent life while also working to alleviate human suffering throughout the rest of the world, we will need a progressive movement bold enough to adopt such a far-reaching agenda.
In short, we need a left wing of the progressive movement to lead the way. For only a revitalized American left can chart the path that our country so desperately needs to follow.
Note to Readers: I invite you to join the discussion and comment on the issues I have raised. Because this will be a moderated discussion, I promise that you will not have to sort through off-topic or abusive comments. Let's have a lively, civil and stimulating exchange of ideas.
Before you go
Reader donations, many as small as just $5, are what fund the work of writers like this—and keep our content free and accessible to everyone. But when donations slow down, it puts our future reporting at risk. To get back on track, we're aiming to add 400 contributions from readers by the end of the month.

It only takes a minute to donate. Will you chip in before the deadline?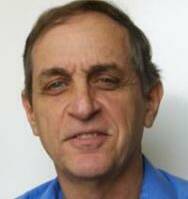 Ken Brociner
​
'
s essays and book reviews have appeared in
Dissent, In These Times
and
Israel Horizons
. He also has a biweekly column in the
Somerville (Mass.) Journal
.
Deadline: Thursday
Reader donations, many as small as just $5, have kept In These Times publishing for 45 years. But when donations slow down, it puts our future reporting at risk. To get back on track, we're aiming to add 400 contributions from readers by the end of the month. Will you be one of them?