Academic Labor Unrest Spreads to Maryland Colleges (UPDATED)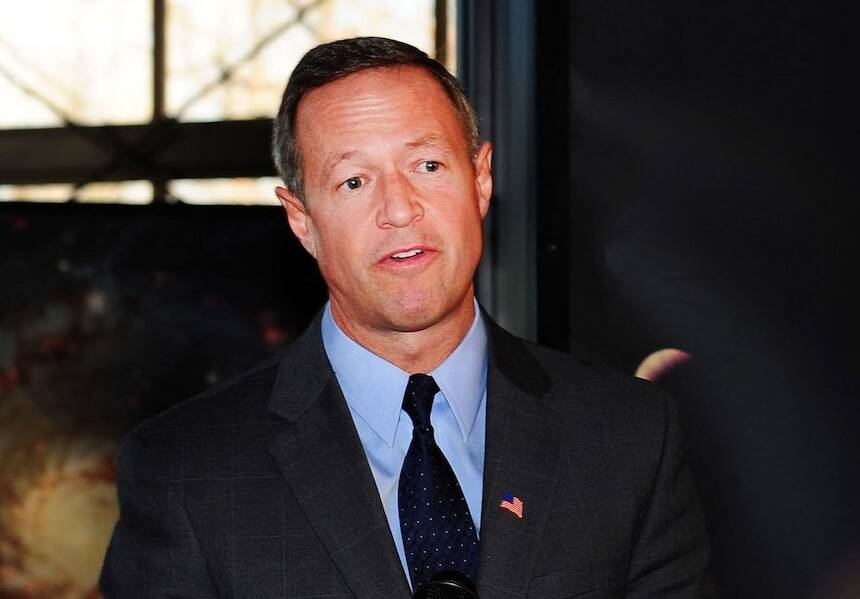 BAL­TI­MORE – Part-time pro­fes­sors at the his­toric Mary­land Insti­tute Col­lege of Art are join­ing a grow­ing move­ment of aca­d­e­m­ic work­ers around the coun­try who want a union to help them with fun­da­men­tal issues of fair pay and decent job conditions.
A com­mit­tee of part-time fac­ul­ty — also known as adjuncts — filed a peti­tion on March 7 with the Nation­al Labor Rela­tions Board seek­ing an elec­tion to estab­lish Gaithers­burg, Md.-based Ser­vice Employ­ees Inter­na­tion­al Union Local 500 as its col­lec­tive bar­gain­ing agent. Joshua Smith, one of the committee's lead­ers, tells In These Times that the adjuncts hope to move to an elec­tion with­in just a few weeks.
And instruc­tors at oth­er insti­tu­tions in the region see the move to union­ize as high­ly nec­es­sary. ​"This is an excit­ing devel­op­ment. Adjuncts real­ly need a union to pro­tect them from the abus­es of a sys­tem they are unable to change. At the moment, they have no voice … There can be no sense of com­mu­ni­ty, schol­ar­ly or aca­d­e­m­ic, when adjunct fac­ul­ty are not includ­ed in deci­sion-mak­ing as to cur­ricu­lum or pol­i­cy," says Peg­gy Beau­vois, a part-time instruc­tor in the Col­lege of Edu­ca­tion at the near­by Loy­ola Uni­ver­si­ty Mary­land, which does not employ union­ized faculty.
​"We sim­ply can not meet the needs of stu­dents when we must have two — and some­times three — adjunct posi­tions to even begin to sup­port our­selves. I've heard sto­ries about adjuncts who can't afford an apart­ment and are liv­ing out of the back seat of their cars," she adds.
Smith esti­mates there are about 200 adjuncts at MICA, who teach about 45 per­cent of the school's cours­es; over­all, he says, the cam­pus envi­ron­ment is a pos­i­tive one. ​"We do enjoy work­ing at MICA and it's a great place to teach," he says.
But that's not enough to out­weigh the wor­ries about sur­vival and con­sis­tent employ­ment that being an adjunct entails, he points out. ​"Of course com­pen­sa­tion and ben­e­fits are big issues, but job secu­ri­ty is prob­a­bly the biggest con­cern," he says. ​"You can have been an adjunct for ten years, but you still don't know whether you will have a class to teach next semester."
The big ques­tion await­ing the adjuncts at MICA is whether the school's admin­is­tra­tors will active­ly oppose union­iza­tion, Smith says. A best-case sce­nario would see the col­lege boss­es adopt a neu­tral posi­tion, as they did at George­town Uni­ver­si­ty, where Local 500 ran a suc­cess­ful part-time fac­ul­ty orga­niz­ing cam­paign in 2013. Alter­na­tive­ly, high­er-ups could take a more antag­o­nis­tic approach sim­i­lar to those of Boston's North­east­ern Uni­ver­si­ty, where admin­is­tra­tors hired the noto­ri­ous union-bust­ing firm Jack­son Lewis last year to sti­fle orga­niz­ing. For the moment, though, MICA pub­lic rela­tions direc­tor Jes­si­ca Weglein Gold­stein says the school has ​"no com­ment" on its posi­tion of adjunct unionization.
Smith, how­ev­er, remains opti­mistic. The part-time pro­fes­sor, who has taught art his­to­ry in Bal­ti­more for four years, believes the union will pre­vail eas­i­ly in an elec­tion. The orga­niz­ing com­mit­tee has been active on MICA's cam­pus since 2011, he says, and has worked to gath­er sup­port both with­in the adjunct pop­u­la­tion and out­side of it. For exam­ple, mem­bers of the com­mit­tee for­mal­ly asked full-time pro­fes­sors to remain neu­tral in an elec­tion cam­paign — a pre­sen­ta­tion Smith deemed to be effective.
In gen­er­al, the union­iza­tion of adjuncts ​"is long over­due," says Michelle Tokar­czyk, Vice Pres­i­dent of the Mary­land Con­fer­ence of the Amer­i­can Asso­ci­a­tion of Uni­ver­si­ty Pro­fes­sors (AAUP). There is very lit­tle union­iza­tion of col­lege staff in the state thus far, she says, but the move­ment has a broad base of approval from many in the high­er edu­ca­tion community.
Though MICA is a pri­vate insti­tu­tion, labor allies in Mary­land hope that its faculty's efforts will work in con­junc­tion with anoth­er cam­paign focused on com­mu­ni­ty col­leges through­out the state. A coali­tion of unions com­prised of the Mary­land State Edu­ca­tion Asso­ci­a­tion (MSEA), SEIU Local 500 and the Amer­i­can Fed­er­a­tion of State, Coun­ty and Munic­i­pal Employ­ees (AFSCME) is cur­rent­ly work­ing to push leg­is­la­tion through the state house in Annapo­lis that would ease orga­niz­ing at com­mu­ni­ty col­leges. Giv­en the lack of labor laws specif­i­cal­ly cov­er­ing com­mu­ni­ty col­lege employ­ees, the coali­tion is advo­cat­ing for a bill that would pro­vide a statewide legal frame­work for those work­ers when they union­ize in the future.
Prospects for pas­sage of the bill are good, reports Sean John­son, an MSEA offi­cial, although it does not appear that state leg­is­la­ture is inclined to act quick­ly. Orga­niz­ers have gar­nered sup­port from key state rep­re­sen­ta­tives, how­ev­er, and Gov. Mar­tin O'Malley has pledged to sign the bill if it pass­es. Right now, a num­ber of com­mu­ni­ty col­lege pres­i­dents are oppos­ing the bill, but labor lob­by­ists in Annapo­lis believe that oppo­si­tion can be over­come, John­son says.
If the bill is passed, the three unions hope to orga­nize some 19,000 employ­ees at 16 com­mu­ni­ty col­lege cam­pus­es: MSEA would seek to union­ize the reg­u­lar full-time fac­ul­ty, Local 500 would agi­tate among the adjuncts and AFSCME is inter­est­ed in the oth­er col­lege staff. ​"Our coali­tion has been suc­cess­ful in the past," John­son says, in ref­er­ence to union­iza­tion of more than 1,000 aca­d­e­m­ic work­ers at sub­ur­ban Wash­ing­ton, D.C. Mont­gomery Col­lege in 2008, ​"and we think it will be suc­cess­ful again."
The urgency of orga­niz­ing aca­d­e­m­ic work­ers — espe­cial­ly part-time ones — is start­ing to be rec­og­nized on a nation­al scale, says Local 500 orga­niz­er Kevin Piet­rick. Indeed, on the same day the Bal­ti­more art col­lege instruc­tors filed for an elec­tion, so did adjuncts at Wash­ing­ton, D.C.'s Howard Uni­ver­si­ty. Sim­i­lar orga­niz­ing efforts are under­way in sev­er­al oth­er states, he says.
And in Bal­ti­more, a suc­cess­ful cam­paign at MICA may poten­tial­ly pave the way for oth­er col­leges in the area.
Beau­vois wish­es the MICA adjuncts well and hopes that union move­ment picks up steam in the aca­d­e­m­ic com­mu­ni­ty. ​"As it is now, [work­ing as an adjunct] is not a liv­ing wage," she says. ​"It's a hob­by, or vol­un­teer work, but you can't make a living."
UPDATE: Mary­land Insti­tute Col­lege of Art con­firmed on March 24 that it had agreed to a Nation­al Labor Rela­tions Board-super­vised elec­tion for the part-time instruc­tors seek­ing union rep­re­sen­ta­tion. The elec­tion, to be con­duct­ed with mail-in bal­lots, will com­mence April 10, and will con­clude with the count­ing of com­plet­ed bal­lots April 29.

The bar­gain­ing unit will include about 350 employees.
Bruce Vail
is a Bal­ti­more-based free­lance writer with decades of expe­ri­ence cov­er­ing labor and busi­ness sto­ries for news­pa­pers, mag­a­zines and new media. He was a reporter for Bloomberg BNA's Dai­ly Labor Report, cov­er­ing col­lec­tive bar­gain­ing issues in a wide range of indus­tries, and a mar­itime indus­try reporter and edi­tor for the Jour­nal of Com­merce, serv­ing both in the newspaper's New York City head­quar­ters and in the Wash­ing­ton, D.C. bureau.