After Fighting Rahm Emanuel on Layoffs, Airport Janitors Demand New Union
Chicago O'Hare Airport janitors have spent much of the last year battling Mayor Rahm Emanuel over his decision to award a five-year, $99 million janitorial contract for Chicago's largest airport to a non-union cleaning company, United Maintenance, resulting in approximately 300 layoffs of union janitors in late 2012. The lucrative contract was one of the mayor's numerous anti-labor moves since taking office in 2011.
But United Maintenance may not be non-union for long. On Tuesday, current workers and union staff announced that 70 percent of the roughly 300 new employees at United Maintenance have signed cards in favor of joiningSEIU Local 1–the same union that represented the laid-off janitors. Now, organizers are demanding the company recognize the workers' choice.
Flanked by members of the city's new Progressive Caucus, which has begun to tepidly show signs of independence from Mayor Emanuel, workers and union staff announced their demand inside city hall yesterday.
"$11.90 [per hour] isn't enough to pay the bills and raise a family," said Matthew Bledson, a janitor who began working at O'Hare when United Maintenance came in.
The union says that the new contractor not only refused to rehire all but a small minority of the 300 unionized workers employed by its predecessor, Scrub, Inc., but also offered much poorer pay and benefits. ​"This decision was made in order to lower wages by 30 percent," said Laura Garza, Secretary-Treasurer of Local 1 during the press conference.
Will Burns, 4th Ward alderman and member of the Progressive Caucus, spoke in support of the workers. ​"Chicago is a pro-union town," Burns said. ​"This contractor should respect the rights of workers to organize."
The union's demand for direct recognition by United Maintenance is an attempt to avoid a traditional National Labor Relations Board election, which unions say is an arduous process that often allows employers to destroy organizing drives in their early stages. The company has not yet responded to the workers' demand, according to Local 1 spokesperson Izabela Miltko. Local 1's Garza told Working In These Times the union has never worked with United Maintenance before, but hopes the company will respect the workers' bid for representation.
​"The mayor said to stop rallying and organize these workers," Garza said, referring to the numerous actions the union carried out on behalf of the laid-off workers, ​"so that's what we did. Now this company should recognize the union."
Cora Dillard, a janitor for United Maintenance since the new contract took effect last year, says that unionization should be a done deal.
​"We've voted for Local 1," she says. ​"We've made our decision."
Working In These Times has extensively covered the O'Hare janitors' battle with Mayor Emanuel in the past, ranging from downtown protests to weekly prayer vigils outside city hall to protesting outside his North Side home in November on his birthday. United Maintenance faced scrutiny for failing to disclose the sale of a 50 percent stake in the company to a private equity firm and for alleged mob ties.
Nationally, SEIU has positioned itself as the key ally to the Democratic Party. The union was the top donor to President Obama's reelection campaign in 2012. But in Chicago, Local 1's relationship with Emanuel, a Democratic power player whose potential ambitions for president have been suggested, has always been chilly — a fact which clearly does not bother the mayor, whose hostility to organized labor is well-known and longstanding. As Emanuel has refused to budge on the janitor layoffs, the union has ratcheted up its rhetoric against him, tagging him with the monikers ​"1 Percent Mayor" and ​"Job Killer."
While the city council members gathered yesterday called the mayor no such names, their presence does indicate an increased willingness to side with labor against the mayor — a rarity in a city whose council is long known for rubber stamping the mayor's agenda.
Local 1 has also been pushing a ​"Responsible Bidder Ordinance" in the city council that aims to ensure janitorial and security service subcontractors pay workers the prevailing wage in their industry. The ordinance would also force new contractors to keep existing employees on staff for at least 45 days — a provision which would have provided significant benefits for the majority of the 300 janitors who were laid off from O'Hare, allowing them an additional month and a half to look for other work and potentially convincing their new employer to keep them on as employees. Companies that have violated labor law and prevailing wage rates in the past would be excluded from city contracts.
In the absence of such an ordinance, unions like SEIU Local 1 that represent the workforces of city contractors will have to continue fighting battles against individual companies that could undercut previously established union standards — and a mayor who seems bent on accomplishing just that.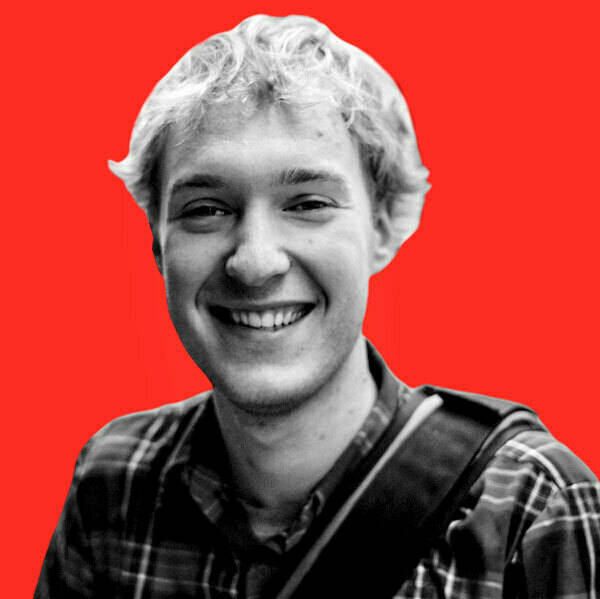 Micah Uetricht is an editor at Jacobin magazine. He is a con­tribut­ing edi­tor and former associate editor at In These Times, and the author of Strike for Amer­i­ca: Chica­go Teach­ers Against Aus­ter­i­ty and coauthor of Bigger Than Bernie: How We Go From the Sanders Campaign to Democratic Socialism, and is currently at work on a book on New Leftists who took jobs in industries like steel and auto to organize on the shop floor.