After Fighting Rahm Emanuel on Layoffs, Airport Janitors Demand New Union
Chica­go O'Hare Air­port jan­i­tors have spent much of the last year bat­tling May­or Rahm Emanuel over his deci­sion to award a five-year, $99 mil­lion jan­i­to­r­i­al con­tract for Chicago's largest air­port to a non-union clean­ing com­pa­ny, Unit­ed Main­te­nance, result­ing in approx­i­mate­ly 300 lay­offs of union jan­i­tors in late 2012. The lucra­tive con­tract was one of the mayor's numer­ous anti-labor moves since tak­ing office in 2011.
But Unit­ed Main­te­nance may not be non-union for long. On Tues­day, cur­rent work­ers and union staff announced that 70 per­cent of the rough­ly 300 new employ­ees at Unit­ed Main­te­nance have signed cards in favor of join­ingSEIU Local 1–the same union that rep­re­sent­ed the laid-off jan­i­tors. Now, orga­niz­ers are demand­ing the com­pa­ny rec­og­nize the work­ers' choice.
Flanked by mem­bers of the city's new Pro­gres­sive Cau­cus, which has begun to tepid­ly show signs of inde­pen­dence from May­or Emanuel, work­ers and union staff announced their demand inside city hall yesterday.
"$11.90 [per hour] isn't enough to pay the bills and raise a fam­i­ly," said Matthew Bled­son, a jan­i­tor who began work­ing at O'Hare when Unit­ed Main­te­nance came in.
The union says that the new con­trac­tor not only refused to rehire all but a small minor­i­ty of the 300 union­ized work­ers employed by its pre­de­ces­sor, Scrub, Inc., but also offered much poor­er pay and ben­e­fits. ​"This deci­sion was made in order to low­er wages by 30 per­cent," said Lau­ra Garza, Sec­re­tary-Trea­sur­er of Local 1 dur­ing the press conference.
Will Burns, 4th Ward alder­man and mem­ber of the Pro­gres­sive Cau­cus, spoke in sup­port of the work­ers. ​"Chica­go is a pro-union town," Burns said. ​"This con­trac­tor should respect the rights of work­ers to organize."
The union's demand for direct recog­ni­tion by Unit­ed Main­te­nance is an attempt to avoid a tra­di­tion­al Nation­al Labor Rela­tions Board elec­tion, which unions say is an ardu­ous process that often allows employ­ers to destroy orga­niz­ing dri­ves in their ear­ly stages. The com­pa­ny has not yet respond­ed to the work­ers' demand, accord­ing to Local 1 spokesper­son Izabela Miltko. Local 1's Garza told Work­ing In These Times the union has nev­er worked with Unit­ed Main­te­nance before, but hopes the com­pa­ny will respect the work­ers' bid for representation.
​"The may­or said to stop ral­ly­ing and orga­nize these work­ers," Garza said, refer­ring to the numer­ous actions the union car­ried out on behalf of the laid-off work­ers, ​"so that's what we did. Now this com­pa­ny should rec­og­nize the union."
Cora Dil­lard, a jan­i­tor for Unit­ed Main­te­nance since the new con­tract took effect last year, says that union­iza­tion should be a done deal.
​"We've vot­ed for Local 1," she says. ​"We've made our decision."
Work­ing In These Times has exten­sive­ly cov­ered the O'Hare jan­i­tors' bat­tle with May­or Emanuel in the past, rang­ing from down­town protests to week­ly prayer vig­ils out­side city hall to protest­ing out­side his North Side home in Novem­ber on his birth­day. Unit­ed Main­te­nance faced scruti­ny for fail­ing to dis­close the sale of a 50 per­cent stake in the com­pa­ny to a pri­vate equi­ty firm and for alleged mob ties.
Nation­al­ly, SEIU has posi­tioned itself as the key ally to the Demo­c­ra­t­ic Par­ty. The union was the top donor to Pres­i­dent Obama's reelec­tion cam­paign in 2012. But in Chica­go, Local 1's rela­tion­ship with Emanuel, a Demo­c­ra­t­ic pow­er play­er whose poten­tial ambi­tions for pres­i­dent have been sug­gest­ed, has always been chilly — a fact which clear­ly does not both­er the may­or, whose hos­til­i­ty to orga­nized labor is well-known and long­stand­ing. As Emanuel has refused to budge on the jan­i­tor lay­offs, the union has ratch­eted up its rhetoric against him, tag­ging him with the monikers ​"1 Per­cent May­or" and ​"Job Killer."
While the city coun­cil mem­bers gath­ered yes­ter­day called the may­or no such names, their pres­ence does indi­cate an increased will­ing­ness to side with labor against the may­or — a rar­i­ty in a city whose coun­cil is long known for rub­ber stamp­ing the mayor's agen­da.
Local 1 has also been push­ing a ​"Respon­si­ble Bid­der Ordi­nance" in the city coun­cil that aims to ensure jan­i­to­r­i­al and secu­ri­ty ser­vice sub­con­trac­tors pay work­ers the pre­vail­ing wage in their indus­try. The ordi­nance would also force new con­trac­tors to keep exist­ing employ­ees on staff for at least 45 days — a pro­vi­sion which would have pro­vid­ed sig­nif­i­cant ben­e­fits for the major­i­ty of the 300 jan­i­tors who were laid off from O'Hare, allow­ing them an addi­tion­al month and a half to look for oth­er work and poten­tial­ly con­vinc­ing their new employ­er to keep them on as employ­ees. Com­pa­nies that have vio­lat­ed labor law and pre­vail­ing wage rates in the past would be exclud­ed from city contracts.
In the absence of such an ordi­nance, unions like SEIU Local 1 that rep­re­sent the work­forces of city con­trac­tors will have to con­tin­ue fight­ing bat­tles against indi­vid­ual com­pa­nies that could under­cut pre­vi­ous­ly estab­lished union stan­dards — and a may­or who seems bent on accom­plish­ing just that.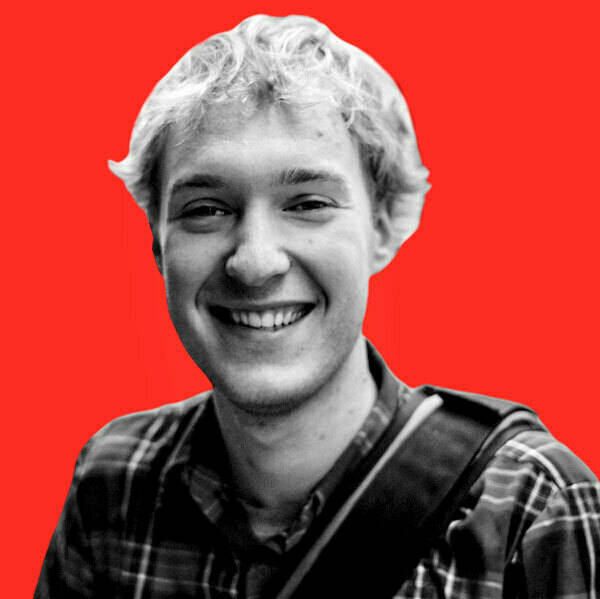 Mic­ah Uet­richt is the deputy edi­tor of Jacobin mag­a­zine and host of its pod­cast The Vast Major­i­ty. He is a con­tribut­ing edi­tor and for­mer asso­ciate edi­tor at In These Times. He is the author of Strike for Amer­i­ca: Chica­go Teach­ers Against Aus­ter­i­ty (Ver­so 2014), coau­thor of Big­ger Than Bernie: How We Go From the Sanders Cam­paign to Demo­c­ra­t­ic Social­ism (Ver­so 2020), and is cur­rent­ly at work on a book on New Left­ists who ​"indus­tri­al­ized." He pre­vi­ous­ly worked as a labor orga­niz­er. Fol­low him on Twit­ter at @micahuetricht.