Tax the Hell Out of the Rich, When They're Alive and When They're Dead
Alexandria Ocasio-Cortez, Elizabeth Warren and Bernie Sanders each have plans to massively raise taxes on the wealthy. But there's no need to choose—we should enact them all.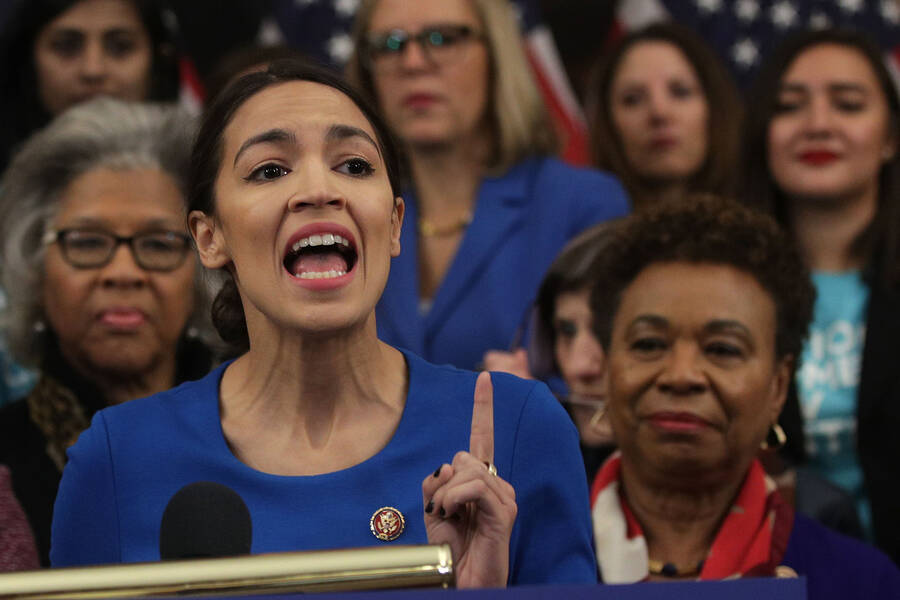 An incred­i­ble thing has hap­pened in 2019: We're actu­al­ly talk­ing seri­ous­ly about tax­ing the rich. And the debate is not over whether to do it, but how.
With­in the month of Jan­u­ary, Rep. Alexan­dria Oca­sio-Cortez and Sens. Eliz­a­beth War­ren and Bernie Sanders pro­posed sep­a­rate mea­sures that would, respec­tive­ly, increase top mar­gin­al tax rates on income, levy a direct tax on wealth and inter­rupt inter­gen­er­a­tional trans­fers of fortunes.
It's impor­tant to note that these poli­cies are not in any way mutu­al­ly exclu­sive: When it comes to bil­lion­aires, we can tax them when they're alive, and we can tax them when they're dead!
But giv­en that these pro­pos­als are already fram­ing the terms of debate for the 2020 pres­i­den­tial con­test, we can still ask which approach goes the fur­thest in abat­ing inequal­i­ty and remov­ing the stran­gle­hold of bil­lion­aires on our politics.
And, it turns out, there are a few dif­fer­ent ways to answer that ques­tion. Warren's wealth tax would raise the most mon­ey — around $2.75 tril­lion over the next decade, accord­ing to the cal­cu­la­tions of experts back­ing her pro­pos­al. But the amount of mon­ey added to pub­lic cof­fers isn't the only fac­tor in eval­u­at­ing a pro­gres­sive tax­a­tion plan. Some­what counter-intu­itive­ly, tax­es on the super-rich should bring in less rev­enue over time because they are hav­ing a broad­er effect on reduc­ing inequal­i­ty and there­fore the amount of con­cen­trat­ed wealth or income to be taxed.
That's where two oth­er sets of polit­i­cal con­sid­er­a­tions come in: How a plan to tax the rich will pro­mote oth­er ben­e­fi­cial effects, like shoring up work­er bar­gain­ing pow­er, and how it will send a polit­i­cal mes­sage and advance a broad­er work­ing-class agenda.
There are of course also plen­ty of impor­tant details that go into how well a pro­gres­sive tax plan actu­al­ly works — how effec­tive­ly it clos­es loop­holes, how it iden­ti­fies and counts assets to be taxed, etc. But those are high­ly tech­ni­cal in nature, and not as eas­i­ly under­stood by the gen­er­al pub­lic. So here, I'm going to con­sid­er the polit­i­cal mes­sages that, to date, seem best con­veyed through each approach.
Warren's plan: It's time for the rich to pay their fair share
Warren's ​"ultra-mil­lion­aire" tax is sweep­ing in its ambi­tion. It's also the most rad­i­cal, in the sense that we haven't done it before.
Unlike high­er income and estate tax­es — which were in effect for decades — a wealth tax has pri­mar­i­ly been the stuff of pro­gres­sive econ­o­mists' fan­tasies. What's more, one of the most pop­u­lar pro­pos­als to date — put for­ward in a paper by the Insti­tute for Pol­i­cy Stud­ies — has been a 1 per­cent tax on the wealth­i­est 0.1 per­cent, or those with assets of over $20 mil­lion. Warren's pro­pos­al would tax few­er peo­ple — those with more than $50 mil­lion in assets, an esti­mat­ed 75,000 fam­i­lies — but she would bump up the rate to 2 per­cent. House­holds with more than $1 bil­lion in assets would get a 3 per­cent rate.
Warren's pro­pos­al is extreme­ly pop­u­lar. A YouGov poll fund­ed by Data For Progress found 61 per­cent over­all sup­port, includ­ing 76 per­cent sup­port among Democ­rats and even a plu­ral­i­ty of sup­port among Repub­li­cans, 44 per­cent to 37 per­cent. It's also earn­ing acco­lades from cen­ter-left econ­o­mists like Paul Krugman.
That doesn't mean it's not shak­ing up the sta­tus quo. At the heart of the pol­i­cy is a legal argu­ment that it's not uncon­sti­tu­tion­al to tax wealth, and a moral and polit­i­cal argu­ment that, in fact, we need to.
Where Warren's pro­pos­al would prob­a­bly be insuf­fi­cient on its own is that it wouldn't offer a par­tic­u­lar­ly aggres­sive cor­rec­tive to inequal­i­ty over time. It would raise tril­lions for social pro­grams, which is cru­cial­ly impor­tant and would cer­tain­ly have oth­er ben­e­fi­cial polit­i­cal effects. But, as a result of the tax, the fab­u­lous­ly wealthy would be only slight­ly less fab­u­lous­ly so.
And while War­ren has float­ed some poten­tial pro­grams that her wealth tax could pay for — uni­ver­sal child­care, stu­dent loan relief, mil­lions of units of new afford­able hous­ing — cam­paign­ing on a wealth tax divorced from a spe­cif­ic polit­i­cal pro­gram could make it hard­er to mobi­lize peo­ple by lay­ing out clear stakes.
Oca­sio-Cortez: Tax the Rich or Torch the Planet
Alexan­dria Oca­sio-Cortez kicked off this blessed dis­cus­sion last month, when asked dur­ing a ​"60 Min­utes" inter­view how she would pay for a Green New Deal:
"You look at our tax rates back in the ​'60s and when you have a pro­gres­sive tax rate sys­tem. Your tax rate, you know, let's say, from zero to $75,000 may be ten per­cent or 15 per­cent, et cetera. But once you get to, like, the tip­py tops — on your 10 mil­lionth dol­lar — some­times you see tax rates as high as 60 or 70 percent."
By even the most opti­mistic esti­mates, this would bring in only a quar­ter of the rev­enues Warren's plan would generate.
But at a Wednes­day forum host­ed by Oca­sio-Cortez and the Con­gres­sion­al Pro­gres­sive Cau­cus, Eco­nom­ic Pol­i­cy Insti­tute Pres­i­dent Thea Lee called hik­ing mar­gin­al rates for top earn­ers the ​"obvi­ous and opti­mal start­ing point."
Among oth­er polit­i­cal ben­e­fits, there's evi­dence that high­er income tax rates would change the behav­ioral cal­cu­lus of own­ers and CEOs by curb­ing their bar­gain­ing for ever-high­er earn­ings. If the last mil­lion dol­lars some­one makes is going to go most­ly to tax­es any­way, there's less incen­tive to fight for it by, for exam­ple, keep­ing employee's pay stag­nant. Along these lines, the Insti­tute for Pol­i­cy Stud­ies has pro­posed link­ing top income tax rates to the min­i­mum wage.
More­over, while wealth inequal­i­ty is even greater than income inequal­i­ty, the lat­ter con­tributes to the for­mer over time.
The Cen­ter for Eco­nom­ic Progress' Eileen Appel­baum sum­ma­rized this rela­tion­ship at Wednesday's forum. The top earn­ers can't spend their incomes on them­selves, so they use them to buy more assets and con­tin­ue to get wealthier.
"Unless we do some­thing along the lines of what AOC has sug­gest­ed, this sit­u­a­tion will con­tin­ue," said Appelbaum.
Beyond these slight­ly more tech­ni­cal con­sid­er­a­tions, AOC's fram­ing has made the stakes crys­tal clear: If we want to save the plan­et, we can't afford not to tax the rich.
Sanders: Abol­ish Billionaires
Bernie Sanders' plan involves restor­ing top mar­gin­al tax rates on inher­i­tances to where they were in the 1970s: 77 per­cent for estates over $1 billion.
The plan would also decrease the thresh­old for the inher­i­tance tax from $11.18 mil­lion to $3.5 mil­lion and impose a 45 per­cent rate on this low­er (but still very rich by any nor­mal stan­dard) tier. Even with this new thresh­old, just 0.2 per­cent of Amer­i­cans would ever pay an estate tax. Thus, in the style of Occu­py, the plan is called ​"For the 99.8 Per­cent Act."
Again, Sanders' plan would prob­a­bly raise less rev­enue than Warren's: About $315 bil­lion over a decade. But by tak­ing aim at the ultra-rich as a class, it also sin­gles out the kind of dynas­tic wealth that allows a few fam­i­lies to wreak hav­oc on our polit­i­cal sys­tem. Just three fam­i­lies with mul­ti-gen­er­a­tional wealth — the Wal­tons, the Kochs, and the Mars — have a com­bined for­tune of $343 bil­lion, more than 3.5 mil­lion times the medi­an wealth of U.S. fam­i­lies. And they use that wealth to fund all man­ner of right-wing policies.
The Right has steadi­ly chipped away at the effec­tive­ness of our exist­ing estate tax for decades, paint­ing it as a ​"death tax" on fam­i­lies who just lost loved ones. Admit­ted­ly, this plan would require bil­lion­aires to die before it rais­es sig­nif­i­cant rev­enue — an esti­mat­ed $2.2 trillion.
Does that mean it's vul­ner­a­ble to the ​"death tax" rhetoric? Maybe. But in a delight­ful­ly pet­ty move, the Sanders plan actu­al­ly lists out how much mon­ey the rest of us would get when spe­cif­ic peo­ple like Jeff Bezos, Bill Gates and War­ren Buf­fet depart this Earth — $101 bil­lion, $74 bil­lion and $64 bil­lion, respectively.
Tak­en along­side Sanders' broad­er efforts to tar­get Bezos and the Wal­tons over work­er pay, this plan sends a clear mes­sage: Bil­lion­aires are bad, and the soon­er they and their unearned influ­ence kick the sol­id-gold buck­et, the bet­ter for the rest of us. And that mes­sage is gain­ing steam.
To achieve left pri­or­i­ties like a Green New Deal, Medicare for All and uni­ver­sal child­care, we prob­a­bly need some ver­sion of all three of these types of tax­es. But it's impor­tant to eval­u­ate not just how much of the price tag new pro­gres­sive tax­es would cov­er, but how they would trans­form the bal­ance of pow­er, invig­o­rate our pol­i­tics and mobi­lize Amer­i­cans around achiev­ing bold, trans­for­ma­tive policies.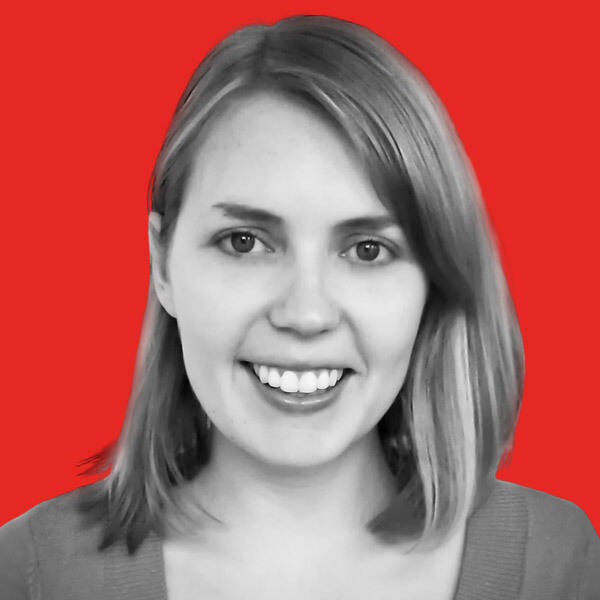 Rebec­ca Burns
is an award-win­ning inves­tiga­tive reporter whose work has appeared in The Baf­fler, the Chica­go Read­er, The Inter­cept and oth­er out­lets. She is a con­tribut­ing edi­tor at In These Times. Fol­low her on Twit­ter @rejburns.