Alt Press Pick of the Week: Fracking Waste—Too Toxic for Toxic Waste Dumps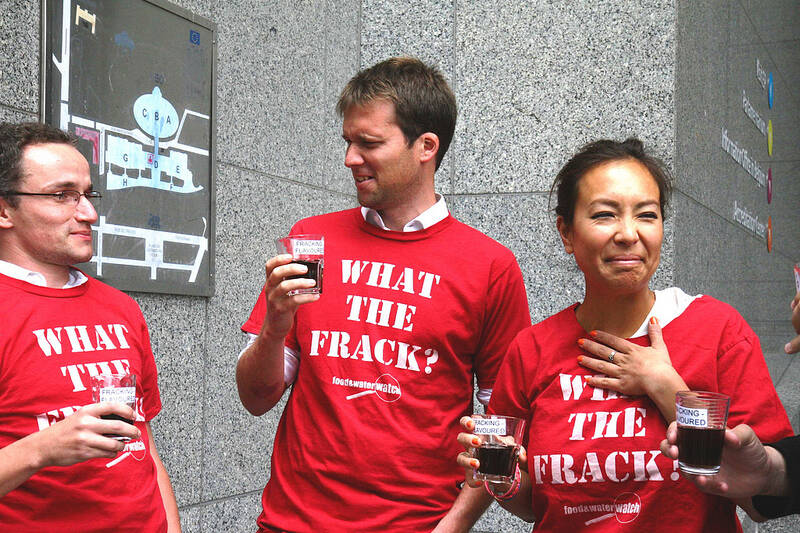 We wanted to make sure you didn't miss the announcement of our new Sustainer program. Once you've finished reading, take a moment to check out the new program, as well as all the benefits of becoming a Sustainer.

Hydraulic fracturing, or fracking, captures the attention of U.S. citizens far less than it should, considering that its byproducts include carcinogens that make their way into drinking water and cause air pollution. The practice is pervasive, due in part to the
&
ldquo;Halliburton Loophole,
&
rdquo; which, according to Don Lieber
&
rsquo;s
&
nbsp;Plan​et​Save​.com
&
nbsp;article ​
"
Fracking Waste: Too Toxic, Even for A Hazardous Waste Site," gets the natural gas industry out of a slew of regulatory and reporting requirements in the Safe Drinking Water Act. We can thank former Vice President Dick Cheney for that loophole.
Lieber writes about a truck
&
nbsp;carrying fracking waste that was turned away from a Pennsylvania toxic waste dump because its levels of radioactive, cancer-causing Radium-
226
were too dangerous. Despite such roadblocks, Lieber says,
&
rdquo;the natural gas boom
&
rsquo; proceeds
&
rdquo;:The natural gas industry has also played an
&
nbsp;active role in suppressing public knowledge
&
nbsp;about the health risks of the chemicals they routinely use
&
mdash; including lobbying successfully to
&
nbsp;ban doctors
&
nbsp;from freely discussing with
&
nbsp;their patients
&
nbsp;the links between symptoms and the chemicals used in nearby
&
nbsp;fracking operations.The
&
nbsp;New England Journal of Medicine
&
nbsp;last year accused the natural gas industry of
&
nbsp;
&
rdquo;infringing on the doctor-patient relationship.
&
rdquo;Rice Energy, the operator of the fracking site in Greene County, operates
&
nbsp;
59
fracking wells
&
nbsp;throughout Pennsylvania.Not to be deterred by the rejection of its highly radioactive, carcinogenic waste by-product, however, the company is applying for a new permit to allow the disposal of
&
nbsp;more
&
nbsp;radioactive materials in Pennsylvania, according to
&
nbsp;Forbes.Read the rest at
&
nbsp;Plan​et​Save​.com.
Be a Sustainer
We surveyed thousands of readers and asked what they would like to see in a monthly giving program. Now, for the first time, we're offering three different levels of support, with rewards at each level, including a magazine subscription, books, tote bags, events and more—all starting at less than 17 cents a day. Check out the new Sustainer program.