Alt Press Pick of the Week: Venezuela's Reign After Hugo Chávez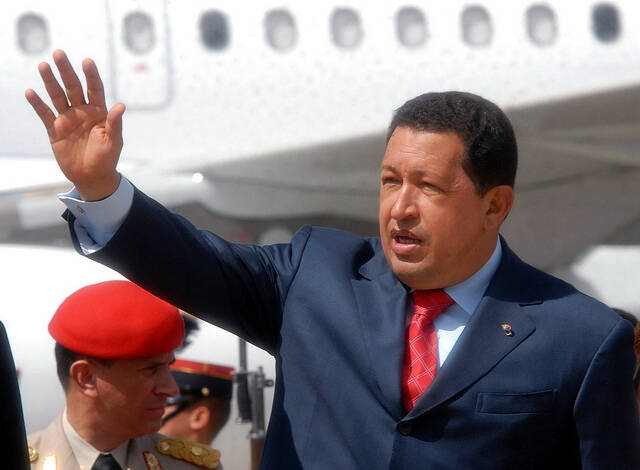 The main­stream media and his oppo­nents have paint­ed Hugo Ch
&
aacute;vez as "…an evil dic­ta­tor, as an irre­spon­si­ble and not-so-smart clown," writes Daniel Chavez in Red Pepper
&
rsquo;s ​
"
Venezuela: The Rev­o­lu­tion Begins Today," but these char­ac­ter­i­za­tions dis­re­gard the mate­r­i­al impact of Hugo Ch
&
aacute;vez and the Boli­var­i­an Rev­o­lu­tion on Venezuela and Latin Amer­i­ca more broad­ly. In the wake of Ch
&
aacute;vez's death, Daniel Chavez chal­lenges sup­port­ers and oppo­nents alike to take an objec­tive view of the changes in Venezuela since Hugo Ch
&
aacute;vez became pres­i­dent. He sees the many improved con­di­tions for many Venezue­lans that the rev­o­lu­tion can car­ry for­ward with­out him.
From ​
"
Venezuela: The Rev­o­lu­tion Begins Today,
&
rdquo; by Daniel Chavez for Red Pep­per: The truth is that mil­lions of Venezue­lans live bet­ter today than before Ch
&
aacute;vez took office in
1999
. It is true that the domes­tic econ­o­my is shaky and that infla­tion is high, that the crime rate is hor­ren­dous, that access to sug­ar and oth­er basic goods has not always been guar­an­teed, and that pow­er out­ages have been unbear­able in the recent past. But it is also true that in Venezuela pover­ty in all its vari­a­tions and man­i­fes­ta­tions has fall­en steadi­ly and vis­i­bly in the past two decades
&
mdash;from
71
per­cent of the pop­u­la­tion in
1996
to just
21
per­cent in
2010
(and from
40
per­cent to
7
.
3
per­cent as far as extreme pover­ty is con­cerned). It is also indis­putable that the real income of work­ers has risen, that social sec­tors pre­vi­ous­ly exclud­ed from the mar­ket have had access to sub­sidised prod­ucts for fam­i­ly con­sump­tion, and that nation­al wealth has been dis­trib­uted in a more egal­i­tar­i­an man­ner than in most oth­er coun­tries of the region.
&
nbsp;