Alt Press Picks of the Week: Failure of the Rio+20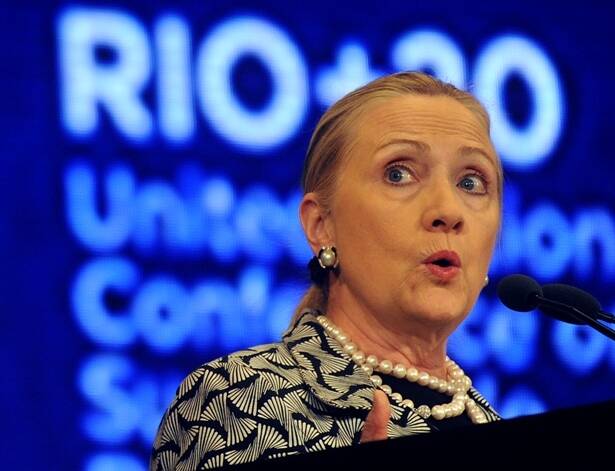 We wanted to make sure you didn't miss the announcement of our new Sustainer program. Once you've finished reading, take a moment to check out the new program, as well as all the benefits of becoming a Sustainer.

Global warming continues to impact the landscape of the entire world while remaining sidelined by most mainstream media. According to many in the alternative press, this year's United Nations Conference on Sustainable Development (Rio+
20
) was a failure, in which participants continued to sell out indigenous populations and the poor to corporate interests.
&
nbsp;Despite being isolated from policy discussions and decision-making, indigenous people and their allies continue to challenge these policies with counter-conferences and grassroots organizing.
"
Rio Earth Summit: Tragedy, Farce, and Distraction
&
mdash;Green Economy and Trade Liberalization Lead to Global Foreclosure"by Anne Petermann (Z Magazine, September
2012
, v.
25
, no.
9
, p.
24
 – 
27
)Anne Petermann presents a scathing summary of Rio+
20
. The conference's emphasis on a ​
"
green economy," she says, is just a drive to further privatize and commodify nature, liberalize trade and seek profit at the expense of the environment. Peterman writes: At the Rio+
20
summit, industrialized countries and multinational corporations, accompanied by institutions like the IMF and World Bank, led the push for development of the green economy
&
mdash;that is, to use the very ecological devastation caused by global capitalism to create markets in so-called
&
ldquo;environmental services
&
rdquo; by turning them into tradable commodities. These new markets would help prop up the global economy in a greenwashed version of business as usual.​
"
Tomorrow is Too Late"by Fidel Castro (Green Left Weekly, May
30
,
2012
, no.
924
, p.
14
)The
&
nbsp;Green Left Weekly
&
nbsp;notes that this
&
nbsp;reprint of Fidel Castro's
1992
speech to the first United Nations Conference on Sustainable Development is ​
"
more relevant than ever" as we pass the largely ineffectual Rio+
20
conference. As Castro said: If we want to save humanity from this self-destruction, wealth and available technologies must be distributed better throughout the planet. Less luxury and less waste in a few countries would mean less poverty and hunger in much of the world.
Be a Sustainer
We surveyed thousands of readers and asked what they would like to see in a monthly giving program. Now, for the first time, we're offering three different levels of support, with rewards at each level, including a magazine subscription, books, tote bags, events and more—all starting at less than 17 cents a day. Check out the new Sustainer program.