Always Look on the Bright Side of Genocide
When did the Holocaust become morally ambiguous?
It's been virtually impossible not to notice the surge in Holocaust movies that have come rampaging at us recently, even in addition to the requisite battery of Oscar-aimed documentaries. We've all been head-thumped by the publicity for Defiance, The Reader and Valkyrie, while moviegoers in urban areas also could choose from The Counterfeiters, The Boy in the Striped Pajamas, Good and Adam Resurrected for their glum genocidal-drama fix.
Soon to come in 2009:
Truth & Treason (starring Haley Joel Osment as anti-Nazi rebel Helmuth Hüberner), the Danish film Flammen & Citronen, the French Les Femmes de l'ombre, and so on. Even the hoax memoir Angel at the Fence, with its publication shamefacedly cancelled, is headed into production as a feature.
The why now of it all is, as usual in pop culture arenas, impossible to deduct with certainty. Is it a subliminal answer to the Third Reich tactics of the Bush administration, or nostalgia for a less ​"asymmetrical" wartime scenario? Or both?
What's more pressing is the upshot: Can the Holocaust be turned into popcorn?
For now, dovetailing neatly with the 15-year anniversary of Steven Spielberg's Schindler's List, we see the cultural evolution of the Holocaust kick in, transforming it from the direst, most desolate explosion of historical evil in the modern era to a sourcebook for pop tales of redemption, inspiration, heroism and even romance.
It was inevitable, it would seem, given the mind-boggling success of Spielberg's film, which is, however effective and grave and tear-jerking, a mainstream Hollywood epic about the Holocaust in which the Jews, few of which are met in any depth, get away. Schindler's List is the film by which an entire generation of American schoolkids have come to understand the Holocaust, and it has, for all purposes, a happy and triumphant ending.
However, the important history entails people dying, mountains of them, enough to populate a modern city. In its proper context, the remarkable and true tale of Oskar Schindler is a detour, an aberration. And yet the film ends with an endless stream of real survivors walking by the camera, placing stones on Schindler's tomb. Sure, a title card mentions something about millions of dead Jews, but what we're seeing is a Thanksgiving Parade of live ones, snatched from the ovens by Spielberg/​Schindler, as if they were the liberated children from Indiana Jones and the Temple of Doom. It's like deciding to make a movie about the slave trade and then focusing on a few lucky slaves that got to return to Africa.
Oh wait, Spielberg did that, too.
(Of course, director Roberto Benigni's Life Is Beautiful, five years after Schindler's List, was such a scurrilous exploitation of history that it made Spielberg look like Elie Wiesel, the Nobel winner and Holocaust survivor.)
The movies of 2008 demonstrate a matter-of-fact mainstreaming of this idea. Although Ed Zwick's Defiance is a classic rescue tale of ​"tough Jews" that needed telling (although perhaps not with this low a brow), it endeavored to suggest that Resistance and Partisan Jews were also capable of terrific viciousness – that war forced them to become, at least a little, Nazi-like. This was not a message that seemed pertinent to anyone except Holocaust relativists even a decade ago.
Stephen Daldry's The Reader and Bryan Singer's Valkyrie go further – both posit Germans as their protagonists. As in Schindler's List, the Jews per se are merely background extras in grand dramas dominated by morally complicated and sympathetic Third Reich soldiers.
In the former film, Kate Winslet's fictional heroine is an unrepentant camp guard with whom we're meant to empathize because A.) she's sexy, and B.) she's illiterate.
In the latter movie, in which no proper victims are seen at all, Tom Cruise's Col. Claus von Stauffenberg is heroized for the titular plan to assassinate Hitler, while the real man's Teutonic supremacism and enthusiastic participation in the rise of the Reich from 1933 to 1944 are more or less elided.
How is it suddenly that the measure of a Holocaust tale is the degree of sympathy allotted to the Germans? This is almost certainly, six solid decades from the end of the Final Solution, an effort by Hollywood producers to depart from the Manichean cultural stereotypes of Nazi and victim, and appear more enlightened and fair-minded – to see the gray areas on the ethical checkerboard.
Time has let it happen, to a degree. Today, all individuals must decide for themselves how much ​"gray" they can accept in memorializing the Third Reich. But it seems that accepting little or no gray, for history's sake, is hardly a questionable position. Indulging in Nazi empathy is.
In the end, history is the patient on the operating table, and its health can be jeopardized by whimsical experimentation.
Movies, like Schindler's List, can become how our culture remembers the Nazis. Not movies like Claude Lanzmann's Shoah, but movies with sex, beautiful movie stars, dollops of romantic heroism and even a few homicidal Germans for whom we are able to cheer.
It's not difficult to see the entertainment industry's attraction to the Holocaust. Almost 60 years hence, it is still possible to be shocked by how a mere political ideology and its mobilized goon-squad violence could have spawned so many extraordinary stories, devastated so many lives, generated so many images.
But its very scale is why we must grab onto its essential moral reality and hold on for dear life.
Before you go
Reader donations, many as small as just $5, are what fund the work of writers like this—and keep our content free and accessible to everyone. But when donations slow down, it puts our future reporting at risk. To get back on track, we're aiming to add 400 contributions from readers by the end of the month.

It only takes a minute to donate. Will you chip in before the deadline?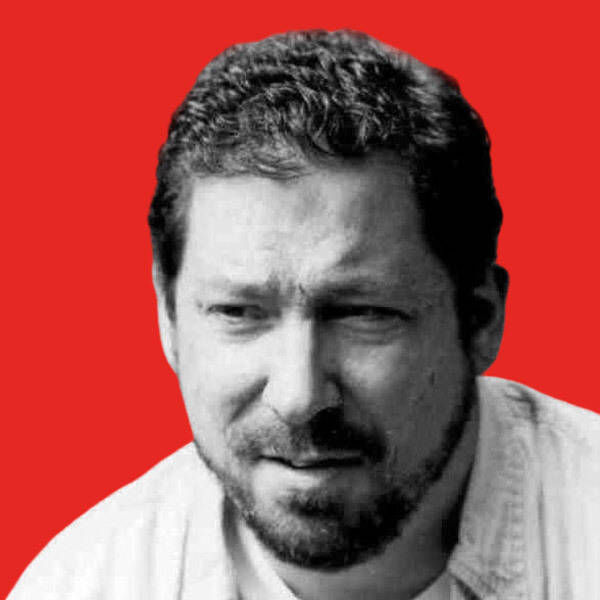 Michael Atkinson
is a film reviewer for
In These Times.
He has written or edited many books, including
Exile Cinema: Filmmakers at Work Beyond Hollywood
(
2008
) and the mystery novels
Hemingway Deadlights
(
2009
) and
Hemingway Cutthroat
(
2010
). He blogs at
Zero For Conduct
.
Deadline: Thursday
Reader donations, many as small as just $5, have kept In These Times publishing for 45 years. But when donations slow down, it puts our future reporting at risk. To get back on track, we're aiming to add 400 contributions from readers by the end of the month. Will you be one of them?