Amara and Goliath
It's official: Rahm Emanuel has a challenger.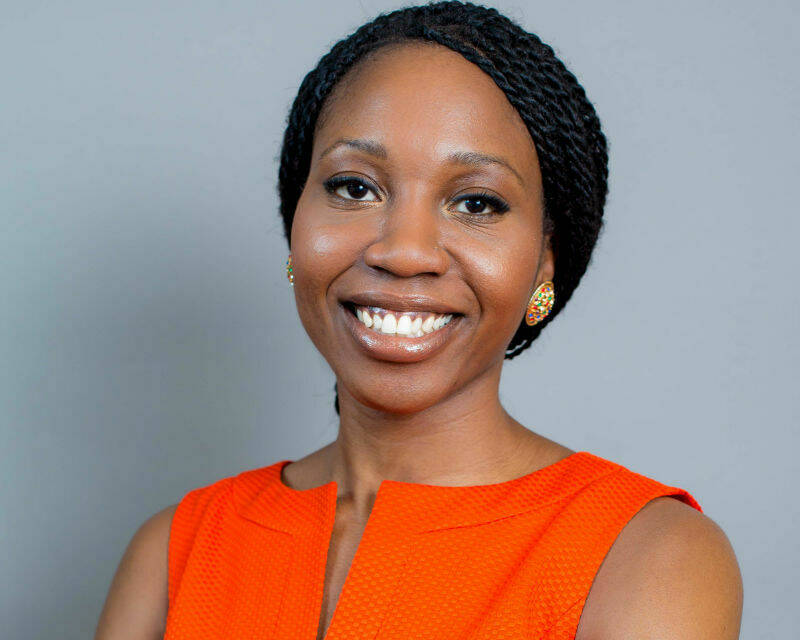 On Mon­day night, Ama­ra Enyia, a munic­i­pal plan­ner and daugh­ter of Niger­ian dis­si­dent activists, greet­ed her audi­ence of sev­er­al hun­dred in a num­ber of lan­guages — includ­ing Ara­bic, Hebrew, Armen­ian, Russ­ian and Span­ish — and con­clud­ed with a para­phrased pas­sage from the Book of Eccle­si­astes: "[There's] a time to plant and a time to uproot…a time to keep and a time to throw away; a time to be silent and a time to speak. In Chica­go at this moment, we know what time it is."
Enyia says her campaign is built on 'love,' but it is certainly underpinned by audacity.
Thus began her offi­cial cam­paign for may­or of Chica­go, with a launch event at the Co-Pros­per­i­ty Sphere cul­tur­al space in Bridge­port — the home neigh­bor­hood of May­or Richard M. Daley and his father, May­or Richard J. Daley, who ruled the city for a total of more than four decades and cement­ed the pow­er of Chicago's infa­mous Demo­c­ra­t­ic Machine.
Enyia says her cam­paign is built on ​"love," but it is cer­tain­ly under­pinned by audac­i­ty. It's a long shot, to say the least, for a 31-year-old with lit­tle expe­ri­ence in pol­i­tics or high-lev­el polit­i­cal con­nec­tions to attempt to unseat the pow­er­ful May­or Rahm Emanuel, with his cam­paign war chest of more than $7 mil­lion, in the Feb­ru­ary 2015 election.
But among the crowd gath­ered in the gallery on this balmy evening, there was a pal­pa­ble sense of pos­si­bil­i­ty that one doesn't often find in Chica­go pol­i­tics, where vot­ers are infa­mous­ly resigned to long-term may­ors like the Daleys and a City Coun­cil that typ­i­cal­ly ​"rub­ber stamps" what­ev­er the may­or wants.
The crowd lis­tened rapt­ly to Enyia and erupt­ed in cheers as she promised to defend pub­lic assets and insti­tu­tions from pri­va­ti­za­tion, give cit­i­zens a voice in gov­ern­ment, invest in low-income com­mu­ni­ties and make peo­ple feel that they live in ​"one Chica­go: our Chicago."
Enyia called for pub­lic schools focused on high qual­i­ty teach­ing and neigh­bor­hood involve­ment rather than stan­dard­ized tests and data. Con­trary to many politi­cians who view rais­ing tax­es as polit­i­cal­ly tox­ic, Enyia defend­ed the con­cept of tax­es as a build­ing block of soci­ety. And she called for a Finan­cial Trans­ac­tion Tax (FTT), a minor charge on finan­cial deal­ings that could be used to fund social ser­vices. The Nation­al Nurs­es Union and oth­er unions and social lead­ers have called for such a tax, though elect­ed offi­cials have large­ly ignored the idea.
​"Small change for them means big change for us," Enyia said of a FTT. ​"After all we bailed them out, now it's their turn… Giv­en the sever­i­ty of our sit­u­a­tion, only the bold­est reforms make sense."
Enyia was intro­duced by Troy LaR­aviere, prin­ci­pal of Blaine Ele­men­tary in the north side Uptown neigh­bor­hood. LaR­aviere made head­lines last month with an op-ed in the Chica­go Sun-Times denounc­ing the way, he described, prin­ci­pals as well as teach­ers and par­ents are attacked, ignored and dis­re­spect­ed by the Chica­go Pub­lic Schools admin­is­tra­tion and by exten­sion, May­or Emanuel. In his speech, he con­demned the pri­va­ti­za­tion of schools in Chica­go and what he described as a ​"cult-like focus" on stan­dard­ized test­ing and data, charg­ing that the city has, essen­tial­ly, two edu­ca­tion sys­tems: ​"one designed to cre­ate mas­ters and one designed to cre­ate ser­vants." The crit­i­cisms are par­tic­u­lar­ly sting­ing com­ing from the head of one of the city's ​"suc­cess sto­ries" — with 89 per­cent of stu­dents meet­ing or exceed­ing state stan­dards, Blaine is Chicago's best-per­form­ing ​"neigh­bor­hood school" that takes all stu­dents (as opposed to ​"selec­tive enroll­ment" schools that choose high­er-per­form­ing students).
LaR­aviere was a class­mate of Enyia's in an edu­ca­tion pol­i­cy doc­tor­al pro­gram at the Uni­ver­si­ty of Illi­nois. He mar­veled that Enyia got a law degree simul­ta­ne­ous­ly with her edu­ca­tion pol­i­cy doc­tor­ate; and that she runs marathons and Iron­man triathlons. ​"She's the per­fect one for a race," he quipped. He lat­er added, more seri­ous­ly, ​"Can you imag­ine a may­or who actu­al­ly knows some­thing about edu­ca­tion policy?"
Many at the event said they had heard of Enyia's cam­paign through social media and become fas­ci­nat­ed. While Chica­go cam­paign launch events are usu­al­ly packed with peo­ple affil­i­at­ed with local pow­er bro­kers, large unions or com­mu­ni­ty orga­ni­za­tions that are back­ing a giv­en can­di­date, the crowd on Mon­day seemed to be large­ly com­posed of unaf­fil­i­at­ed indi­vid­u­als who had heard about her and want­ed to learn more. After Enyia spoke, a throng of peo­ple wait­ed patient­ly to meet her. Some seemed star-struck, yet peo­ple also said they viewed her as acces­si­ble and friend­ly; sev­er­al had already called her to per­son­al­ly intro­duce themselves.
Enyia has been talk­ing pub­licly but infor­mal­ly about chal­leng­ing Emanuel for sev­er­al months, host­ing a series of meet­ings and lis­ten­ing ses­sions in neigh­bor­hoods across the city, includ­ing Wick­er Park, Ukrain­ian Vil­lage, Edge­wa­ter and Wash­ing­ton Park. In Feb­ru­ary, she sat down with In These Times for her first full-length inter­view about the cam­paign. She has also shown up at numer­ous events and ral­lies relat­ed to edu­ca­tion, health and com­mu­ni­ty rights across the city, appear­ing more as a con­cerned cit­i­zen than a glad-hand­ing candidate.
Ali Lund­berg, 25, and Emi­ly Lofquist, 23, met Enyia at one such event at a space called the Com­fort Sta­tion in Logan Square, a quick­ly gen­tri­fy­ing neigh­bor­hood on the north­west side where, Lund­berg says, ​"I'm tired of see­ing my neigh­bors pushed out." Gen­tri­fi­ca­tion is one of the issues Enyia has pledged to address.
Artist Michael Ander­son attend­ed the launch event clutch­ing his por­trait of Harold Wash­ing­ton, the leg­endary first black may­or of Chica­go. ​"They thought Harold Wash­ing­ton didn't have a chance, but the city got behind him," said Ander­son, not­ing that he hopes to do a may­oral por­trait of Enyia next.
​"She brings some­thing for every eth­nic­i­ty and every race," said Jur­nell Ter­ry, 23, a youth pas­tor. ​"Rahm Emanuel is a great politi­cian and busi­ness­man, he is right for some­where like the White House. But here we need some­one who is for the people."
Chris, a 25-year-old the­ol­o­gy stu­dent who declined to give his last name, has a more crit­i­cal view of the cur­rent may­or. ​"He's like…a kind of dev­il, like they took out his soul!" said Chris. Of Enyia, he said, ​"She's got a real heart for the work­ing peo­ple of Chica­go. If she hones in on that, we could make that major­i­ty vote."
Ayesha Jaco, 33, said she's plan­ning to vol­un­teer and get involved in Enyia's cam­paign. Jaco, exec­u­tive direc­tor of a non-prof­it in the Bronzeville neigh­bor­hood, found out about Enyia's cam­paign from social media.
​"She brings the sense of urgency need­ed to bring about account­abil­i­ty in this city," she said. ​"We're so diverse yet so seg­re­gat­ed in Chica­go, and the way resources are dis­trib­uted now … we need some­one who will bring every­one up to the lev­el of high­er-per­form­ing communities."
Enyia didn't promise to end inequal­i­ty or pover­ty in Chica­go, but she stressed the impor­tance of people's power.
​"Democ­ra­cy is when rules are changed and the ground shakes," she said, as peo­ple in the audi­ence spon­ta­neous­ly stamped their feet, mak­ing the wood­en floor vibrate. ​"Democ­ra­cy is when peo­ple draw a new line in the sand."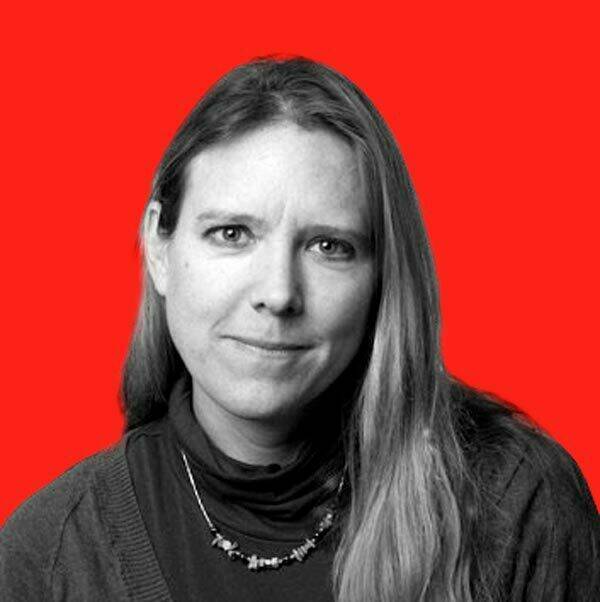 Kari Lyder­sen
is a Chica­go-based reporter, author and jour­nal­ism instruc­tor, lead­ing the Social Jus­tice
&
amp; Inves­tiga­tive spe­cial­iza­tion in the grad­u­ate pro­gram at North­west­ern Uni­ver­si­ty. She is the author of May­or
1
%: Rahm Emanuel and the Rise of Chicago's
99
%.