American Hustle Has Nothing To Say (And That's Okay)
David O. Russell is more about entertainment than statement, but his films still matter.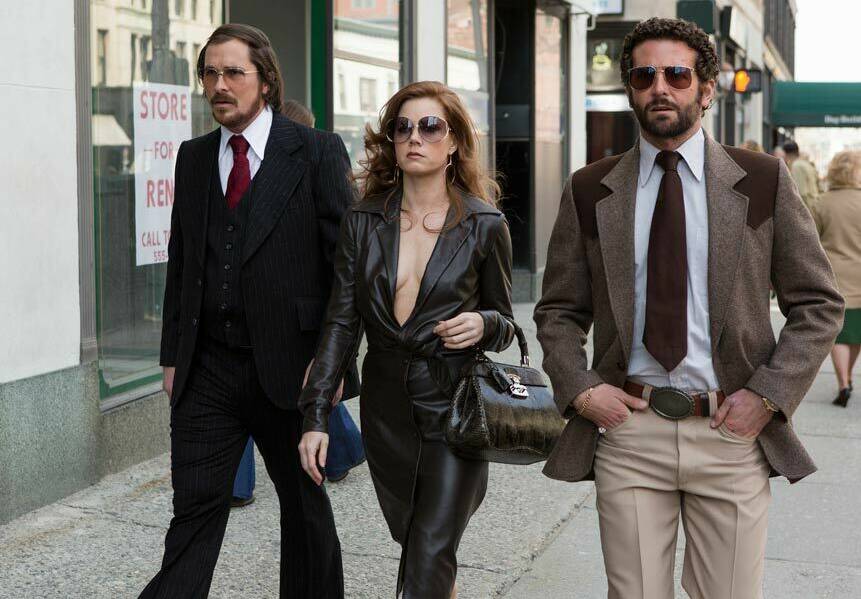 One of the few American movies of 2013 that managed to both enthuse critics and magnetize audiences, and the only one of that small company to do so with no computer-generated special effects at all, David O. Russell's American Hustle is an easy movie to love. Just when you thought movies about grown-ups and made for grown-ups — with a lavish helping of cynicism, zest and brazen sex appeal — constituted a costly habit Hollywood is looking to drop, this thoroughly unpretentious and nervy film bursts into the room, satisfying itches that haven't been reliably scratched by American movies since Martin Scorsese gave up on contemporary New York's five boroughs.
Simply, Russell may not quite be the auteur we want him to be—the kind with Something to Say. He may just be a comic whirlwind of unsavory impulses and high dudgeon, given (notoriously) to screaming seizures and incapable of shooting a dull scene.
Eric Singer's original script was aptly titled American Bullshit—but it was also, reportedly, a dead-serious straight telling of the late-'70s ABSCAM sting operation, a nasty blip in American political scandal-mongering that quickly became infamous both for the pocket-stuffing Congressmen it netted and for the slimy tactics used by the FBI, all for such petty results. We wouldn't be having this conversation if that's the movie that got made. Thankfully, Russell recast the scenario as a scabarous comedy, an ethical screwball about the ambitious FBI buffoon in charge (Bradley Cooper), the seedy reprobate-conman he blackmails into the scheme (Christian Bale), the conman's hotsy-totsy ex-stripper moll (Amy Adams), and his fast-thinking, morally-flexible Bronx wife (Jennifer Lawrence).
The primary subject of the scam, the New Jersey mayor played by Jeremy Renner, is saved from the movie's colorful slings and arrows, a fictionalizing move by Russell that reserves a little nugget of heart at the center of what is otherwise a three-ring circus of greed, duplicity and wild vanity, most of it caged — barely — in a series of claustrophobic, pastel hotel suites.
There's not a lot of takeaway from American Hustle, but that's Russell's personality — he's got a great appetite for verve and foolhardy spectacle, rather than reverb and real-life substance. His best film, Three Kings (1999), managed in a similar fashion to construct a cross-purposes farce in the center of the first Gulf War. While it managed to factor Kuwaiti and Iraqi citizens into its plot equations, the anti-imperialist messaging felt tacked on and nowhere as convincing as the rest of the film's neo-Voltairean view of mankind. Flirting with Disaster (1996), an overlooked screwball miracle, beautifully involved multiple layers of American society, but did it gingerly, without any force.
Russell's more famous recent films, including The Fighter (2010) and Silver Linings Playbook (2012), are similarly vibrating with manic energy and observation, but devoid of anything thematic to think about. Quite simply, Russell may not quite be the kind of auteur we want him to be — the kind with Something to Say. He may just be a comic whirlwind of unsavory impulses and high dudgeon, given (notoriously) to screaming seizures and incapable of shooting a dull scene.
Not that there's anything wrong with that. I, for one, am thankful that Russell is out there clawing jumper cables onto an otherwise moribund American film scene. Maybe he'll come to attain a natural depth someday, and make something as grounded, vast and resonant as Goodfellas (1990), the Scorsese film that American Hustle evokes most powerfully. To say that in its exploding-jukebox soundtrack, true-crime intricacy and larger-than-life performances, the Russell movie robs the spirit of Scorsese's masterpiece is only to say that the younger director knows a touchstone when he sees one.
Would that we had fiery Goodfellas ripoffs every year — the landscape would be much richer. In fact, the comparison to Scorsese backlights Russell's importance as an antic cinematic voice. Back in the day, this sort of concussive personality radiated out of Scorsese's movies without strain, and it was what made him famous and beloved. But look at Scorsese's last decade of films, from Gangs of New York (2002) to The Aviator (2004), Shutter Island (2010), Hugo (2011) and The Wolf of Wall Street (2013), and you see only movies any confident working director could have made. (For more on this, see my review of The Wolf of Wall Street in the February issue of In These Times) Even 2006's The Departed, a remake of a far crazier Hong Kong film, is a relatively homogenized piece of work.
The weight of Hollywood budgets and profit margins and global demographics squeezes the idiosyncrasy out of filmmakers these days, and Scorsese, for all of his success, has become a casualty of the industry. Russell, on the other hand, is the auteur theory in action — his movies are as uniquely his as his handprint smacked across your cheek. American Hustle​'s political vacuum and stylistic excesses are small-potato cavils compared to its victory of restless humanity over technology and groupthink.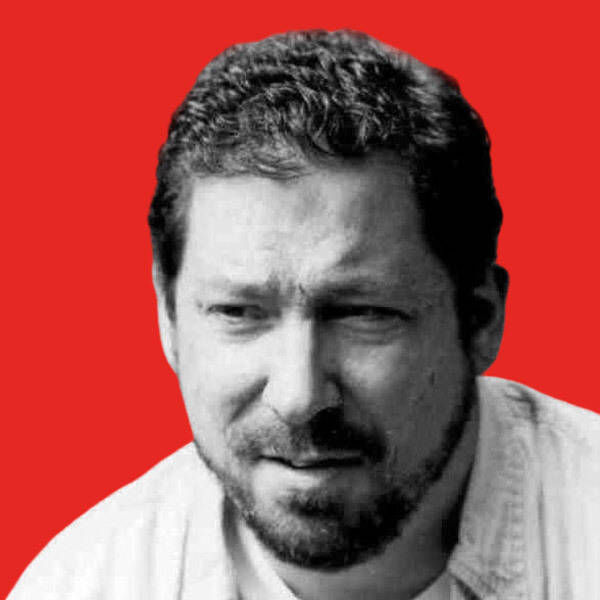 Michael Atkinson
is a film reviewer for
In These Times.
He has written or edited many books, including
Exile Cinema: Filmmakers at Work Beyond Hollywood
(
2008
) and the mystery novels
Hemingway Deadlights
(
2009
) and
Hemingway Cutthroat
(
2010
). He blogs at
Zero For Conduct
.