U.S. work­places are get­ting safer, accord­ing to nation­al Depart­ment of Labor sta­tis­tics for the past two decades. But immi­grant work­ers in the most dan­ger­ous occu­pa­tions have not shared in the increased safe­ty, accord­ing to sta­tis­tics and a recent report by sev­en work­er cen­ters nationwide.
On March 9 Arise Chica­go Work­er Cen­ter released their study, done in con­junc­tion with oth­er work­ers cen­ters, where­in 208 pre­dom­i­nant­ly Chica­go immi­grant work­ers were sur­veyed about their work­place health and safe­ty experiences.
About a quar­ter of work­ers report­ed suf­fer­ing a work-relat­ed injury or ill­ness; and a dis­turb­ing 41 per­cent said they had nev­er received safe­ty train­ing on the job and 31 per­cent said they were not pro­vid­ed pro­tec­tive equip­ment. The work­ers, 88 per­cent Lati­no with an aver­age age of 39, worked pri­mar­i­ly in low-wage jobs in con­struc­tion, restau­rant, clean­ing and main­te­nance jobs.
Con­struc­tion is known to be a dan­ger­ous occu­pa­tion, but the sur­vey found even immi­grant work­ers in the oth­er seem­ing­ly less-dan­ger­ous fields suf­fered high rates of ill­ness and injury.
Work-relat­ed injury and ill­ness can be espe­cial­ly dev­as­tat­ing for undoc­u­ment­ed work­ers since they are often fired because of their injury and they often don't col­lect work­ers com­pen­sa­tion or oth­er ben­e­fits due them. Because of their immi­gra­tion sta­tus and unfa­mil­iar­i­ty with their rights, they often don't com­plain. The sur­vey found 59 per­cent of work­ers were not aware of the Occu­pa­tion­al Safe­ty and Health Admin­is­tra­tion (OSHA); and 87 per­cent had nev­er filed a com­plaint against their employer.
Arise Chicago's report says:
"Job ghet­toes," where for­eign-born groups seek­ing employ­ment pro­vide a steady stream of work­ers to jobs that are unde­sir­able to US born work­ers — in res­i­den­tial con­struc­tion, agri­cul­ture, and ser­vice — tend to be the most haz­ardous jobs and the jobs that fly below the radar of wage and hour reg­u­la­tion. Lack of train­ing and absence of OSHA-man­dat­ed engi­neer­ing con­trols, admin­is­tra­tive con­trols, and per­son­al pro­tec­tive equip­ment are fur­ther con­trib­u­tors. Final­ly, lan­guage, lit­er­a­cy, expe­ri­ence, and cul­tur­al fac­tors may play a role.
Work­ers and immi­grants rights advo­cates think offi­cial safe­ty sta­tis­tics for indus­tries includ­ing man­u­fac­tur­ing, meat­pack­ing and con­struc­tion great­ly under­count injuries and acci­dents, for this rea­son. A 2009 Gov­ern­ment Account­abil­i­ty Office report says non-fatal work­place injuries could be under-report­ed by 80 percent.
The GAO report says:
In 2007, there were approx­i­mate­ly 4 mil­lion cas­es in which work­ers in the Unit­ed States were injured or became ill as a result of unsafe or unhealthy work­ing con­di­tions, and more than 5,600 work­ers died as a result of their injuries…The rate of non­fa­tal occu­pa­tion­al injuries and ill­ness­es among pri­vate sec­tor employ­ers as report­ed by BLS in 2007 has gen­er­al­ly declined since 1992; the rate of work­er fatal­i­ties decreased from 1992 to 2001, and has remained rel­a­tive­ly con­stant since 2002.
But…
OSHA over­looks infor­ma­tion from work­ers about injuries and ill­ness­es because it does not rou­tine­ly inter­view them as part of its records audits…In addi­tion, some OSHA inspec­tors report­ed they rarely learn about injuries and ill­ness­es from work­ers since the records audits are con­duct­ed about 2 years after inci­dents are record­ed. More­over, many work­ers are no longer employed at the work­site and there­fore can­not be inter­viewed. OSHA also does not review the accu­ra­cy of injury and ill­ness records for work­sites in eight high haz­ard indus­tries because it has not updat­ed the indus­try codes used to iden­ti­fy these indus­tries since 2002.
Arise Chica­go cites gov­ern­ment sta­tis­tics in not­ing that Lati­no work­ers are dis­pro­por­tion­ate­ly impact­ed by work­place health and safe­ty prob­lems, in Illi­nois and nation­wide. For­eign-born Lati­nos also suf­fer injury and ill­ness at a much high­er rate than U.S.-born Latinos.
In Illi­nois, the fatal­i­ty rate per 100,000 full time employ­ees has decreased, on aver­age, from 1997 – 2002. How­ev­er, His­pan­ic work­ers have not expe­ri­enced the same trend in the State. In addi­tion, His­pan­ic work­ers' aver­age age at death, 34.9, was found to be approx­i­mate­ly 10 years low­er than non-His­pan­ic work­ers, 45.
To mit­i­gate the injuries and ill­ness­es suf­fered by low-wage and immi­grant work­ers, Arise Chica­go rec­om­mends increas­ing both work­ers' aware­ness of their rights and enforce­ment by gov­ern­ment agen­cies. Work­ers cen­ters can play an impor­tant role, the study says, by offer­ing work­ers infor­ma­tion, sup­port and advo­ca­cy. It also rec­om­mends sup­port for the OSHA Susan Har­wood Train­ing Grants, meant to help improve work­place train­ing and safe­ty. These grants can go to unions, non-prof­it groups, employ­ers groups and oth­er enti­ties.

The report also rec­om­mends increas­ing penal­ties for health and safe­ty vio­la­tions, which now often amount to lit­tle more than a slap on the wrist. And it rec­om­mends OSHA offi­cials col­lab­o­rate with work­ers cen­ters and oth­er com­mu­ni­ty groups who have more grass­roots con­tact with work­ers. And it says the Depart­ment of Labor's two sep­a­rate enforce­ment arms, the Wage and Hour divi­sion and OSHA, should coop­er­ate more closely.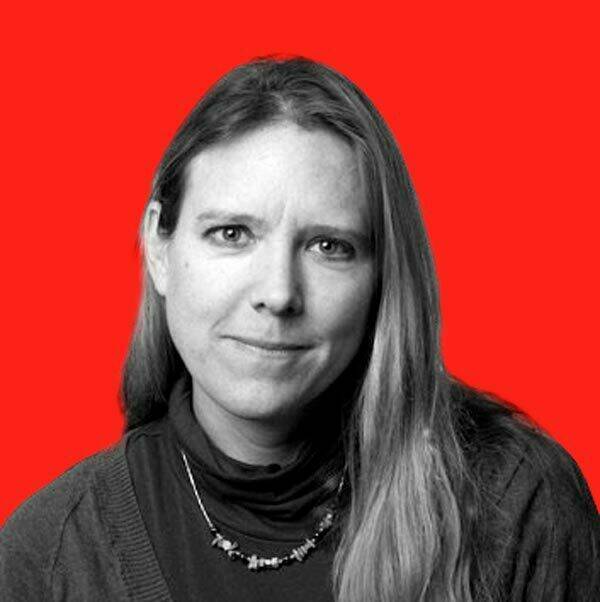 Kari Lyder­sen
is a Chica­go-based reporter, author and jour­nal­ism instruc­tor, lead­ing the Social Jus­tice
&
amp; Inves­tiga­tive spe­cial­iza­tion in the grad­u­ate pro­gram at North­west­ern Uni­ver­si­ty. She is the author of May­or
1
%: Rahm Emanuel and the Rise of Chicago's
99
%.