An Unfolding Crisis in the Wake of Mississippi ICE Raid
The workplace raid at the Howard Industries electronics plant in Laurel, Miss., was the largest in U.S. history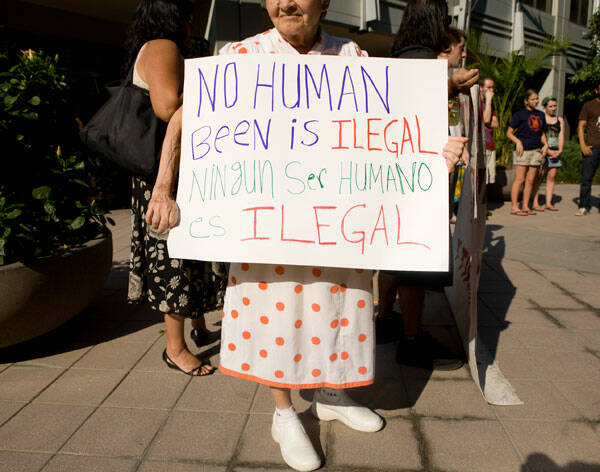 On Aug. 25, fed­er­al agents from Immi­gra­tion and Cus­toms Enforce­ment (ICE) raid­ed the Howard Indus­tries elec­tron­ics fac­to­ry in Lau­rel, Miss., tak­ing into cus­tody 592 immi­grant work­ers – the largest sin­gle work­place raid in U.S. history.
But as in Postville, Iowa, New Bed­ford, Mass. and oth­er sites of recent mas­sive work­place raids, local immi­grants and advo­cates say the real sto­ry is only now unfold­ing, as the waves of fear unleashed by the raids rip­ple through­out the community.
The sto­ry of Maria Ramirez (not her real name) is sad­ly typ­i­cal. On the morn­ing of Aug. 25, Ramirez received a fren­zied phone call from a friend, who informed her of the raid at Howard Indus­tries, where her 18-year-old daugh­ter ​"Ana" had been work­ing for two weeks. Maria had come to the Unit­ed States three years ear­li­er, flee­ing an abu­sive drug-addict­ed hus­band. She left Ana home in Vera Cruz to care for her two oth­er chil­dren, a son who is now 11 and a daugh­ter now eight.
"But Mex­i­co is so poor, she couldn't earn enough there to put food in their mouths, they need­ed mon­ey to buy things for school," says Maria, who was send­ing mon­ey home from her job at a Mis­sis­sip­pi office.
Ana plead­ed with her moth­er to bring her to the Unit­ed States for one year, so she could work and save mon­ey before return­ing to Mex­i­co for college.
"She said, ​'I want to see you, I want to be with you,'" says Maria.
Maria paid coy­otes $5,000 to take Ana across the desert and then to Mis­sis­sip­pi, where Maria helped set Ana up with fake doc­u­ments. With­in a week, Ana had secured a job at Howard Indus­tries, a lead­ing man­u­fac­tur­er of elec­tri­cal transformers.
Ana had end­ed her 12-hour night shift just before the raid by ICE agents, nar­row­ly escap­ing the fate of hun­dreds of work­ers – from Mex­i­co, Guatemala, Hon­duras, Pana­ma, El Sal­vador, Peru, Brazil and even Ger­many – who were held in a room in the fac­to­ry for up to 13 hours, accord­ing to work­ers, with­out being able to talk to their families.
ICE spokesman Bran­don Alvarez-Mont­gomery dis­putes that charge, say­ing the agency made sev­er­al efforts to insure fam­i­lies could com­mu­ni­cate with the detained.
"ICE (myself includ­ed) con­tact­ed every­one from the Governor's office, the Mayor's office, all major com­mu­ni­ty groups and NGOs while onsite that morn­ing, to pro­vide a toll free num­ber to call for sta­tus and updates on indi­vid­u­als being detained and where they were being sent or held," he says. ​"We spoke to church lead­ers and NGOs who came to the site to give them reas­sur­ances and direct them on what they need­ed to do. There should be no rea­son that any advo­cate group could state we did not explain or assist in pro­vid­ing con­tin­ued updat­ed infor­ma­tion through­out the day and fol­low­ing days on the sta­tus of those being ques­tioned or ulti­mate­ly detained."
Ulti­mate­ly, eight peo­ple were charged with aggra­vat­ed iden­ti­ty theft, which could mean up to two years in prison and a $250,000 fine, and were turned over to U.S. mar­shals. Anoth­er 469 were charged with admin­is­tra­tive vio­la­tions and are being held in the LaSalle Deten­tion Cen­ter in Jena, La. For human­i­tar­i­an rea­sons, an addi­tion­al 106 were not detained, released instead with elec­tron­ic mon­i­tor­ing anklets pend­ing court dates. Nine juve­niles were turned over to the fed­er­al Office of Refugee Resettlement.
"Ele­na," 40, is one of the work­ers at home with an anklet while she waits to learn her fate. She worked at Howard for two and a half years, and lost the tips of two fin­gers in an acci­dent there. She believes she didn't receive qual­i­ty care because the doc­tor treat­ing her accused her of being ​"ille­gal."
"I'm here because of neces­si­ty," she says. She sends mon­ey to her sick moth­er back in Mex­i­co, and she is also the sole care­giv­er of her U.S.-born grand­son, since her son is in jail. If Ele­na is deport­ed back to Coahuila, Mex­i­co, she is afraid she won't be able to find a job because of her age and her hand injury.
"In Mex­i­co there are no oppor­tu­ni­ties to get work, and for sin­gle women like me it is even hard­er," she says. ​"At my age you can't get work in Mex­i­co. I don't know what I'll do."
"Julia" is also con­fined with an anklet pend­ing her Sept. 24 tri­al date, and was unable to seek med­ical care when she had an asth­ma attack. She thinks con­di­tions in the fac­to­ry aggra­vat­ed her asthma.
"[The fac­to­ry has] ter­ri­ble work­ing con­di­tions," she says. ​"It's dirty work, heavy work, and so hot you start sweat­ing the moment you walk in. Some­times you can't breath."
She came to the Unit­ed States from Pueblo, Mex­i­co, four years ago to earn mon­ey to sup­port four kids in Mex­i­co and a two-year-old son here. She fears being deport­ed because the father of her chil­dren is abu­sive; she still bears a scar by her eye from one of his attacks.
"The respon­si­bil­i­ty of all the women here is great, because we all have kids in Mex­i­co," she says. ​"That's why we come here, out of neces­si­ty, not because we want to. We don't want to make this our coun­try, we just want to stay for a time and earn money."
So far no charges have been filed against Howard Indus­tries, where a spokesman declined to com­ment. Alvarez-Mont­gomery says ICE will gath­er evi­dence about the company's prac­tices based on inter­views with immi­grant detainees, and says that ​"if there is evi­dence against super­vi­sors, own­ers, or the com­pa­ny in gen­er­al, the infor­ma­tion will be turned over to the U.S. Attorney's office in Jack­sonville for con­sid­er­a­tion. It's up to them at that point if they will pur­sue crim­i­nal charges against the employer."
Alvarez-Mont­gomery dis­putes the charges of local and nation­al immi­grants' advo­ca­cy groups that the raid involved exces­sive force and intimidation.
"The oper­a­tion was car­ried out with the utmost pro­fes­sion­al­ism, it was order­ly and every­one com­plied to ICE direc­tives onsite," he says. ​"The length of time those had to wait to be ques­tioned and processed was due to the large num­ber detained. ICE takes the time to inter­view and dis­cuss each person's indi­vid­ual sit­u­a­tion (to deter­mine human­i­tar­i­an con­cerns) and pro­vide each indi­vid­ual with due process of the law. If we hur­ried through it, we would be crit­i­cized there too."
Marie Thomp­son, direc­tor of the MPOW­ER Work­ers Cen­ter in Mor­ton, Miss., notes that Howard seems an unusu­al site for an immi­gra­tion raid, since they have typ­i­cal­ly occurred at slaugh­ter­hous­es, poul­try oper­a­tions and oth­er work­places that employ a major­i­ty of immi­grants. Howard, by con­trast, employs many white peo­ple and African Amer­i­cans along with Lati­no immigrants.
But Howard does share one trait with the fac­to­ries in Postville, New Bed­ford and But­ler Coun­ty, Ohio, that also under­went major raids: Ongo­ing strife over work­ing con­di­tions, either in the form of union nego­ti­a­tions and orga­niz­ing, or inves­ti­ga­tions into labor abuses.
Howard Indus­tries is cur­rent­ly involved in con­tract nego­ti­a­tions with the Inter­na­tion­al Broth­er­hood of Elec­tri­cal Work­ers (IBEW) Local 1317 union, which has rep­re­sent­ed work­ers since 2000. (Since Mis­sis­sip­pi is a ​"right to work state," work­ers decide indi­vid­u­al­ly whether to join the union.) The local was demand­ing bet­ter pay and ben­e­fits. The fed­er­al gov­ern­ment also fined Howard $123,000 in June for health and safe­ty vio­la­tions at the plant.
"It is an inter­est­ing pat­tern: Four of the last major raids had a sim­i­lar sit­u­a­tion where union nego­ti­a­tions were going on or work­ers rights vio­la­tions were being inves­ti­gat­ed," says Kristin Kumpf, assis­tant direc­tor of orga­niz­ing at the Chica­go-based nation­al group Inter­faith Work­er Jus­tice (IWJ). ​"Of course, a lot of these com­pa­nies prob­a­bly have work­ers rights vio­la­tions being inves­ti­gat­ed at any giv­en time, but from hav­ing had con­ver­sa­tions with ICE offi­cials about how they choose their priorities…I believe the cor­re­la­tion is real."
Alvarez-Mont­gomery says the agency can­not dis­close how it decides where to pri­or­i­tize enforce­ment. He says the Howard Indus­tries inves­ti­ga­tion was trig­gered by a call from a union mem­ber and oth­er factors.
Work­ers claim there is much anti-immi­grant sen­ti­ment at the plant. Dur­ing the raid, African Amer­i­can work­ers were laugh­ing, cheer­ing and mock­ing them, Ele­na and Julia said.
"I felt like the most humil­i­at­ed per­son in the world," Ele­na says. ​"There are most­ly good peo­ple here, but there are some who make sure we feel unwelcome."
Julia says non-immi­grants gen­er­al­ly work short­er shifts and lighter jobs than the immigrants.
"There's so much racism here," she says. ​"It's not just."
Mis­sis­sip­pi has a state law mak­ing work­ing while undoc­u­ment­ed a felony pun­ish­able by up to five years in prison. It is not clear if that law will be invoked in the case of the Howard work­ers. Regard­less, hun­dreds of those work­ers are like­ly to be sent back to their home coun­tries or to jail and prison.
In the mean­time, Ana and Maria Ramirez don't know what they will do. They are ter­ri­fied of going back to work or even leav­ing the all-Lati­no apart­ment com­plex where they live. They are the only providers for the two kids back in Vera Cruz, so Maria may soon go back to Mex­i­co. But she is still afraid of her hus­band, who twice beat her so bad­ly she was hospitalized.
"I was flee­ing him when I came here," she says. ​"He hit me, abused me sex­u­al­ly, I was always in tears. He will still look for me, he thinks he owns me. I'm afraid of immi­gra­tion (agents) here, and back in Mex­i­co I'm afraid of him."
The Howard plant sits in the midst of a rur­al area draw­ing work­ers from dis­persed sur­round­ing com­mu­ni­ties. Unlike oth­er towns sub­ject­ed to raids with tight-knit local com­mu­ni­ties and advo­ca­cy groups, Howard work­ers have had lit­tle in the way of a sup­port sys­tem oth­er than local church­es hard-pressed to meet the ongo­ing needs. The Mis­sis­sip­pi Immi­grants Rights Alliance (MIRA) has arranged legal rep­re­sen­ta­tion and oth­er sup­port for work­ers, but ots resources aren't enough. Ele­na says MIRA is pro­vid­ing her a lawyer but she hadn't talked to one yet. Julia had no lawyer, since she was told it would cost $1,500.
Thomp­son notes that the work­ers cen­ter and church­es are scram­bling for dona­tions to help feed fam­i­lies and pay their util­i­ty bills. Many fam­i­lies have dou­bled and tripled up in hous­es, as they wait to learn the fates of their loved ones.
"No mat­ter which side of the immi­gra­tion issue you are on, we have a human­i­tar­i­an emer­gency down here," says Thomp­son. ​"There's an entire state fear­ful of step­ping out their doors."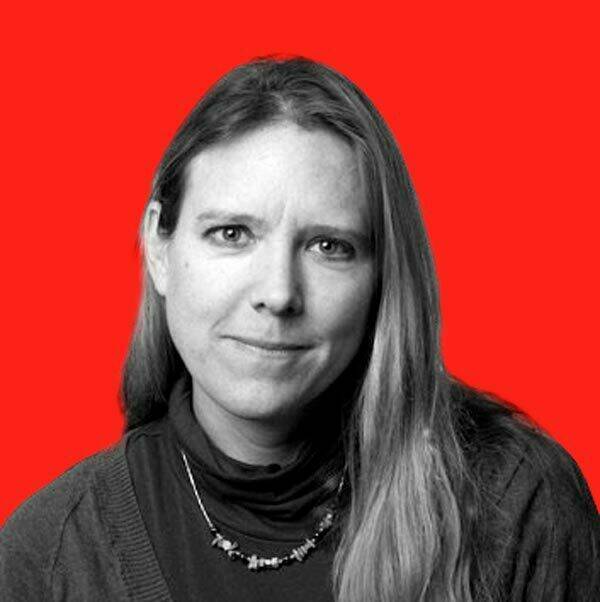 Kari Lyder­sen
is a Chica­go-based reporter, author and jour­nal­ism instruc­tor, lead­ing the Social Jus­tice
&
amp; Inves­tiga­tive spe­cial­iza­tion in the grad­u­ate pro­gram at North­west­ern Uni­ver­si­ty. She is the author of May­or
1
%: Rahm Emanuel and the Rise of Chicago's
99
%.