Tens of thou­sands of teach­ers are on strike again in Hon­duras, just two months after they end­ed a months-long strike through a ten­u­ous agree­ment with the con­test­ed gov­ern­ment of Pres­i­dent Por­firio ​"Pepe" Lobo Sosa.
On Novem­ber 3, thou­sands of teach­ers and stu­dents marched through the cap­i­tal Tegu­ci­gal­pa protest­ing a new wave of attacks on the pow­er­ful teach­ers unions by Lobo's gov­ern­ment. Streets were shut down for about four hours as teach­ers from around the region marched from the nation­al uni­ver­si­ty to the pres­i­den­tial palace.
Along with actions that have specif­i­cal­ly tar­get­ed edu­ca­tors, the pro­test­ers also decried Lobo's gut­ting of a min­i­mum wage increase law that was sup­posed to take effect in Jan­u­ary. Lobo has failed to pay min­i­mum wage increas­es retroac­tive­ly, as enshrined in the law, and has also insti­tut­ed a new scale with low­er over­all increas­es and dif­fer­ing increas­es for dif­fer­ent sec­tors —a move seen as direct­ly retal­ia­to­ry against teachers.
The blog Hon­duras Resiste explains:
The spe­cial arti­cles which Lobo repealed (includ­ing Arti­cle 49 of the Teach­ers' Law) guar­an­teed annu­al wage increas­es indexed by set per­cent­ages to the year­ly increas­es in the min­i­mum wage. These arti­cles applied to teach­ers, gov­ern­ment work­ers, pub­lic health employ­ees, and pub­lic edu­ca­tion professionals.

The régime wants to elim­i­nate the reg­u­lar increas­es and the per­cent­ages and force the affect­ed unions to accept what­ev­er increas­es the gov­ern­ment says are afford­able each year. This is aimed espe­cial­ly at the teach­ers, whose mil­i­tant and orga­nized strug­gles over many years won for them many ben­e­fits and a some­what high­er wage index than oth­er professions.
Major teach­ers unions allege Lobo's admin­is­tra­tion has vio­lat­ed the Aug. 30 agree­ment which end­ed their last strike. Lobo's gov­ern­ment had promised back pay to 5,500 teach­ers to com­pen­sate for work lost dur­ing the last strike; and his gov­ern­ment had promised the repay­ment of about $159 mil­lion worth of miss­ing pen­sion funds. About 1,000 teach­ers have received back pay to date.
After sign­ing the agree­ment that re-opened schools two months ago, Lobo made the statement:
Can you imag­ine what it means for a child to miss every day of school, and not receive school lunch­es? The dam­age is edu­ca­tion­al, nutri­tion­al and emo­tion­al; and I say today, no more.
Last win­ter Hon­duras' human-rights ombuds­man called the teach­ers strike a ​"human rights vio­la­tion" for keep­ing stu­dents out of school, and even sug­gest­ed teach­ers should be charged with ter­ror­ism.

Lead­ers of the Nation­al Front of Pop­u­lar Resis­tance hold Lobo's gov­ern­ment large­ly respon­si­ble for the con­tin­u­ing mur­ders and oth­er bru­tal attacks against union mem­bers and oth­er resis­tance lead­ers — includ­ing the mur­der of 12 teach­ers in overt­ly polit­i­cal sit­u­a­tions since the coup of June 2009. In March, well-known teach­ers union mem­ber Jose Manuel Flo­res Argui­jo was gunned down in broad day­light.

The 65,000 mem­bers of the Fed­er­a­tion of Teach­ing Orga­ni­za­tions and oth­er teach­ers have played a major lead­er­ship role in the Nation­al Front of Pop­u­lar Resis­tance, includ­ing with a hunger strike last spring regard­ing the retal­ia­to­ry fir­ing of region­al school officials.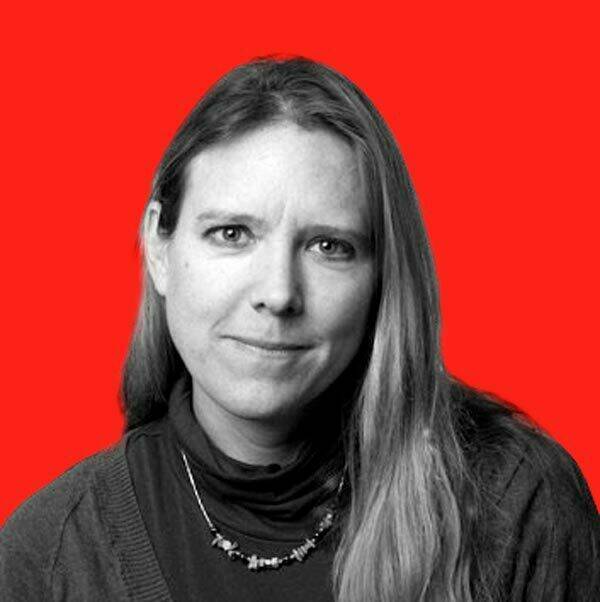 Kari Lyder­sen
is a Chica­go-based reporter, author and jour­nal­ism instruc­tor, lead­ing the Social Jus­tice
&
amp; Inves­tiga­tive spe­cial­iza­tion in the grad­u­ate pro­gram at North­west­ern Uni­ver­si­ty. She is the author of May­or
1
%: Rahm Emanuel and the Rise of Chicago's
99
%.