Ag-Gag Update: Federal Appeals Court Strikes Down Idaho's Ban on Private Surveillance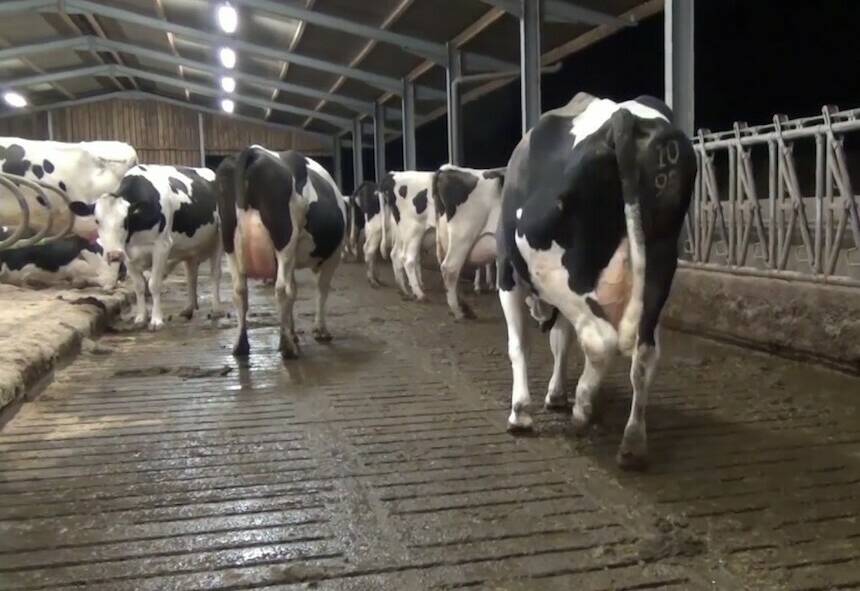 An appel­late court Thurs­day restored spe­cif­ic pro­vi­sions of Idaho's 2012 Ag-Gag law but said audio, visu­al record­ings of ani­mal agri­cul­tur­al facil­i­ties could not be pro­hib­it­ed by the Gem State under the First Amend­ment to the U.S. Constitution.
It may be a land­mark deci­sion for being the first time a fed­er­al cir­cuit court has found there is a con­sti­tu­tion­al right to take pic­tures or audio-visu­al record­ings on pri­vate property.
The 2‑to‑1 rul­ing by the San Fran­cis­co-based U.S. Court of Appeals for the Ninth Cir­cuit gives both Ida­ho Attor­ney Gen­er­al Lawrence G. Was­den and the col­lec­tion of ani­mal activists some­thing to crow about.
In the sum­ma­ry of their opin­ion, the 3‑judge appel­late pan­el said:
"The Inter­fer­ence with Agri­cul­tur­al Pro­duc­tion law was enact­ed after a dis­turb­ing secret­ly-filmed expose of oper­a­tions at an Ida­ho dairy farm went live on the inter­net. The statute — tar­get­ed at the under­cov­er inves­ti­ga­tion of agri­cul­tur­al oper­a­tions — broad­ly crim­i­nal­izes mak­ing mis­rep­re­sen­ta­tions to access an agri­cul­tur­al pro­duc­tion facil­i­ty as well as mak­ing audio and video record­ings of the facil­i­ty with­out the owner's consent."
The Ninth Cir­cuit first sided with ani­mal activists chal­leng­ing the ​"Ag-Gag" law by find­ing that ​"Idaho's crim­i­nal­iza­tion of mis­rep­re­sen­ta­tions to enter a pro­duc­tion facility…could not sur­vive First Amend­ment scrutiny."
Accord­ing to the case sum­ma­ry, ​"the pan­el held that the sub­sec­tion crim­i­nal­ized inno­cent behav­ior, was stag­ger­ing­ly over­broad, and that the pur­pose of the statute was, in large part, tar­get­ed at speech and inves­tiga­tive jour­nal­ists. The pan­el also struck down the statute's sub­sec­tion that banned audio and video record­ings of a pro­duc­tion facility's operations.
"The pan­el held that the Record­ings Clause reg­u­lat­ed speech pro­tect­ed by the First Amend­ment and was a clas­sic exam­ple of a con­tent-based restric­tion that could not sur­vive strict scruti­ny," it continues.
The appel­late judges came down on Idaho's side when a sec­tion which crim­i­nal­izes obtain­ing records of an agri­cul­tur­al pro­duc­tion facil­i­ty by mis­rep­re­sen­ta­tion — pro­tect­ed against a legal­ly cog­niz­able harm asso­ci­at­ed with a false state­ment sur­vived con­sti­tu­tion­al scruti­ny under Unit­ed States v. Alvarez.
Also, the pan­el upheld the con­sti­tu­tion­al­i­ty of a sec­tion that crim­i­nal­izes obtain­ing employ­ment by mis­rep­re­sen­ta­tion with the intent to cause eco­nom­ic or oth­er injuries.
It reject­ed the ani­mal activists argu­ments that the statute would reach ​"a per­son who over­states her edu­ca­tion or expe­ri­ence to get a job for which she oth­er­wise would not have qual­i­fied, whether the per­son is an under­cov­er inves­ti­ga­tor or not," because in such a case, the law's req­ui­site intent to injure would not be satisfied.
AG Wad­sen has yet com­ment­ed on the Court rul­ing. The Ani­mal Legal Defense Fund, which led the activist groups in the case, claimed vic­to­ry main­ly because the ban on audio, visu­al record­ings was struck down.
"The Ninth Circuit's deci­sion sends a strong mes­sage to Ida­ho and oth­er states with Ag-Gag laws that they can­not tram­ple on civ­il lib­er­ties for the ben­e­fit of indus­try, " said ALDF's Stephen Wells.
ALDF was pre­vi­ous­ly suc­cess­ful in get­ting Utah's Ag-Gag law struck down in its entire­ty. It is involved in chal­lenges against Iowa and North Car­oli­na Ag-Gag laws.
The Ida­ho Leg­is­la­ture enact­ed the Ag-Gag law at the behest of the Ida­ho Dairyman's Asso­ci­a­tion after ani­mal abuse at a dairy farm was made pub­lic by the activist group, Mer­cy for Animals.
The U.S. Dis­trict Court Judge B. Lynn Win­mill, chief judge for the Ida­ho dis­trict, struck the Ag-Gag law down entire­ly. Was­den appealed the low­er court deci­sion to the Ninth Cir­cuit, which heard oral argu­ments in Seat­tle, Wash., last May.
("Split deci­sion on Idaho's Ag-Gag Law Might Extend Beyond Agri­cul­ture" was first pub­lished on Food Safe­ty News and is repost­ed on Rur­al Amer­i­ca In These Times with permission.)
Dan Fly­nn
is a Den­ver-based writer and edi­tor with more than ten years of food safe­ty expe­ri­ence. As a pub­lic affairs pro­fes­sion­al, he worked with gov­ern­ment and reg­u­la­to­ry agen­cies at the local, state, and fed­er­al lev­els. His career as a jour­nal­ist includ­ed work­ing for news­pa­pers through­out the West, from the Black Hills to Seat­tle. His on-scene report­ing on the col­lapse of the Idaho's Teton Dam and the sui­cide bomb­ing at Wash­ing­ton State University's Per­ham Hall was car­ried by news­pa­pers around the world and was rec­og­nized both times region­al­ly by the Asso­ci­at­ed Press for Best Report­ing on a Dead­line. Most of the dis­as­ters he attends these days involve food illnesses.